Useful links featuring Ngorongoro Wildlife Lodge

Useful links...
We want you to understand more about Ngorongoro Wildlife Lodge. We're not shy to direct you to their own website as we're confident that a trip there with us will cost you the same or less than booking it any other way, even directly. So follow the links below for more information.
Ngorongoro Wildlife Lodge's own website
This is a good website with basic information about the rooms and facilities at the lodge.
Wildlife Lodge is often combined with:
Sort by:
Name


|
% of trips


|
Traveller's rating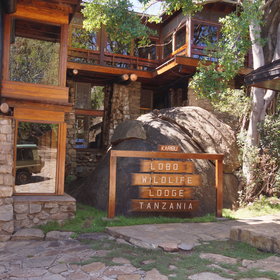 Lobo Wildlife Lodge
|
50%
|

First constructed in 1968, the large Lobo Wildlife Lodge was until recently run by the government, and its old-fashioned, stone structure still remains largely unchanged despite new management. One of just a few lodges in the Serengeti National Park to have really excellent ...
Read more about Lobo Wildlife Lodge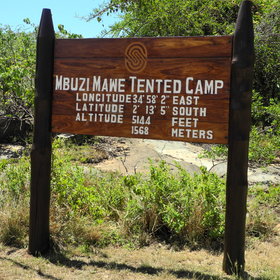 Mbuzi Mawe
|
25%
Mbuzi Mawe Tented Camp (mbuzi mawe is literally Swahili for "rock goat" otherwise known as klipspringer, which in turn is Afrikaans for "rock jumper") is set amid the bush and rocky outcrops of the central Serengeti. It belongs to the large Serena group of hotel-style lodges, ...
Read more about Mbuzi Mawe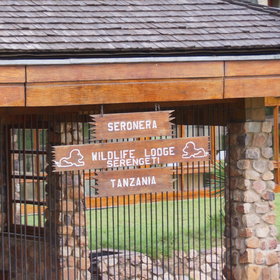 Seronera Wildlife Lodge
|
25%
|


Built around an enormous kopje, or rocky outcrop, Seronera Wildlife Lodge is in the heart of the Serengeti and on the annual wildebeest migration route. Opened in 1960, it's a mid-range international-style hotel, which has a really central location for exploring Seronera ...
Read more about Seronera Wildlife Lodge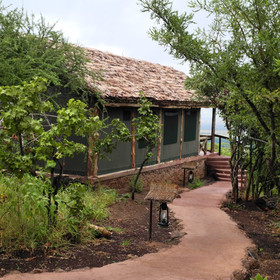 Kirurumu Manyara Lodge
|
25%
|


Kirurumu Manyara Lodge (formerly Kirurumu Tented Lodge) is a simple but comfortable property which is often used as a base from which to explore both Lake Manyara National Park and the Ngorongoro Crater with a guide. It has a spectacular location right on the edge of the ...
Read more about Kirurumu Manyara
Olakira
|
25%
|


Olakira Camp is a semi-permanent tented camp that moves twice a year between two locations within Tanzania's Serengeti National Park, roughly matching the densest part of the wildebeest migration at that time. The camp is usually known as either Olakira Mara or Olakira ...
Read more about Olakira Camp
Mwagusi Safari Camp
|
25%
|


Set on the banks of Tanzania's seasonal Mwagusi River, Mwagusi Camp is relatively smart and comfortable, yet rustic in feel. It has been operating in Ruaha National Park since the 1990s. As a result, the game, which is drawn to the river and surrounding area, is well-habituated...
Read more about Mwagusi Safari Camp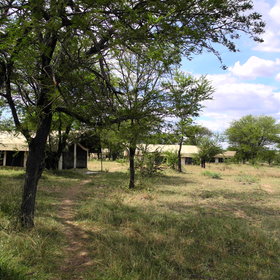 Ubuntu Camp
|
25%
|

Ubuntu Camp is a small, semi-permanent camp in the Serengeti National Park. Like it's sister camp Olakira, Ubuntu moves seasonally to optimise the chance of witnessing the great wildebeest migration. Between December and March it is situated on the open southern plains, ...
Read more about Ubuntu Camp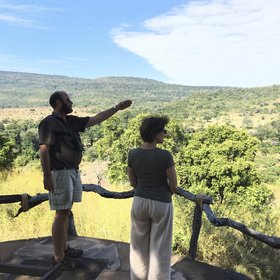 Beho Beho
|
25%
|

Beho Beho has a unique location in the Selous Game Reserve – high on a hill in an area dotted with baobab trees. Indeed, the name Beho Beho means 'breeze', which is apt given its airy location. Its site was first used as early as 1972, and it's not only one of the reserve's ...
Read more about Beho Beho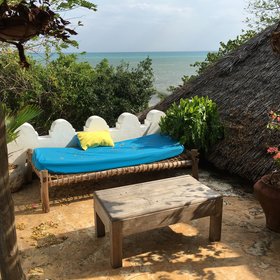 Fumba Beach Lodge
|
25%
|


Fumba Beach Lodge first opened its doors in 2005, and offers plenty of style, character and creativity - with a real feeling of space throughout the lodge. It is the perfect place for those seeking a bit of privacy as there are endless places to sit and relax both around ...
Read more about Fumba Beach Lodge
Mchanga Beach Lodge
|
25%
|


Mchanga Beach Lodge is a small, owner-operated beach hotel on Zanzibar's east coast. It's a sandy plot (mchanga means sand in Swahili), right on the beach. Standing in lush gardens on the site of a very basic old beach lodge, the small and simple Mchanga Beach Lodge first opened in 2008...
Read more about Mchanga Beach Lodge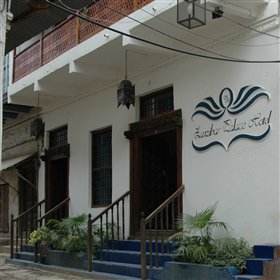 Zanzibar Palace Hotel
|
25%
|


Opened in July 2006, the Zanzibar Palace has quickly gained a reputation as one of the best boutique hotels in Stone Town. Zanzibar Palace Hotel is independently owned and the Dutch management team pride themselves on great service and personal attention to guests. The ...
Read more about Zanzibar Palace Hotel