Useful links featuring Amani Beach
Useful links...
We want you to understand more about Amani Beach. We're not shy to direct you to their own website as we're confident that a trip there with us will cost you the same or less than booking it any other way, even directly. So follow the links below for more information.
Amani Beach Hotel's own website
There is some useful information here, however it's been translated from French so doesn't read particularly well in some places.
Amani Beach is often combined with:
Sort by:
Name


|
% of trips


|
Traveller's rating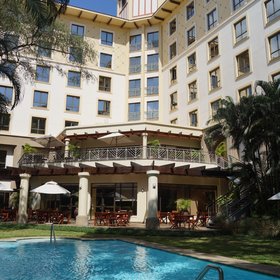 Southern Sun Dar
|
50%
|

The Southern Sun is located in Dar es Salaam's town centre, making it very convenient for those who only have a short stay in the city. With an outdoor pool, restaurant, fitness centre and variety of other facilities, it is a pleasant and good value hotel. Southern Sun ...
Read more about Southern Sun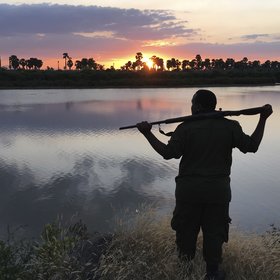 Selous Impala Camp
|
50%
|


Selous Impala Camp is situated on a wooded stretch of the stunning Rufiji River within the Selous Game Reserve. Simply though stylishly designed, it offers varied safaris and combines well with its sister camp in Ruaha National Park, the rather more spartan Mdonya Old River Camp...
Read more about Impala Camp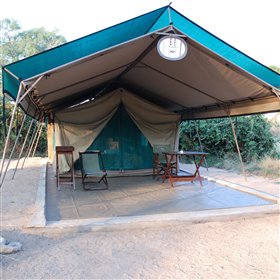 Mdonya Old River Camp
|
33%
|


Set in acacia woodland in the heart of Ruaha National Park, Mdonya Old River Camp was designed with a conscious desire to remain simple, and keep within its surroundings. It makes no apologies for sticking to safari basics – in fact it rather revels in the idea – and this ...
Read more about Mdonya Old River Camp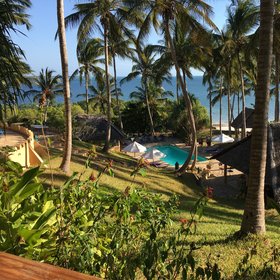 Kinasi Lodge
|
17%
|


Kinasi opened its doors in 1996 on a quiet beach on Mafia Island overlooking Chole Bay, within the Mafia Island Marine Park. The lodge is named after the Kinasi Pass, which is the main channel leading out of Chole Bay into the Indian Ocean. On arrival at Kinasi, you are ...
Read more about Kinasi Lodge
Lake Manze Adventure Camp
|
17%
|

Lake Manze Adventure Camp opened in 2007 on a prime location overlooking Lake Manze, which is one of the more northerly of a series of lakes and rivers within a rich alluvial floodplain of the Rufiji River. Set in a grove of borassus, doum and wild date palms, it lies at ...
Read more about Lake Manze Camp
Kwihala Camp
|
17%
|


Kwihala is a well-established camp in Ruaha National Park, Tanzania. In recent years Kwihala has changed management and its location within the park but its excellent standards have been maintained. Thanks to some investment, the camp has also benefitted from refurbishment...
Read more about Kwihala Camp
Sea Breeze Guesthouse
|
17%
|


Sea Breeze Guesthouse is situated near to the beach, in the north of Swakopmund. It's a peaceful and comfortable place to stay in a quiet residential area. The friendly owners of Sea Breeze, Bennie and Charlot, have paid great attention to detail and each of the twelve ...
Read more about Sea Breeze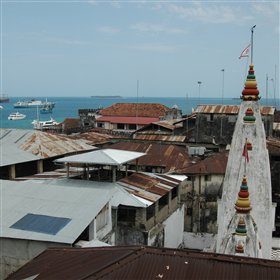 Zanzibar Coffee House
|
17%
|

The small Zanzibar Coffee House Hotel sits above a coffee shop down one of Stone Town's narrow streets. All their coffee comes from the owner's plantation in southern Tanzania. The beans are roasted on site at the hotel, and as a result the entire hotel has a lovely aroma...
Read more about Zanzibar Coffee House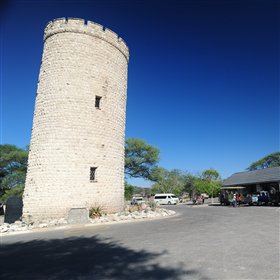 Okaukuejo Camp
|
17%
|

Okaukuejo Camp (formerly known as Okakwiju), meaning a woman who bore a child each year, stands at the western end of the famous Etosha Pan, about a half-hour drive from the Andersson Gate, the southern entrance into Etosha National Park. Although a larger camp than most ...
Read more about Okaukuejo Camp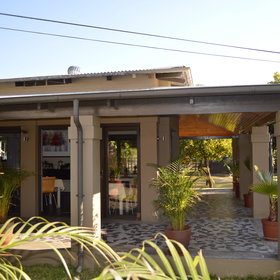 Villa Violet
|
17%
|

Villa Violet is a small guesthouse run by helpful owners, Ben and Heidi Dassac. Situated in the suburb of Klein Windhoek, just a five-minute drive from the city's central business district, it's a convenient and comfortable base for an overnight stay in Windhoek at the ...
Read more about Villa Violet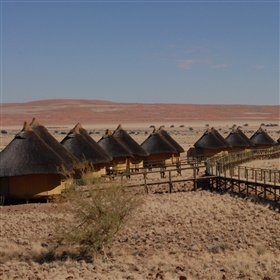 Sossus Dune Lodge
|
17%
|


Sossus Dune Lodge was the first upmarket lodge to be owned and built by the Namibian government's parastatal company Namibia Wildlife Resorts (NWR). Opened in 2007, amidst many questions about the propriety of building within the national park, it was the first, and remains ...
Read more about Sossus Dune Lodge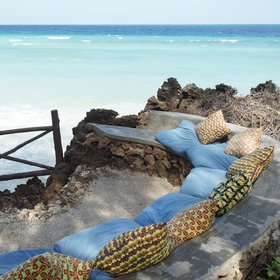 Unguja Lodge
|
17%
|

Unguja Lodge is a small, relaxed and friendly lodge in a lovely spot overlooking the picturesque Menai Bay Conservation area on Zanzibar's south-west coast. While there is coral in the bay, there is no coral reef to act as a barrier, so it's easy to walk out and swim here at low tide...
Read more about Unguja Lodge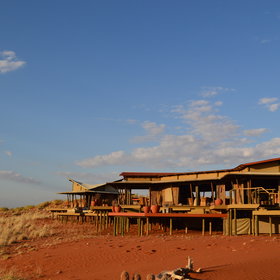 Wolwedans Dunes Lodge
|
17%
|


Wolwedans Dunes Lodge is situated on the private NamibRand Nature Reserve, a vast area of 2,100km2 located in the Namib Desert in southern Namibia. Built along the top of a dune plateau and overlooking the desert in all directions, this is the most substantial property ...
Read more about Wolwedans Dunes Lodge