Useful links featuring Jongomero Walking Safaris

Jongomero Walking is often combined with:
Sort by:
Name


|
% of trips


|
Traveller's rating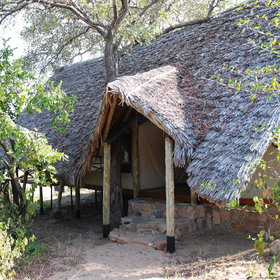 Jongomero Camp
|
100%
|

Stylish and with a slightly colonial edge, Jongomero Camp is similar to its sister camp Siwandu. It has smooth and seamless service and plenty of luxury, but despite this, Jongomero has retained a real sense of wilderness. Located in the far south of Ruaha National Park, ...
Read more about Jongomero Camp
Kichaka Expeditions
|
50%
|


Kichaka Expeditions is a private mobile camp which opened in 2013 in a section of Tanzania's Ruaha National Park far from any of the existing camps. Kichaka was set up by Andrew 'Moli' Molinaro and his partner Noelle Herzog, with the aim of focusing on walking safaris – ...
Read more about Kichaka Expeditions
Kwihala Camp
|
50%
|


Kwihala is an excellent mobile operation in Ruaha National Park that has been open since 2006. Kwihala was taken over by new management in 2014 and we are delighted to say that it has only gone from strength to strength since it changed hands. Kwihala's excellent standards ...
Read more about Kwihala Camp
Stanley's Kopje
|
50%
|


Stanley's Kopje, previously known as Foxes Safari Camp, has recently reopened. Although none of the Expert Africa team has had chance to visit the camp since its reopening, this is what we understand about it from Foxes themselves. As the name suggests, the camp sits ...
Read more about Stanley's Kopje
Chole Mjini Lodge
|
50%
|

Chole Mjini is one of the most original small lodges that we know in Tanzania. Jean and Anne de Villiers established and built Chole Mjini with a very clear ideology, which contributes hugely to its atmosphere. It stands on Chole Island, just off the coast of Mafia Island, ...
Read more about Chole Mjini Lodge
Siwandu (Selous Safari Camp)
|
50%
|

Very plush and luxurious, Selous Safari Camp is set amid mixed woodland on the shores of Lake Nzerakera, in the Selous Game Reserve. There are two different and entirely separate sections of the camp – North and South – and one or both are used, depending on the number of guests...
Read more about Siwandu (Selous Safari)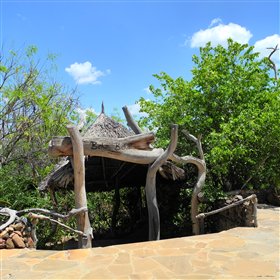 Beho Beho
|
50%
|

Beho Beho has a unique location in Selous Game Reserve – high on a hill in an area dotted with baobab trees. Indeed, the name Beho Beho means 'breeze'; apt given its airy location. Its site was first used as early as 1972, and it's not only one of the reserve's first camps, ...
Read more about Beho Beho