Useful links featuring Kichaka Expeditions

Useful links...
We want you to understand more about Kichaka Expeditions. We're not shy to direct you to their own website as we're confident that a trip there with us will cost you the same or less than booking it any other way, even directly. So follow the links below for more information.
Kichaka's homepage
Very easy-to-read website with smooth navigation.
Kichaka Expeditions is often combined with:
Sort by:
Name


|
% of trips


|
Traveller's rating


Southern Sun Dar
|
30%
|

The Southern Sun is located in Dar es Salaam's town centre, making it very convenient for those who only have a short stay in the city. With an outdoor pool, restaurant, fitness centre and variety of other facilities, it is a pleasant and good value hotel. Southern Sun ...
Read more about Southern Sun
Selous Impala Camp
|
30%
|


Selous Impala Camp is situated on a wooded stretch of the stunning Rufiji River within the Selous Game Reserve. Simply though stylishly designed, it offers varied safaris and combines well with its sister camp in Ruaha National Park, the rather more spartan Mdonya Old River Camp...
Read more about Impala Camp
Kwihala Camp
|
20%
|


Kwihala is an excellent mobile operation in Ruaha National Park that has been open since 2006. Kwihala was taken over by new management in 2014 and we are delighted to say that it has only gone from strength to strength since it changed hands. Kwihala's excellent standards ...
Read more about Kwihala Camp
Jongomero Walking Safaris
|
10%
|


Jongomero Camp also run an excellent fly-camp. Jongomero walking safari offers a simple bush experience whilst keeping a certain degree of luxury. A great way to break up your stay here is to spend a night or two sleeping out under the stars, and a couple of days on some ...
Read more about Jongomero Walking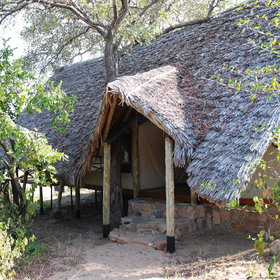 Jongomero Camp
|
10%
|

Stylish and with a slightly colonial edge, Jongomero Camp is similar to its sister camp Siwandu. It has smooth and seamless service and plenty of luxury, but despite this, Jongomero has retained a real sense of wilderness. Located in the far south of Ruaha National Park, ...
Read more about Jongomero Camp
Serena Hotel Dar
|
10%
|


Conveniently close to the airport, in the centre of town, the Serena Hotel Dar (previously called the Moevenpick Royal Palm Hotel) is perhaps the city's best large hotel: it's very professional and ideal for short overnight stops. The Serena Hotel Dar has 230 rooms in ...
Read more about Serena Hotel Dar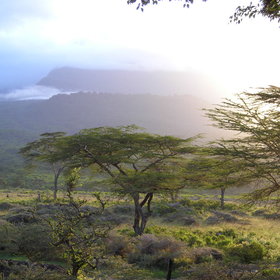 Hatari Lodge
|
10%
|

Situated on the northern boundary of Arusha National Park, the unique Hatari Lodge ('hatari' meaning 'danger' in Swahili) is named after the 1960s' blockbuster Hatari!, which starred John Wayne and was filmed in the surrounding area. The lodge has been very thoughtfully ...
Read more about Hatari Lodge
Chole Mjini Lodge
|
10%
|

Chole Mjini is one of the most original small lodges that we know in Tanzania. Jean and Anne de Villiers established and built Chole Mjini with a very clear ideology, which contributes hugely to its atmosphere. It stands on Chole Island, just off the coast of Mafia Island, ...
Read more about Chole Mjini Lodge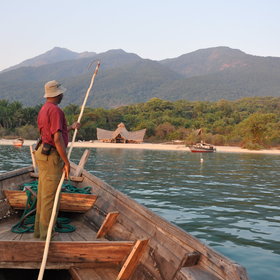 Greystoke Mahale
|
10%
|


Greystoke Mahale is a unique, high-end camp that sits on a white-sand beach overlooking Lake Tanganyika's clear waters inside the remote Mahale Mountains National Park. The adventure starts on the journey to Greystoke: after flying to Mahale (about five hours frpm Arusha, ...
Read more about Greystoke Mahale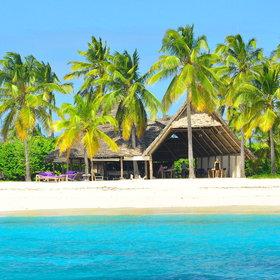 Fanjove Private Island Lodge
|
10%
|

Brand new for 2013, Fanjove Private Island Lodge is part of the Songo Songo Archipelago, 140km south of Dar es Salaam, in the Indian Ocean. Less than a kilometre long and with only six bandas, this is one of only two private-island experiences in Tanzania (the other being ...
Read more about Fanjove Lodge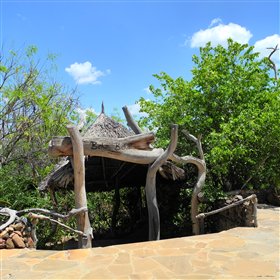 Beho Beho
|
10%
|

Beho Beho has a unique location in Selous Game Reserve – high on a hill in an area dotted with baobab trees. Indeed, the name Beho Beho means 'breeze'; apt given its airy location. Its site was first used as early as 1972, and it's not only one of the reserve's first camps, ...
Read more about Beho Beho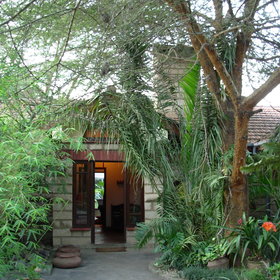 Macushla House
|
10%
|


Macushla House is a converted home situated in the leafy, quiet Langata area of southwest Nairobi. This residential suburb is about 18km from downtown Nairobi and 30km from the international airport. Because Macushla House is owner-managed, it has a very personal and intimate feel to it...
Read more about Macushla House
Unguja Lodge
|
10%
|

Run by the ever-helpful couple, Ralph and Elies, Unguja Lodge is a small, relaxed and friendly lodge in a lovely spot overlooking the picturesque Menai Bay Conservation area. The design of Unguja is modern and quite unique - lots of large white curving walls and high thatched ...
Read more about Unguja Lodge