Useful links featuring Kigelia Camp

Download a PDF...
To read what we say in our brochure, click on the link to download the brochure section including Kigelia Camp. To save a copy onto your computer, right-click on the link and select 'Save Target as...'.
Kigelia Camp is often combined with:
Sort by:
Name


|
% of trips


|
Traveller's rating


Southern Sun Dar
|
67%
|

The Southern Sun is located in Dar es Salaam's town centre, making it very convenient for those who only have a short stay in the city. With an outdoor pool, restaurant, fitness centre and variety of other facilities, it is a pleasant and good value hotel. Southern Sun ...
Read more about Southern Sun
Selous Impala Camp
|
50%
|


Selous Impala Camp is situated on a wooded stretch of the stunning Rufiji River within the Selous Game Reserve. Simply though stylishly designed, it offers varied safaris and combines well with its sister camp in Ruaha National Park, the rather more spartan Mdonya Old River Camp...
Read more about Impala Camp
Sand Rivers Camp
|
33%
|

Sand Rivers has a wonderful position deep inside the Selous Game Reserve, where it overlooks a wide curve in the Rufiji River. It has a long-standing reputation as one of Tanzania's best camps, with luxurious accommodation, pleasant views and generally excellent guiding...
Read more about Sand Rivers Camp
Udzungwa Forest Tented Camp
|
17%
|


Udzungwa Forest Tented Camp, also known as Hondo Hondo Tented Camp, is located in the Kilombero Valley, bordering the Udzungwa Mountains National Park. It is a small, rustic lodge, which has six tented en-suite rooms and five traditional thatched huts – and is well situated ...
Read more about Udzungwa Forest Camp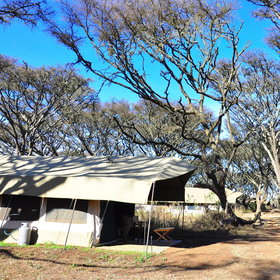 Lemala Ngorongoro
|
17%
|


Lemala Ngorongoro is located on the quieter eastern side of the Ngorongoro Crater rim, a short drive past the Lemala Gate, making it very convenient for getting into the Crater as early as possible. The camp is set back from the crater rim, in a grove of red thorn acacia ...
Read more about Lemala Ngorongoro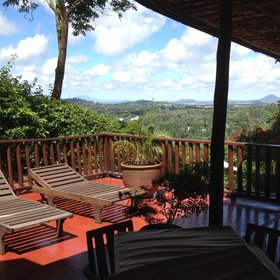 Onsea House
|
17%
|


Onsea House (its full name is Onsea House Country Inn and Guest Cottage is a renovated colonial-era property, with just four bedrooms. It opened as a guest house in 2006. Together with its sister property Machweo Wellness Retreat and Fine Dining, on the same plot – and ...
Read more about Onsea House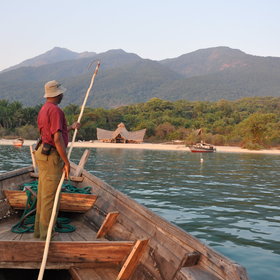 Greystoke Mahale
|
17%
|


Greystoke Mahale is a unique, high-end camp that sits on a white-sand beach overlooking Lake Tanganyika's clear waters inside the remote Mahale Mountains National Park. The adventure starts on the journey to Greystoke: after flying to Mahale (about five hours frpm Arusha, ...
Read more about Greystoke Mahale
Ras Kutani
|
17%
|


Ras Kutani is situated on a quiet stretch of white beach south of Dar es Salaam, tucked in amongst lush tropical vegetation on a wild stretch of coastline. To get there you'll be rowed across the calm waters of a lagoon. It aims to have the feel of a 'safari lodge' on the ...
Read more about Ras Kutani
Oyster Bay
|
17%
|

Owned by the team who run the top-end Beho Beho Camp, in the Selous Game Reserve, The Oyster Bay Hotel is in the 'Oyster Bay' district of Dar es Salaam. It was renovated extensively between 2006 and November 2007, and we first visited the hotel in November 2007, just a ...
Read more about Oyster Bay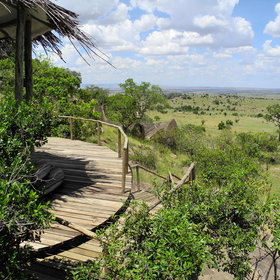 Lamai Serengeti
|
17%
|


Nomad Lamai Serengeti opened at the end of June 2011. It's set high up in the beautiful Kogakuria Kopjies, with views out towards the Mara River Valley and Lamai Wedge – in the far north of the Serengeti National Park, just south of the border with Kenya. Between July and ...
Read more about Lamai Serengeti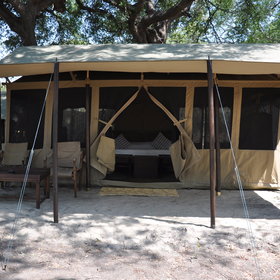 Chada Camp
|
17%
|


Chada Camp is a simple camp occupying a woodland spot on the edge of Chada Plain in the heart of Tanzania's Katavi National Park. It aims to offer guests an authentic safari experience in this remote park 50km east of Lake Tanganyika – and is sometimes known as 'Chada Katavi Camp'...
Read more about Chada Camp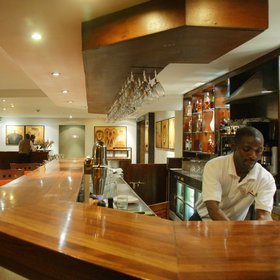 Ole-Sereni
|
17%
|


Opened in 2009, the Ole-Sereni is the closest Nairobi has to an airport hotel, though its brand-new neighbour, the Eka Hotel, seems likely to challenge it. The building, which formerly housed the US Embassy, borders the fence that runs along the north side of Nairobi National ...
Read more about Ole-Sereni
Kholle House
|
17%
|

After three years of restoration work, Kholle House opened its doors in February 2011 as one of Stone Town's newer boutique hotels. Situated right in the heart of Stone Town, it manages to retain a lot of character with apparently very reasonable prices. Kholle House is ...
Read more about Kholle House