Useful links featuring Saadani Safari Lodge
Useful links...
We want you to understand more about Saadani Safari Lodge. We're not shy to direct you to their own website as we're confident that a trip there with us will cost you the same or less than booking it any other way, even directly. So follow the links below for more information.
Saadani Safari Lodge's own website
A nice website with lots of useful information about the rooms and facilities.
Saadani Safari Lodge is often combined with:
Sort by:
Name


|
% of trips


|
Traveller's rating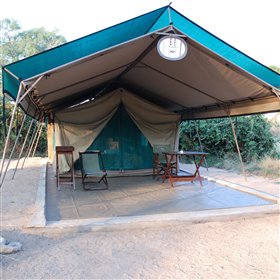 Mdonya Old River Camp
|
67%
|


Set in acacia woodland in the heart of Ruaha National Park, Mdonya Old River Camp was designed with a conscious desire to remain simple, and keep within its surroundings. It makes no apologies for sticking to safari basics – in fact it rather revels in the idea – and this ...
Read more about Mdonya Old River Camp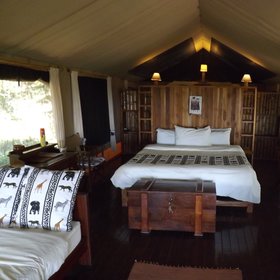 Vuma Hills
|
33%
|


Just 6km from the entrance of Mikumi National Park, Vuma Hills is in a peaceful location, high up in the hills overlooking the park. The camp was completely renovated in 2015. Vuma Hills is part of the Foxes collection, and offers more of a bush experience than its sister ...
Read more about Vuma Hills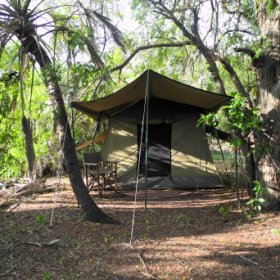 Selous Impala fly-camp
|
33%
|


If you are staying at Impala Camp for more than a few nights, then adventurous travellers should consider fly-camping as an option. If you opt for a night's fly-camping, then you'll head out into the bush in the afternoon with a 4WD vehicle and guide - exploring further ...
Read more about Impala fly-camping
Lake Manze Adventure Camp
|
33%
|

Lake Manze Adventure Camp opened in 2007 on a prime location overlooking Lake Manze, which is one of the more northerly of a series of lakes and rivers within a rich alluvial floodplain of the Rufiji River. Set in a grove of borassus, doum and wild date palms, it lies at ...
Read more about Lake Manze Camp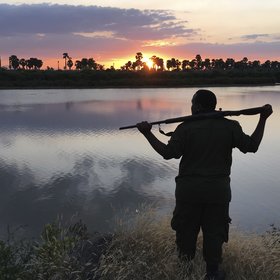 Selous Impala Camp
|
33%
|


Selous Impala Camp is situated on a wooded stretch of the stunning Rufiji River within the Selous Game Reserve. Simply though stylishly designed, it offers varied safaris and combines well with its sister camp in Ruaha National Park, the rather more spartan Mdonya Old River Camp...
Read more about Impala Camp
Kwihala Camp
|
33%
|


Kwihala is a well-established camp in Ruaha National Park, Tanzania. In recent years Kwihala has changed management and its location within the park but its excellent standards have been maintained. Thanks to some investment, the camp has also benefitted from refurbishment...
Read more about Kwihala Camp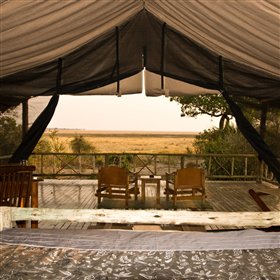 Katavi Wildlife Camp
|
33%
|


One of (currently) only four camps in Tanzania's very remote Katavi National Park, the simple Katavi Wildlife Camp stands in a fantastic location on the edge of the huge Katasunga Plains, close to park's main airstrip. It's constructed as quite a traditional tented camp, ...
Read more about Katavi Wildlife Camp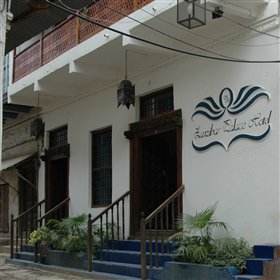 Zanzibar Palace Hotel
|
33%
|


Opened in July 2006, the Zanzibar Palace has quickly gained a reputation as one of the best boutique hotels in Stone Town. Zanzibar Palace Hotel is independently owned and the Dutch management team pride themselves on great service and personal attention to guests. The ...
Read more about Zanzibar Palace Hotel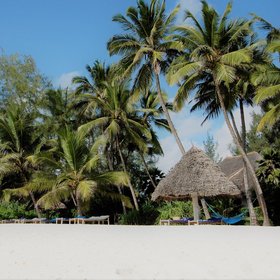 Pongwe Beach Hotel
|
33%
|


Nestled between two outcrops of coral rock and on a secluded stretch of white-powdery beach, Pongwe Beach Hotel was opened in 2001 and refurbished in 2017. It's a quiet, simple and great-value little lodge on a sheltered cove, dotted with palm trees, hammocks and sun loungers...
Read more about Pongwe Beach Hotel