Useful links featuring Beho Beho Bailey's Banda
Useful links...
We want you to understand more about Beho Beho Bailey's Banda. We're not shy to direct you to their own website as we're confident that a trip there with us will cost you the same or less than booking it any other way, even directly. So follow the links below for more information.
Beho Beho Bailey's Banda is often combined with:
Sort by:
Name


|
% of trips


|
Traveller's rating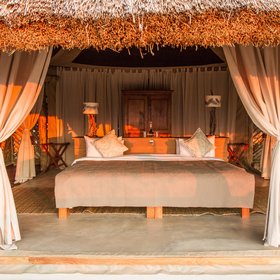 Ikuka
|
33%
|


Built high on the escarpment in Tanzania's Ruaha National Park, the upmarket Ikuka Safari Camp has commanding views of the park throughout the entire property. Located about a 20-minute drive from the best game viewing areas in the park, used by several of Ruaha's camps, ...
Read more about Ikuka Safari Camp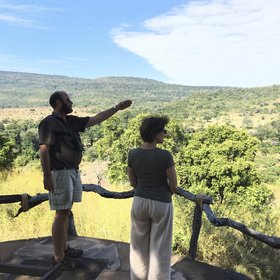 Beho Beho
|
17%
|

Beho Beho has a unique location in the Selous Game Reserve – high on a hill in an area dotted with baobab trees. Indeed, the name Beho Beho means 'breeze', which is apt given its airy location. Its site was first used as early as 1972, and it's not only one of the reserve's ...
Read more about Beho Beho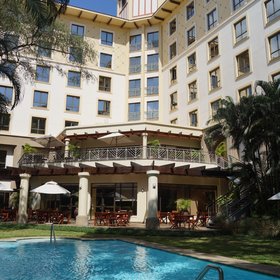 Southern Sun Dar
|
17%
|

The Southern Sun is located in Dar es Salaam's town centre, making it very convenient for those who only have a short stay in the city. With an outdoor pool, restaurant, fitness centre and variety of other facilities, it is a pleasant and good value hotel. Southern Sun ...
Read more about Southern Sun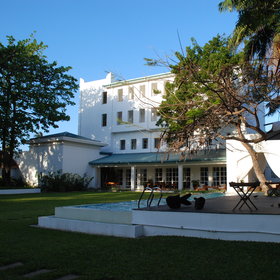 Oyster Bay
|
17%
|

Owned by the team who run the top-end Beho Beho Camp, in the Selous Game Reserve, The Oyster Bay Hotel is in the 'Oyster Bay' district of Dar es Salaam. The hotel overlooks the Indian Ocean and is about a 15-minute drive from the city center and about an hour from the airport...
Read more about Oyster Bay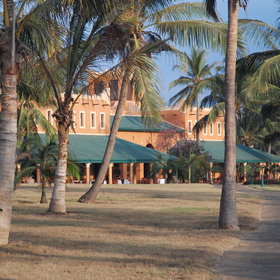 Avani Pemba Beach
|
17%
|

Previously known as the Pemba Beach Hotel, Avani Pemba Beach is on a quiet side of the town, a short drive from the airport. It is convenient and surprisingly good if you need to spend a night in Pemba before heading on to a nearby beach location. It stands beside the ...
Read more about Avani Pemba Beach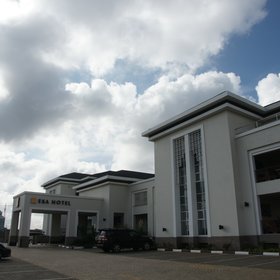 Eka Hotel
|
17%
|


This business-class hotel on the Mombasa highway is one of the closest in the capital to Nairobi Jomo Kenyatta International Airport – 12km away. Opened in 2012, it has a modern, functional style, late bar, and excellent buffet breakfasts. Arriving at the Eka, your vehicle ...
Read more about Eka Hotel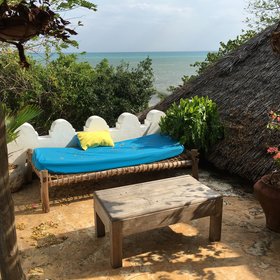 Fumba Beach Lodge
|
17%
|


Fumba Beach Lodge first opened its doors in 2005, and offers plenty of style, character and creativity - with a real feeling of space throughout the lodge. It is the perfect place for those seeking a bit of privacy as there are endless places to sit and relax both around ...
Read more about Fumba Beach Lodge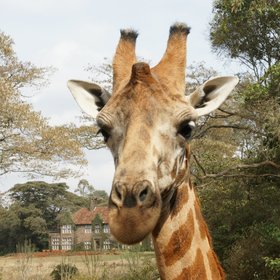 Giraffe Manor
|
17%
|


A temple to the benign cult of the giraffe, Giraffe Manor is one of Kenya's most popular luxury lodges. Originally built in 1932, it has been a country house hotel since 1984. Most of the hotel's patch of land comprises the Giraffe Centre, and a group of these gentle creatures ...
Read more about Giraffe Manor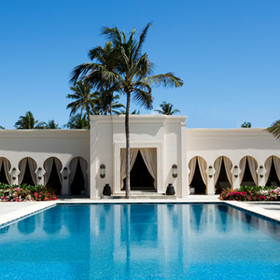 Baraza Resort & Spa
|
17%
|


Baraza Resort and Spa is an all-inclusive resort set in beautiful gardens along a long stretch of white-sand beach on the Michamvi Peninsula. The architecture is classic Swahili, the villas stylish, and the facilities extensive. Owned by the same company that runs the ...
Read more about Baraza Resort & Spa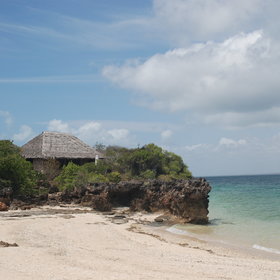 Azura at Quilalea
|
17%
|


Azura at Quilalea is the second luxury Indian Ocean Retreat from the Azura Retreats group. It is bringing Azura's trademark African-chic style to Quilalea Private Island, a private, wholly uninhabited island paradise, with just 9 handcrafted seafront villas, ensuring total ...
Read more about Azura at Quilalea
White Sand Villas
|
17%
|

Zanzibar White Sand Luxury Villas & Spa is a privately owned resort near the vibrant town of Paje, Zanzibar. It opened in 2014 and is set in 3.6 hectares of lush tropical gardens with a 200m beachfront. White Sand Villas was built with luxury, comfort and private space in mind...
Read more about White Sand Villas