Useful links featuring Kiba Point

Download a PDF...
To read what we say in our brochure, click on the link to download the brochure section including Kiba Point. To save a copy onto your computer, right-click on the link and select 'Save Target as...'.
Kiba Point is often combined with:
Sort by:
Name


|
% of trips


|
Traveller's rating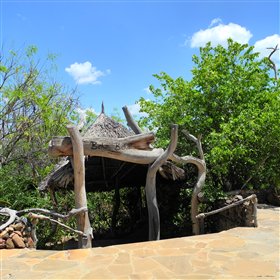 Beho Beho
|
100%
|

Beho Beho has a unique location in Selous Game Reserve – high on a hill in an area dotted with baobab trees. Indeed, the name Beho Beho means 'breeze'; apt given its airy location. Its site was first used as early as 1972, and it's not only one of the reserve's first camps, ...
Read more about Beho Beho
Mwagusi Safari Camp
|
100%
|


Set on the banks of the seasonal Mwagusi River, Mwagusi Camp is smart and very comfortable, yet rustic in feel. It has been operating in Ruaha National Park for well over a decade. As a result, the game drawn to the river and in the surrounding area is well habituated. ...
Read more about Mwagusi Safari Camp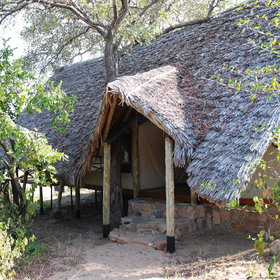 Jongomero Camp
|
100%
|

Stylish and with a slightly colonial edge, Jongomero Camp is similar to its sister camp Siwandu. It has smooth and seamless service and plenty of luxury, but despite this, Jongomero has retained a real sense of wilderness. Located in the far south of Ruaha National Park, ...
Read more about Jongomero Camp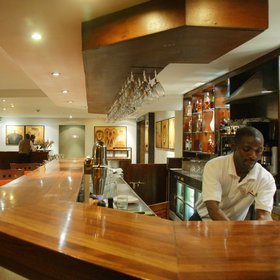 Ole-Sereni
|
100%
|


Opened in 2009, the Ole-Sereni is the closest Nairobi has to an airport hotel, though its brand-new neighbour, the Eka Hotel, seems likely to challenge it. The building, which formerly housed the US Embassy, borders the fence that runs along the north side of Nairobi National ...
Read more about Ole-Sereni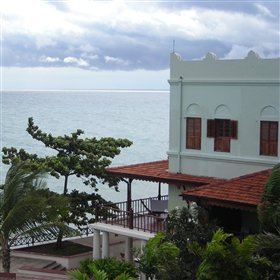 Serena Inn
|
100%
|


The Serena Inn in Stone Town is part of the internationally renowned Serena chain, which has hotels all over East Africa. The buildings which make up the Serena Inn were once used as the residence for a Chinese doctor but it has been a hotel for the past 15 years and has ...
Read more about Serena Inn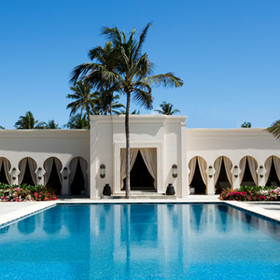 Baraza Resort & Spa
|
100%
|


Baraza Resort and Spa is an all-inclusive resort set in beautiful gardens along a long stretch of white-sand beach on the Michamvi Peninsula. The architecture is classic Swahili, the villas stylish, and the facilities extensive. Owned by the same company that runs the ...
Read more about Baraza Resort & Spa