Useful links featuring Roho ya Selous
Useful links...
We want you to understand more about Roho ya Selous. We're not shy to direct you to their own website as we're confident that a trip there with us will cost you the same or less than booking it any other way, even directly. So follow the links below for more information.
Roho Ya Selous's own website
Click here to go through to Roho Ya Selous's own website for more details and pictures of the camp.
Roho ya Selous is often combined with:
Sort by:
Name


|
% of trips


|
Traveller's rating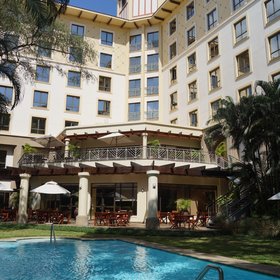 Southern Sun Dar
|
25%
|

The Southern Sun is located in Dar es Salaam's town centre, making it very convenient for those who only have a short stay in the city. With an outdoor pool, restaurant, fitness centre and variety of other facilities, it is a pleasant and good value hotel. Southern Sun ...
Read more about Southern Sun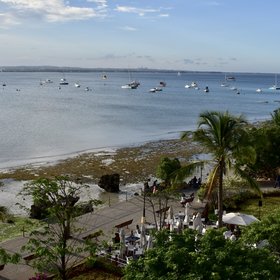 The Slipway
|
25%
|


For a good-value Dar es Salaam Hotel, with an ocean front location and close to several restaurants and a good crafts market, The Slipway is well worth considering. This is a fairly new complex of restaurants, shops and galleries beside the ocean. It has a very friendly, ...
Read more about The Slipway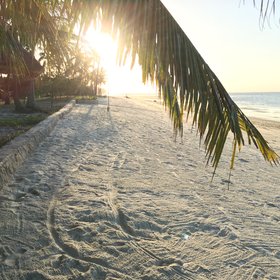 Butiama Beach
|
25%
|


Butiama Beach opened on the west coast of Mafia Island in 2010. The lodge is a stroll along the beach to the west of the island's capital Kilindoni and outside the boundaries of the Rufiji Mafia Kilwa Marine Reserve. It's a simple beach lodge catering for couples, friends ...
Read more about Butiama Beach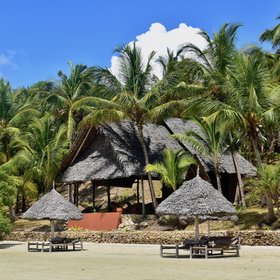 Pole Pole
|
25%
|


Pole Pole is a lovely relaxed beach lodge, built in 1998, and set among coconut palms, on a hillside sloping up from the beach, overlooking the sheltered Chole Bay in the Mafia Island Marine Park. The phrase 'pole pole' means 'slowly' in Swahili, and certainly says a lot ...
Read more about Pole Pole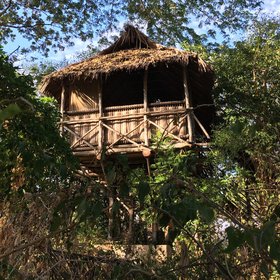 Chole Mjini Lodge
|
25%
|

Chole Mjini is one of the most original small lodges that we know in East Africa. It stands on Chole Island, just off the coast of Mafia Island, which is a peaceful and charming hideaway in an area that sees little tourism. The lodge was built to be environmentally sound, ...
Read more about Chole Mjini Lodge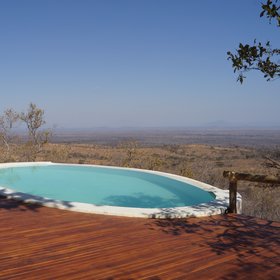 Ikuka
|
25%
|


Built high on the escarpment in Tanzania's Ruaha National Park, the upmarket Ikuka Safari Camp has commanding views of the park throughout the entire property. Located about a 20-minute drive from the best game viewing areas in the park, used by several of Ruaha's camps, ...
Read more about Ikuka Safari Camp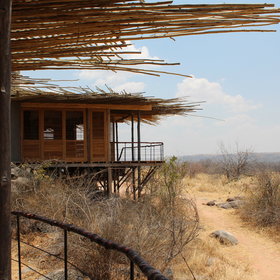 Jabali Ridge
|
25%
|


Jabali Ridge is an exciting new luxury addition to Ruaha National Park. It opened in September 2017, in a prime game viewing area with commanding views over the park and the Mwagusi River. Jabali Ridge is owned and managed by the same team who run a number of high quality ...
Read more about Jabali Ridge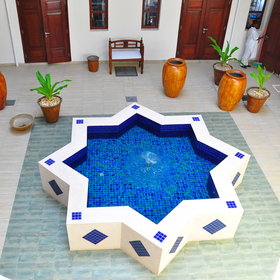 Maru Maru Hotel
|
25%
|

Opened in 2012 following six years of renovation and refurbishment, the Maru Maru Hotel is set in the heart of Zanzibar's bustling Stone Town, right next to the Old Fort. It makes a good base from which to explore the surrounding area. Maru Maru has two separate but connected ...
Read more about Maru Maru Hotel
Green and Blue
|
25%
|


The pretty Green and Blue hotel has a picture-postcard setting on a sweeping curve of white sand in the Matemwe area of Zanzibar's north-east coast. A lot of effort has gone into the room design here, and the grounds are well looked after. This area represents pretty much ...
Read more about Green & Blue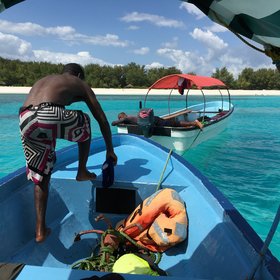 Matemwe Lodge
|
25%
|


Matemwe Lodge (formerly Matemwe Bungalows) has always been a long-standing favourite with our travellers - read the recent feedback for an unbiased review. It's situated on the northern edge of Matemwe village, and has a lovely position on a small outcrop of coral rock...
Read more about Matemwe Lodge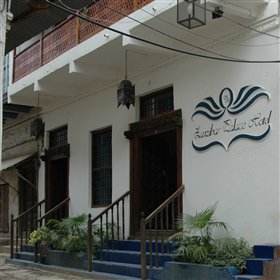 Zanzibar Palace Hotel
|
25%
|


Opened in July 2006, the Zanzibar Palace has quickly gained a reputation as one of the best boutique hotels in Stone Town. Zanzibar Palace Hotel is independently owned and the Dutch management team pride themselves on great service and personal attention to guests. The ...
Read more about Zanzibar Palace Hotel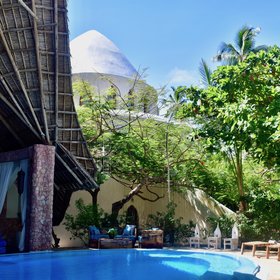 Xanadu Villas
|
25%
|

Since opening in 2016, Xanadu Villas has quickly gained a reputation as one of the most luxurious boutique hotels on Zanzibar. With six private villas and striking architecture set against the palm-fringed beach of the Michamvi Peninsula, it aims to be a sophisticated and ...
Read more about Xanadu Villas