Useful links featuring Sand Rivers walking mobile

Useful links...
We want you to understand more about Sand Rivers walking mobile. We're not shy to direct you to their own website as we're confident that a trip there with us will cost you the same or less than booking it any other way, even directly. So follow the links below for more information.
Homepage for Nomad Safaris
Nomad run Sand Rivers and these mobile walking safaris; their website has some lovely picures, but is a little light on hard information.
Sand Rivers walking is often combined with:
Sort by:
Name


|
% of trips


|
Traveller's rating


Sand Rivers Camp
|
50%
|

Sand Rivers was founded by safari legend Richard Bonham. Its site, deep inside the Selous Game Reserve, overlooking a wide curve of the Rufiji River, streaked with sand banks and girdled by rocky outcrops, was spotted when he explored this region with writer and traveller ...
Read more about Sand Rivers Camp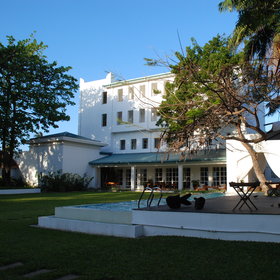 Oyster Bay
|
50%
|

Owned by the team who run the top-end Beho Beho Camp, in the Selous Game Reserve, The Oyster Bay Hotel is in the 'Oyster Bay' district of Dar es Salaam. The hotel overlooks the Indian Ocean and is about a 15-minute drive from the city center and about an hour from the airport...
Read more about Oyster Bay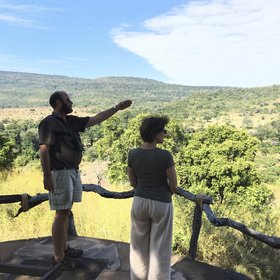 Beho Beho
|
25%
|

Beho Beho has a unique location in the Selous Game Reserve – high on a hill in an area dotted with baobab trees. Indeed, the name Beho Beho means 'breeze', which is apt given its airy location. Its site was first used as early as 1972, and it's not only one of the reserve's ...
Read more about Beho Beho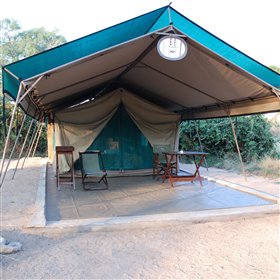 Mdonya Old River Camp
|
25%
|


Set in acacia woodland in the heart of Ruaha National Park, Mdonya Old River Camp was designed with a conscious desire to remain simple, and keep within its surroundings. It makes no apologies for sticking to safari basics – in fact it rather revels in the idea – and this ...
Read more about Mdonya Old River Camp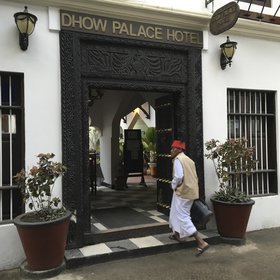 Dhow Palace Hotel
|
25%
|


The Dhow Palace Hotel in Stone Town is a beautiful old building full of Swahili character. Originally, the building belonged to a wealthy Arab from the Omani royal family. It then remained as a private house until nineteen years ago, when it was fully renovated and became a hotel...
Read more about Dhow Palace Hotel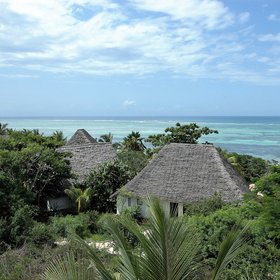 Shooting Star Lodge
|
25%
|


Shooting Star Lodge was built by an engaging and welcoming Tanzanian couple and stands on top of a coral cliff, with stunning views of the powdery-white Kiwengwa Beach. It attracts a real mix of characters, who usually come together around the bar area during the day and ...
Read more about Shooting Star Lodge