Useful links featuring Kubu Kubu
Useful links...
We want you to understand more about Kubu Kubu. We're not shy to direct you to their own website as we're confident that a trip there with us will cost you the same or less than booking it any other way, even directly. So follow the links below for more information.
Kubu Kubu homepage
Click the link above to find out more from Kubu Kubu's own website
Kubu Kubu is often combined with:
Sort by:
Name


|
% of trips


|
Traveller's rating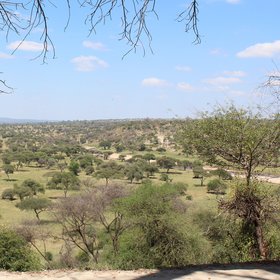 Tarangire Safari Lodge
|
67%
|

Tarangire Safari Lodge is a substantial family owned and managed lodge situated 10km inside the main gate of Tarangire National Park. It was originally built in 1970 making it the oldest lodge in the park, and its position on the escarpment ridge gives it impressive views ...
Read more about Tarangire Safari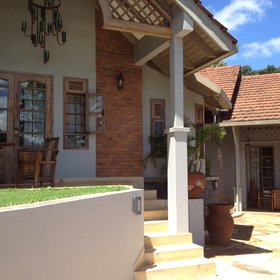 Machweo
|
50%
|


Part of the Onsea House set-up, Machweo (or Machweo Wellness Retreat and Fine Dining to give it its full name) is a fairly recent addition to the Arusha area's roster of boutique properties, having opened in October 2011. Machweo is on the same plot as the original Onsea ...
Read more about Machweo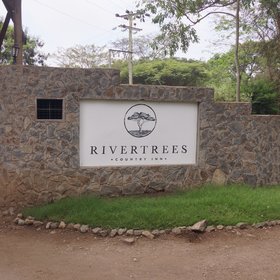 Rivertrees Country Inn
|
50%
|


At the end of a long tree-lined driveway, halfway between the town of Arusha and Kilimanjaro International Airport, Rivertrees Country Inn lies on the banks of Tanzania's Usa River within ten hectares of lush tropical gardens. Filled with flame trees, bougainvillea, hibiscus ...
Read more about Rivertrees Country Inn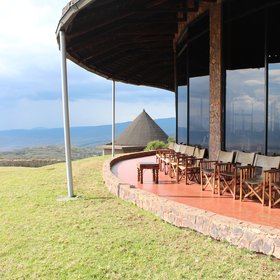 Ngorongoro Sopa Lodge
|
50%
|


The 97-room Ngorongoro Sopa Lodge is an international-style hotel positioned on the eastern edge of Tanzania's UNESCO-listed Ngorongoro Crater, with stunning views over the Crater. Most guests spend one or two nights at Ngorongoro Sopa Lodge. It is close to the very quiet ...
Read more about Ngorongoro Sopa Lodge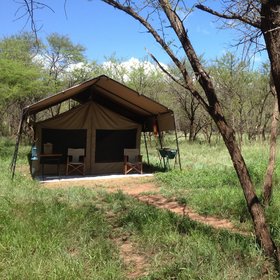 Kati Kati Camp
|
17%
|


Kati Kati Camp is a simple tented camp located in the central Serengeti in Tanzania, near to Seronera. This area of the Serengeti has reliably good game viewing throughout the year, and is a great place to look for cheetah on the vast open plains. There are 11 tents at ...
Read more about Kati Kati Camp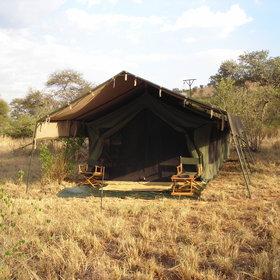 Nomad Serengeti Safari Camp
|
17%
|


Nomad Serengeti Safari Camp is a classic tented mobile camp for up to 14 guests. The camp changes location several times a year, broadly following the wildebeest migration around Tanzania's Serengeti National Park, when hundreds of thousands of animals move through the ecosystem...
Read more about Nomad Serengeti Camp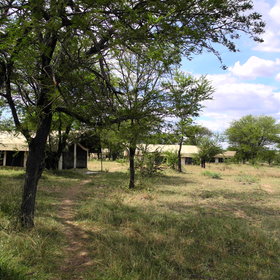 Ubuntu Camp
|
17%
|

Ubuntu Camp is a small, mobile camp in the Serengeti National Park in Tanzania, which moves three times a year to optimise the chance of witnessing the great wildebeest migration. Between late November and March, it is situated on the open southern plains, where the annual ...
Read more about Ubuntu Camp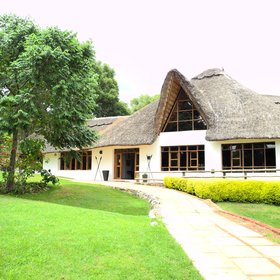 Ngorongoro Farmhouse Lodge
|
17%
|

The Ngorongoro Farmhouse Lodge is a lovely lodge just outside of the Ngorongoro Conservation Area. Set in 750 acres of private farmland, it is comfortable, well laid out and has some lovely views across the farm and across to Oldeani Volcano. The Farmhouse Lodge opened ...
Read more about Farmhouse Lodge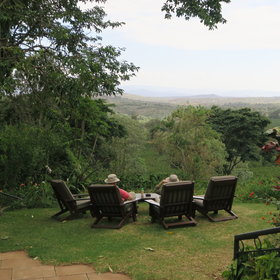 Gibb's Farm
|
17%
|

Originally built by German settlers in 1929, Gibb's Farm is one of Northern Tanzania's oldest guesthouses. Located half way between Lake Manyara and Ngorongoro Crater, it's surrounded by tropical gardens and has great views over a coffee-plantation. On arrival, guests ...
Read more about Gibbs Farm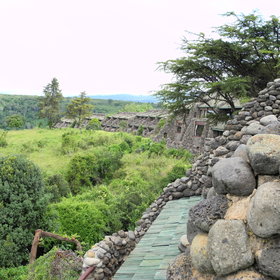 Ngorongoro Serena Safari Lodge
|
17%
|

The Ngorongoro Serena Safari Lodge is a 75-room hotel, built in 1996, with a truly marvelous location: it's built into the western rim of Tanzania's UNESCO-listed Ngorongoro Crater. It's usually used as a base for visits into the crater, and has views of the magnificent ...
Read more about Ngorongoro Serena
Kuro Tarangire
|
17%
|

One of the most recent additions to the area, Kuro Tarangire is a tented camp in the centre of Tarangire National Park in northern Tanzania. Well-known for its huge herds of elephants, drawn to the nearby Tarangire river in the dry season, if lucky you can also see gerenuk ...
Read more about Kuro Tarangire