Useful links featuring Lake Masek Tented Camp
Useful links...
We want you to understand more about Lake Masek Tented Camp. We're not shy to direct you to their own website as we're confident that a trip there with us will cost you the same or less than booking it any other way, even directly. So follow the links below for more information.
Lake Masek Tented Camp website
Click here to see the website for Lake Masek Tented Camp which offers a little more information and images.
Lake Masek Tented Camp is often combined with:
Sort by:
Name


|
% of trips


|
Traveller's rating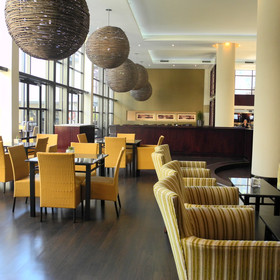 City Lodge OR Tambo
|
100%
|

About 300m from 'International Arrivals' at Johannesburg's O. R. Tambo International Airport, the City Lodge, which opened in 2010, is a modern hotel with 303 rooms. It's one of two hotels within the immediate airport complex (the other being the InterContinental), making ...
Read more about City Lodge JNB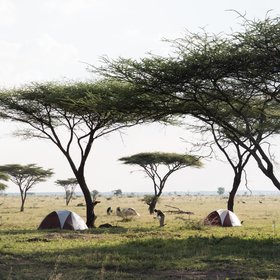 Serengeti Walking Mobile Camp
|
50%
|


The Serengeti National Park is one of the best wildlife destinations in Africa – attracting so many visitors that some roads become congested. However, only a small portion of this vast park is accessed by road by the majority of safari operators. Thus with a little know-how, ...
Read more about Serengeti Walking Mobile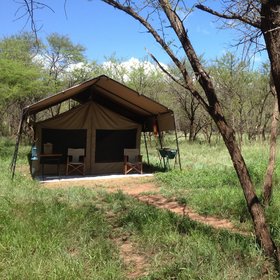 Kati Kati Camp
|
50%
|


Kati Kati Camp is a simple tented camp located in the central Serengeti in Tanzania, near to Seronera. This area of the Serengeti has reliably good game viewing throughout the year, and is a great place to look for cheetah on the vast open plains. There are 11 tents at ...
Read more about Kati Kati Camp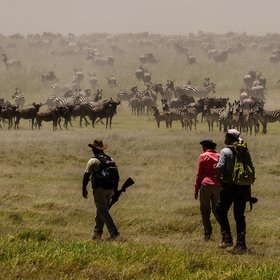 Serengeti Green Camp
|
50%
|

Most of the Serengeti's camps are substantial, semi-permanent set-ups that remain operational for much longer than your visit. Serengeti Green Camp is smaller and simpler. It has six modest, but comfortable safari tents, and usually just a handful of staff. The focus here ...
Read more about Serengeti Green Camp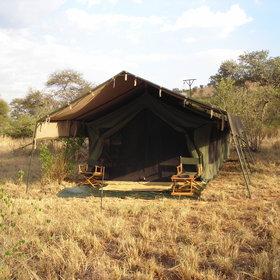 Nomad Serengeti Safari Camp
|
50%
|


Nomad Serengeti Safari Camp is a classic tented mobile camp for up to 14 guests. The camp changes location several times a year, broadly following the wildebeest migration around Tanzania's Serengeti National Park, when hundreds of thousands of animals move through the ecosystem...
Read more about Nomad Serengeti Camp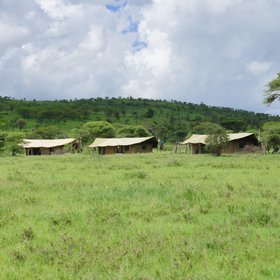 Lemala Ewanjan
|
50%
|


Opened in 2010, Lemala Ewanjan is well-located in the central Seronera area of the Serengeti in Tanzania, which has a good variety of resident game. It's an uncomplicated and comfortable camp, with lovely views of the sun setting over the plains. Ewanjan is very similar ...
Read more about Lemala Ewanjan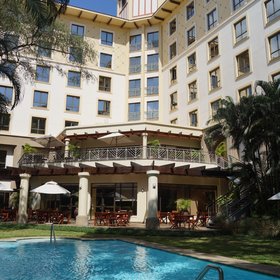 Southern Sun Dar
|
50%
|

The Southern Sun is located in Dar es Salaam's town centre, making it very convenient for those who only have a short stay in the city. With an outdoor pool, restaurant, fitness centre and variety of other facilities, it is a pleasant and good value hotel. Southern Sun ...
Read more about Southern Sun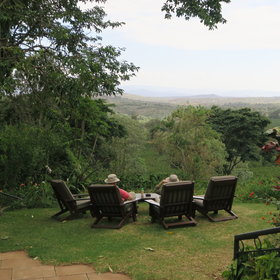 Gibb's Farm
|
50%
|

Originally built by German settlers in 1929, Gibb's Farm is one of Northern Tanzania's oldest guesthouses. Located half way between Lake Manyara and Ngorongoro Crater, it's surrounded by tropical gardens and has great views over a coffee-plantation. On arrival, guests ...
Read more about Gibbs Farm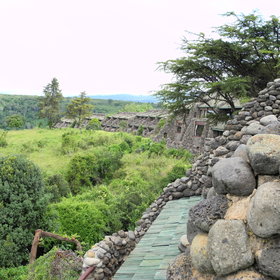 Ngorongoro Serena Safari Lodge
|
50%
|

The Ngorongoro Serena Safari Lodge is a 75-room hotel, built in 1996, with a truly marvelous location: it's built into the western rim of Tanzania's UNESCO-listed Ngorongoro Crater. It's usually used as a base for visits into the crater, and has views of the magnificent ...
Read more about Ngorongoro Serena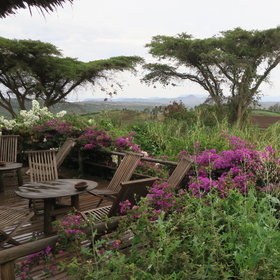 Rhotia Valley Tented Lodge
|
50%
|


Perched high on a hill overlooking the valley of the seasonal Rhotia River, Rhotia Valley Tented Lodge is a simple and friendly camp in a good location between the Ngorongoro Crater and the Rift Valley Escarpment. Aside from being a good-value base to explore the surrounding ...
Read more about Rhotia Valley Ttd. Lodge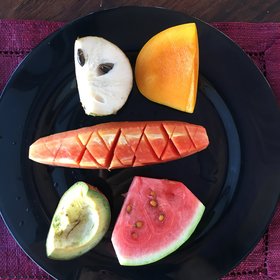 Emerson Spice
|
50%
|


Colourful, stylish and with a strong sense of place, Emerson Spice is a boutique hotel in the heart of Stone Town. It is one of two similar sister hotels a minute's walk apart. A fabulous rooftop restaurant and individually designed rooms add considerably to the attraction, ...
Read more about Emerson Spice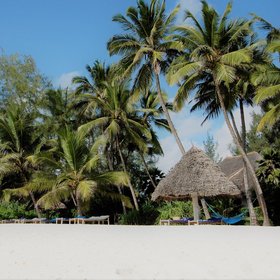 Pongwe Beach Hotel
|
50%
|


Nestled between two outcrops of coral rock and on a secluded stretch of white-powdery beach, Pongwe Beach Hotel was opened in 2001 and refurbished in 2017. It's a quiet, simple and great-value little lodge on a sheltered cove, dotted with palm trees, hammocks and sun loungers...
Read more about Pongwe Beach Hotel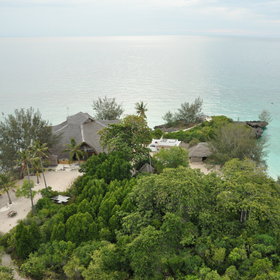 Chumbe Island Lodge
|
50%
|


Chumbe Island is a tiny coral island about six miles by boat from Zanzibar Town. Many years ago, Tanzania's had a military base here and strictly restricted access to the surrounding ocean. Thus the area's coral remained untouched – even by local fishermen. After that, ...
Read more about Chumbe Island Lodge