Useful links featuring Lemala Kuria Hills

Download a PDF...
To read what we say in our brochure, click on the link to download the brochure section including Lemala Kuria Hills. To save a copy onto your computer, right-click on the link and select 'Save Target as...'.
Useful links...
We want you to understand more about Lemala Kuria Hills. We're not shy to direct you to their own website as we're confident that a trip there with us will cost you the same or less than booking it any other way, even directly. So follow the links below for more information.
Lemala Kuria Hills is often combined with:
Sort by:
Name


|
% of trips


|
Traveller's rating


Arusha Coffee Lodge
|
100%
|


Set just outside of Arusha, close to the city's small domestic airport and just off the main road to Lake Manyara, Ngorongoro and the Serengeti, Arusha Coffee Lodge, is a convenient overnight stop at the start or end of your safari. The lodge sits on part of a 40 hectare ...
Read more about Arusha Coffee Lodge
Lemala Mara-Ndutu
|
50%
Lemala Mara-Ndutu is a seasonal camp that moves twice in the year - Lemala Mara spends June through October in the northern Serengeti by the Mara River, before closing for two weeks in November and then re-opens as Lemala Ndutu in the southern Ndutu plains from December through March...
Read more about Lemala Mara-Ndutu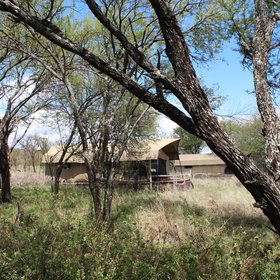 Dunia Camp
|
50%
|

Dunia Camp is situated in the Moru Kopjes, in the south of Tanzania's central Serengeti National Park. This elegant yet unpretentious camp is in a good area for seeing both the wildebeest migration between December and March, and the resident game of the central Serengeti all year round...
Read more about Dunia Camp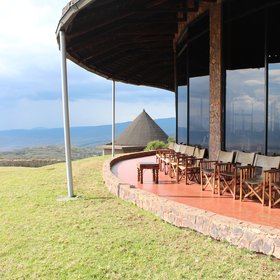 Ngorongoro Sopa Lodge
|
50%
|


The 97-room Ngorongoro Sopa Lodge is an international-style hotel positioned on the eastern edge of Tanzania's UNESCO-listed Ngorongoro Crater, with stunning views over the Crater. Ngorongoro Sopa Lodge is part of the Sopa chain, which also includes the Serengeti Sopa ...
Read more about Ngorongoro Sopa Lodge
Sand Rivers Camp
|
50%
|

Sand Rivers was founded by safari legend Richard Bonham. Its site, deep inside the Selous Game Reserve, overlooking a wide curve of the Rufiji River, streaked with sand banks and girdled by rocky outcrops, was spotted when he explored this region with writer and traveller ...
Read more about Sand Rivers Camp
Ras Kutani
|
50%
|


Ras Kutani is situated on a quiet stretch of white beach south of Dar es Salaam, tucked in amongst lush tropical vegetation on a wild stretch of coastline. To get there you'll be rowed across the calm waters of a lagoon. Rustic yet stylish, it aims to have the feel of a ...
Read more about Ras Kutani