Useful links featuring Lemala Mara-Ndutu

Download a PDF...
To read what we say in our brochure, click on the link to download the brochure section including Lemala Mara-Ndutu. To save a copy onto your computer, right-click on the link and select 'Save Target as...'.
Useful links...
We want you to understand more about Lemala Mara-Ndutu. We're not shy to direct you to their own website as we're confident that a trip there with us will cost you the same or less than booking it any other way, even directly. So follow the links below for more information.
Lemala Mara-Ndutu's homepage
Click the link for the Lemala web page for Mara-Ndutu.
Lemala Mara-Ndutu is often combined with:
Sort by:
Name


|
% of trips


|
Traveller's rating


Namiri Plains Camp
|
50%
|


Namiri Plains is located an hour and a half's drive due east from the game rich core of the Serengeti - Seronera. Namiri Plains opened in July 2014 in an area that for more than 20 years had been closed to the public. Previously this region had exclusively been used for ...
Read more about Namiri Plains Camp
Dunia Camp
|
50%
|

Dunia Camp is located in the Moru Kopjes in the south of central Serengeti. This elegant yet unpretentious camp is in a good area for seeing the Wildebeest Migration between December and March, and then well located for the resident game of the central Serengeti for the rest of the year...
Read more about Dunia Camp
Sayari Camp
|
50%
|


Sayari Camp (formerly known as Sayari Mara Camp) is a luxurious, permanent camp situated in the far north of the Serengeti National Park. The Mara River meanders from east to west through this region's undulating bush, which is home to permanent, large populations of wildlife ...
Read more about Sayari Camp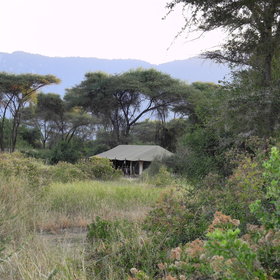 Lemala Manyara
|
50%
|

***This lodge is currently closed*** Lemala Manyara is a seasonal tented camp set in the heart of Northern Tanzania's Lake Manyara National Park, about 60 minutes south of the park's main gate. It stands on the edge of some acacia woodland and has views, through some ...
Read more about Lemala Manyara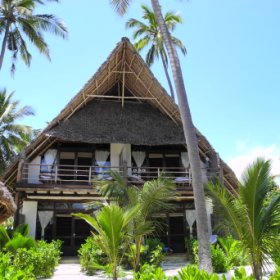 Sunshine Hotel
|
50%
|

Opened in June 2010, the sunny Sunshine Hotel is a new addition to the beachside accommodation in Matemwe, on Zanzibar's east coast. Located on a lovely white stretch of beach, it's a colourful, bright and vibrant place to stay, popular with young couples and honeymooners...
Read more about Sunshine Hotel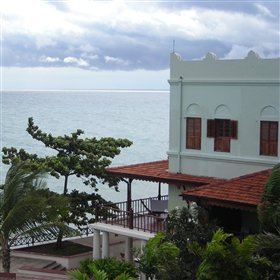 Serena Inn
|
50%
|


The Serena Inn in Stone Town is part of the internationally renowned Serena chain, which has hotels all over East Africa. The buildings which make up the Serena Inn were once used as the residence for a Chinese doctor but it has been a hotel for the past 15 years and has ...
Read more about Serena Inn
Unguja Lodge
|
50%
|

Run by the ever-helpful couple, Ralph and Elies, Unguja Lodge is a small, relaxed and friendly lodge in a lovely spot overlooking the picturesque Menai Bay Conservation area. The design of Unguja is modern and quite unique - lots of large white curving walls and high thatched ...
Read more about Unguja Lodge