Useful links featuring Sabora Tented Camp

Download a PDF...
To read what we say in our brochure, click on the link to download the brochure section including Sabora Tented Camp. To save a copy onto your computer, right-click on the link and select 'Save Target as...'.
Useful links...
We want you to understand more about Sabora Tented Camp. We're not shy to direct you to their own website as we're confident that a trip there with us will cost you the same or less than booking it any other way, even directly. So follow the links below for more information.
Sabora Tented Camp's own website
This is an evokative website, which gives you a further idea of what you can expect from a stay at Sabora.
Sabora Tented Camp is often combined with:
Sort by:
Name


|
% of trips


|
Traveller's rating


Namiri Plains Camp
|
100%
|


Namiri Plains is a relatively new camp which opened in July 2014. It will be located in one of the most reliably good game viewing areas in the Serengeti - the central Seronera area. We haven't yet visited this camp, however we know the company who run it very well from ...
Read more about Namiri Plains Camp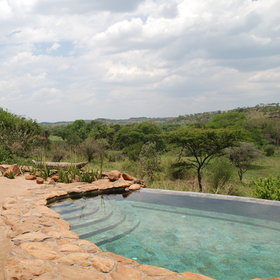 Faru Faru Lodge
|
100%
|


Faru Faru Lodge is the most southerly of the Singita's properties in the Serengeti, and is close to the Grumeti River and the Serengeti's Western Corridor. Having opened early in 2007, Faru Faru is also the newest of the properties here. It has views over the undulating, ...
Read more about Faru Faru Lodge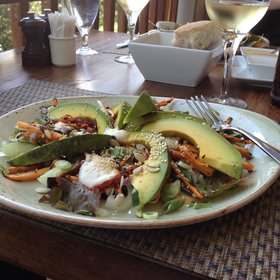 Machweo
|
100%
|


Part of the Onsea House set-up, Machweo (or Machweo Wellness Retreat and Fine Dining to give it its full name) is a fairly recent addition to the Arusha area's roster of boutique properties, having opened in October 2011. Machweo is on the same plot as the original Onsea ...
Read more about Machweo