Useful links featuring Sabora Tented Camp
Useful links...
We want you to understand more about Sabora Tented Camp. We're not shy to direct you to their own website as we're confident that a trip there with us will cost you the same or less than booking it any other way, even directly. So follow the links below for more information.
Sabora Tented Camp's own website
This is an evokative website, which gives you a further idea of what you can expect from a stay at Sabora.
Sabora Tented Camp is often combined with:
Sort by:
Name


|
% of trips


|
Traveller's rating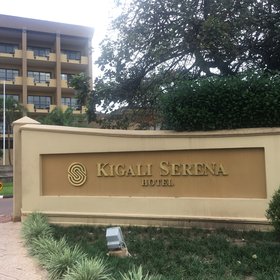 Kigali Serena Hotel
|
100%
|


Kigali Serena Hotel, formerly known as Kigali InterContinental Hotel, is a large, upmarket hotel with plenty of modern facilities. Located in Rwanda's busy capital city, it is just 10km from Kigali International Airport. The Kigali Serena has a brilliant location and it ...
Read more about Kigali Serena Hotel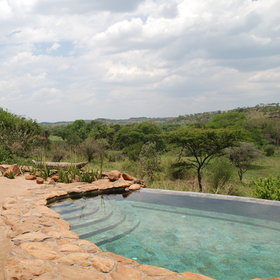 Faru Faru Lodge
|
67%
|


Faru Faru Lodge is the most southerly of the Singita's properties in the Serengeti, and is close to the Grumeti River and the Serengeti's Western Corridor. Having opened early in 2007, Faru Faru is also the newest of the properties here. It has views over the undulating, ...
Read more about Faru Faru Lodge
Namiri Plains Camp
|
33%
|


Namiri Plains is located an hour and a half's drive due east from the game-rich core of the Serengeti – Seronera. The camp opened in July 2014 in an area that for more than 20 years had been closed to the public. Previously this region had exclusively been used for cheetah ...
Read more about Namiri Plains Camp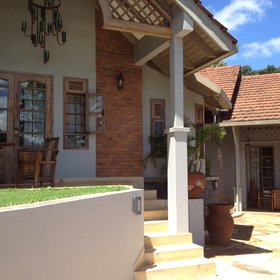 Machweo
|
33%
|


Part of the Onsea House set-up, Machweo (or Machweo Wellness Retreat and Fine Dining to give it its full name) is a fairly recent addition to the Arusha area's roster of boutique properties, having opened in October 2011. Machweo is on the same plot as the original Onsea ...
Read more about Machweo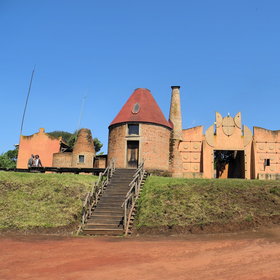 Ngorongoro Crater Lodge
|
33%
|


Occupying a spectacular spot right on the rim of the Crater, Ngorongoro Crater Lodge is undoubtedly one of the most opulent lodges in Tanzania. Combining architectural hints of traditional Maasai homesteads with interior styles borrowed from European stately homes, the ...
Read more about Crater Lodge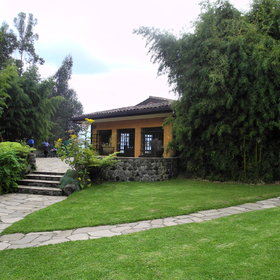 Sabyinyo Silverback Lodge
|
33%
|

Sabyinyo Silverback Lodge is situated in the foothills of the volcanic Virungas Mountains in north-western Rwanda, on the edge of the Parc National des Volcans – known in English as the Volcanoes National Park. It is built at an altitude of 2,515m, with spectacular views ...
Read more about Sabyinyo Silverback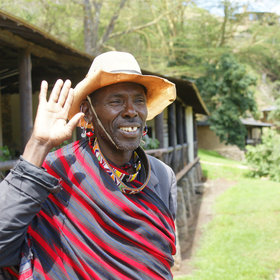 The Emakoko
|
33%
|


The Emakoko is a unique, owner-managed lodge that opened in 2012. It straddles the southern boundary of Nairobi National Park, marked by the gorge of the Mbagathi River in an area where three rivers converge. The lodge has the national park's much underrated game-viewing ...
Read more about The Emakoko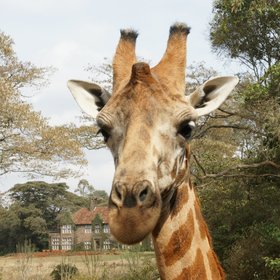 Giraffe Manor
|
33%
|


A temple to the benign cult of the giraffe, Giraffe Manor is one of Kenya's most popular luxury lodges. Originally built in 1932, it has been a country house hotel since 1984. Most of the hotel's patch of land comprises the Giraffe Centre, and a group of these gentle creatures ...
Read more about Giraffe Manor
Virunga Lodge
|
33%
|

About an hour's drive from the headquarters of Rwanda's Volcanoes National Park, Virunga Lodge is currently one of the area's top lodges. It certainly has one of the most spectacular locations of any camp in Africa – high on a ridge overlooking the twin lakes of Lake Burera ...
Read more about Virunga Lodge