Useful links featuring Serengeti Bushtops

Download a PDF...
To read what we say in our brochure, click on the link to download the brochure section including Serengeti Bushtops. To save a copy onto your computer, right-click on the link and select 'Save Target as...'.
Useful links...
We want you to understand more about Serengeti Bushtops. We're not shy to direct you to their own website as we're confident that a trip there with us will cost you the same or less than booking it any other way, even directly. So follow the links below for more information.
Serengeti Bushtops Website
Click here to view Bushtops own website. It's a fairly slow website to load but includes quite a bit of useful information.
Bushtops is often combined with:
Sort by:
Name


|
% of trips


|
Traveller's rating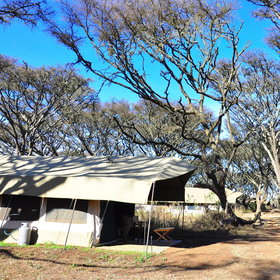 Lemala Ngorongoro
|
100%
|


Lemala Ngorongoro is located on the quieter eastern side of the Ngorongoro Crater rim, a short drive past the Lemala Gate, making it very convenient for getting into the Crater as early as possible. The camp is set back from the crater rim, in a grove of red thorn acacia ...
Read more about Lemala Ngorongoro
Arusha Coffee Lodge
|
100%
|


Set just outside of Arusha, close to the city's small domestic airport and just off the main road to Lake Manyara, Ngorongoro and the Serengeti, Arusha Coffee Lodge, which sits on part of a 40 hectare (100-acre) coffee plantation, in open manicured gardens, is a convenient ...
Read more about Arusha Coffee Lodge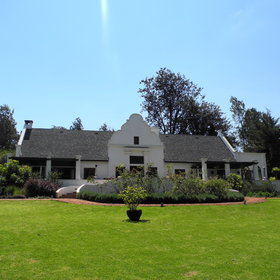 The Manor
|
100%
|


The Manor is a luxury lodge located on the Shangri-La Coffee Estate; it covers 6km2 of the Ngorongoro Highlands, adjacent to the Ngorongoro Conservation Area. Most visitors will probably use this as a place to eat and sleep – while driving into the Ngorongoro Crater during ...
Read more about The Manor
Mchanga Beach Lodge
|
100%
|


Mchanga Beach Lodge has recently reopened under new management, having been closed for six months in 2014. Although it is an old favourite of Expert Africa's, we have not had the chance to visit since the takeover. We do however have high hopes that the new team will continue ...
Read more about Mchanga Beach Lodge