Useful links featuring Serengeti Migration Camp
Useful links...
We want you to understand more about Serengeti Migration Camp. We're not shy to direct you to their own website as we're confident that a trip there with us will cost you the same or less than booking it any other way, even directly. So follow the links below for more information.
Camp homepage
This is Elewana's homepage - the owners of Migration Camp - although it's information is not as detailed as one might have hoped for, it does have a slide show of the camp
Migration Camp is often combined with:
Sort by:
Name


|
% of trips


|
Traveller's rating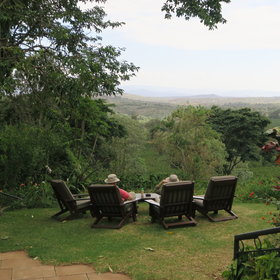 Gibb's Farm
|
50%
|

Originally built by German settlers in 1929, Gibb's Farm is one of Northern Tanzania's oldest guesthouses. Located half way between Lake Manyara and Ngorongoro Crater, it's surrounded by tropical gardens and has great views over a coffee-plantation. On arrival, guests ...
Read more about Gibbs Farm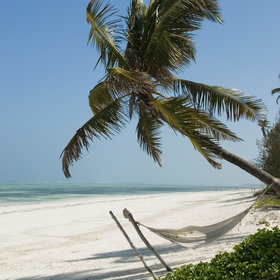 Breezes Beach Club
|
50%
|

Breezes Beach Club occupies a lovely stretch of beach along the Michamvi Peninsula. Compared with many other Zanzibar lodges that we feature, it is a large (70 rooms) place, but being family-run it is less commercial than some of the international-style resorts that can be found here...
Read more about Breezes Beach Club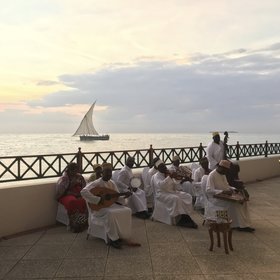 Serena Inn
|
50%
|


The Serena Inn in Stone Town is part of the internationally renowned Serena chain, which has hotels all over East Africa. The buildings which make up the Serena Inn were once used as the residence for a Chinese doctor but it has been a hotel for the since the 1990s and ...
Read more about Serena Inn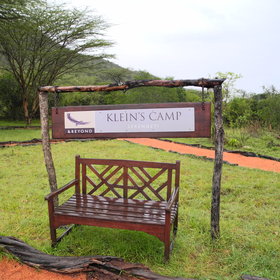 Kleins Camp
|
25%
|


Klein's Camp is a small, luxury lodge that was originally built as a hunting camp. It sits in its own 10,000 hectare private concession area in Loliondo. Klein's leases this land from the Maasai and is for the exclusive use of the guests who stay here. The camp is set ...
Read more about Klein's Camp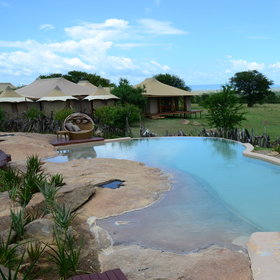 Sayari Camp
|
25%
|


Sayari Camp (formerly known as Sayari Mara Camp) is a luxurious, permanent camp situated in the far north of Tanzania's Serengeti National Park. The Mara River meanders from east to west through this remote region's undulating bush, which is home to permanent, large populations ...
Read more about Sayari Camp
Serena Hotel Dar
|
25%
|


Conveniently close to the airport, in the centre of town, the Serena Hotel Dar (previously called the Moevenpick Royal Palm Hotel) is perhaps the city's best large hotel: it's very professional and ideal for short overnight stops. The Serena Hotel Dar has 230 rooms in ...
Read more about Serena Hotel Dar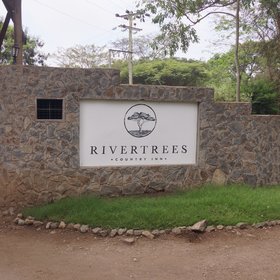 Rivertrees Country Inn
|
25%
|


At the end of a long tree-lined driveway, halfway between the town of Arusha and Kilimanjaro International Airport, Rivertrees Country Inn lies on the banks of Tanzania's Usa River within ten hectares of lush tropical gardens. Filled with flame trees, bougainvillea, hibiscus ...
Read more about Rivertrees Country Inn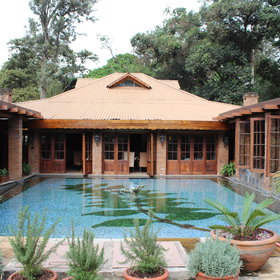 Arusha Coffee Lodge
|
25%
|


Set just outside of Arusha, close to the city's small domestic airport and just off the main road to Lake Manyara, Ngorongoro and the Serengeti, Arusha Coffee Lodge, is a convenient overnight stop at the start or end of your safari. The lodge sits on part of a 40 hectare ...
Read more about Arusha Coffee Lodge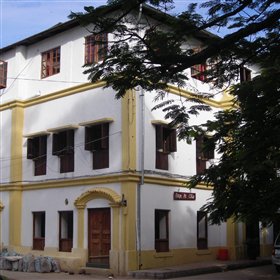 Beyt al Salaam
|
25%
|

Beyt al Salaam, previously Beyt al Chai, changed owners in 2014 and was completely refurbished at the time. The Beyt al Salaam is a small boutique hotel which is relaxed and peaceful, and a favourite amongst our travellers. The building itself is beautiful, with thick ...
Read more about Beyt al Salaam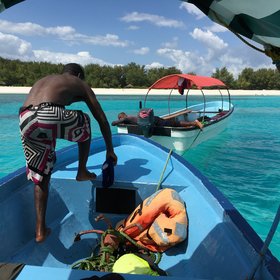 Matemwe Lodge
|
25%
|


Matemwe Lodge (formerly Matemwe Bungalows) has always been a long-standing favourite with our travellers - read the recent feedback for an unbiased review. It's situated on the northern edge of Matemwe village, and has a lovely position on a small outcrop of coral rock...
Read more about Matemwe Lodge