Useful links featuring Serengeti Pioneer Camp

Useful links...
We want you to understand more about Serengeti Pioneer Camp. We're not shy to direct you to their own website as we're confident that a trip there with us will cost you the same or less than booking it any other way, even directly. So follow the links below for more information.
Serengeti Pioneer Camp homepage
Click hear to see what the camp's own website says, and for more pictures of the accommodation and setting.
Serengeti Pioneer Camp is often combined with:
Sort by:
Name


|
% of trips


|
Traveller's rating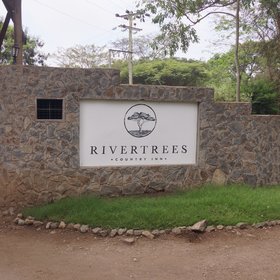 Rivertrees Country Inn
|
100%
|


At the end of a long tree-lined driveway, halfway between the town of Arusha and Kilimanjaro International Airport, Rivertrees Country Inn lies on the banks of Tanzania's Usa River within ten hectares of lush tropical gardens. Filled with flame trees, bougainvillea, hibiscus ...
Read more about Rivertrees Country Inn
Olakira
|
50%
|


Olakira Camp is a semi-permanent tented camp that moves twice a year between two locations within Tanzania's Serengeti National Park, roughly matching the densest part of the wildebeest migration at that time. The camp is usually known as either Olakira Mara or Olakira ...
Read more about Olakira Camp
Arusha Coffee Lodge
|
50%
|


Set just outside of Arusha, close to the city's small domestic airport and just off the main road to Lake Manyara, Ngorongoro and the Serengeti, Arusha Coffee Lodge, is a convenient overnight stop at the start or end of your safari. The lodge sits on part of a 40 hectare ...
Read more about Arusha Coffee Lodge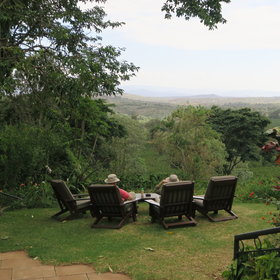 Gibb's Farm
|
50%
|

Originally built by German settlers in 1929, Gibb's Farm is one of Northern Tanzania's oldest guesthouses. Located half way between Lake Manyara and Ngorongoro Crater, it's surrounded by tropical gardens and has great views over a coffee-plantation. On arrival, guests ...
Read more about Gibbs Farm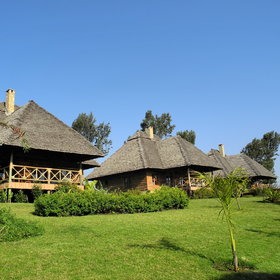 Neptune Ngorongoro Lodge
|
50%
|


Formerly Exploreans Ngorongoro, which opened in January 2012, this lodge became Neptune Ngorongoro Luxury Lodge in May 2015. It has 20 cottages situated in lush, landscaped gardens facing a forested hillside on the doorstep of Tanzania's UNESCO-listed Ngorongoro Conservation Area...
Read more about Neptune Ngorongoro
Rhotia Valley Tented Lodge
|
50%
|


Perched high on a hill overlooking the valley of the seasonal Rhotia River, Rhotia Valley Tented Lodge is a simple and friendly camp in a good location between the Ngorongoro Crater and the Rift Valley Escarpment. Built in 2007, aside from being a good-value base to explore ...
Read more about Rhotia Valley Ttd. Lodge