Useful links featuring Kirurumu Tarangire Lodge

Kirurumu Tarangire is often combined with:
Sort by:
Name


|
% of trips


|
Traveller's rating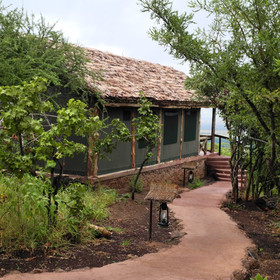 Kirurumu Manyara Lodge
|
75%
|


Kirurumu Manyara Lodge (formerly Kirurumu Tented Lodge) is a simple but comfortable property which is often used as a base from which to explore both Lake Manyara National Park and the Ngorongoro Crater with a guide. It has a spectacular location right on the edge of the ...
Read more about Kirurumu Manyara
Ngorongoro Sopa Lodge
|
50%
|


The 98-room Ngorongoro Sopa Lodge is an international-style hotel brilliantly positioned on the eastern edge of Tanzania's UNESCO-listed Ngorongoro Crater with stunning views over the crater. The central areas of Ngorongoro Sopa Lodge are all within one large glass fronted ...
Read more about Ngorongoro Sopa Lodge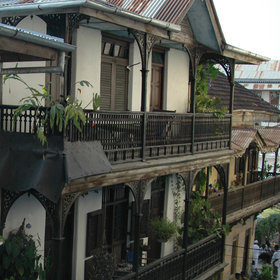 Dhow Palace Hotel
|
50%
|


The Dhow Palace Hotel in Stone Town is a beautiful old building full of Swahili character. Originally, the building belonged to a wealthy Arab from the Omani royal family. It then remained as a private house until nineteen years ago, when it was fully renovated and became a hotel...
Read more about Dhow Palace Hotel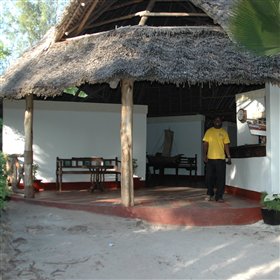 Pongwe Beach Hotel
|
50%
|


Nestled between two outcrops of coral rock and on a secluded stretch of white-powdery beach, Pongwe Beach Hotel is a quiet, simple and great value little lodge. Its sheltered cove is dotted with palm trees, hammocks and sun loungers and at high tide the water cuts Pongwe's ...
Read more about Pongwe Beach Hotel
Bougainvillea Safari Lodge
|
25%
|

Bougainvillea Safari Lodge was created by a local farmer and a chef who saw potential for a simple and friendly guesthouse in Karatu. They approached the government for a loan and their application was approved. Soon after this 32-room lodge, close to the Ngorongoro Conservation ...
Read more about Bougainvillea Lodge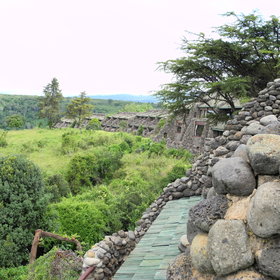 Ngorongoro Serena Safari Lodge
|
25%
|

The Ngorongoro Serena Safari Lodge is a 75-room hotel, built in 1996, with a truly marvelous location: it's built into the western rim of Tanzania's UNESCO-listed Ngorongoro Crater. It's usually used as a base for visits into the crater, and has views of the magnificent ...
Read more about Ngorongoro Serena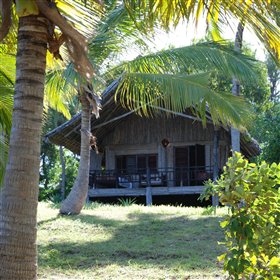 Pole Pole
|
25%
|


Pole Pole is a lovely relaxed beach lodge, set amongst coconut palms and overlooking the calm and sheltered Chole Bay in the Mafia Island Marine Park. The phrase 'pole pole' means 'slowly slowly' in Swahili, and certainly says a lot about the atmosphere here. With only ...
Read more about Pole Pole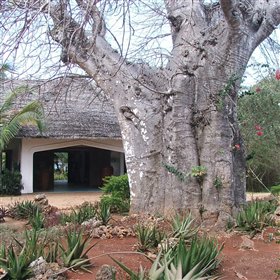 Fumba Beach Lodge
|
25%
|


Fumba Beach Lodge first opened its doors in 2005, and offers plenty of style, character and creativity - with bright colours and a real feeling of space throughout the lodge. It is the perfect place for those seeking a bit of privacy as there are endless places to sit and ...
Read more about Fumba Beach Lodge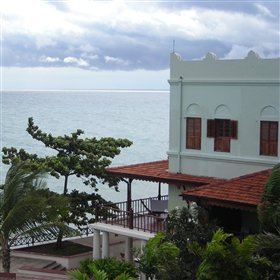 Serena Inn
|
25%
|


The Serena Inn in Stone Town is part of the internationally renowned Serena chain, which has hotels all over East Africa. The buildings which make up the Serena Inn were once used as the residence for a Chinese doctor but it has been a hotel for the past 15 years and has ...
Read more about Serena Inn