Useful links featuring Swala Camp
Useful links...
We want you to understand more about Swala Camp. We're not shy to direct you to their own website as we're confident that a trip there with us will cost you the same or less than booking it any other way, even directly. So follow the links below for more information.
Sanctuary Swala's own webpage
A nice, stylish website with some good photos and useful information.
Swala Camp is often combined with:
Sort by:
Name


|
% of trips


|
Traveller's rating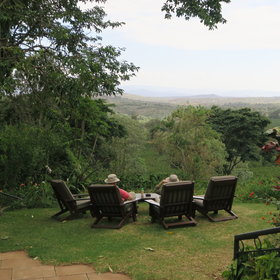 Gibb's Farm
|
100%
|

Originally built by German settlers in 1929, Gibb's Farm is one of Northern Tanzania's oldest guesthouses. Located half way between Lake Manyara and Ngorongoro Crater, it's surrounded by tropical gardens and has great views over a coffee-plantation. On arrival, guests ...
Read more about Gibbs Farm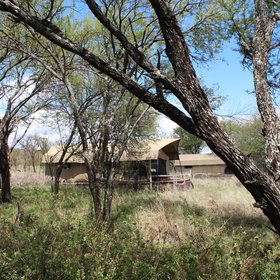 Dunia Camp
|
50%
|

Dunia Camp is situated near the Moru Kopjes, in the south of Tanzania's central Serengeti National Park. This elegant yet unpretentious camp is in a good area for seeing both the wildebeest migration between December and March, and the resident game of the central Serengeti ...
Read more about Dunia Camp
Sayari Camp
|
50%
|


Sayari Camp (formerly known as Sayari Mara Camp) is a luxurious, permanent camp situated in the far north of Tanzania's Serengeti National Park. The Mara River meanders from east to west through this remote region's undulating bush, which is home to permanent, large populations ...
Read more about Sayari Camp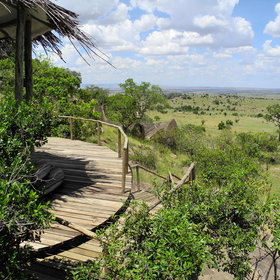 Lamai Serengeti
|
50%
|


Nomad Lamai Serengeti lies in the far north of Tanzania's Serengeti National Park, just south of the border with Kenya. It's set high up in the beautiful Kogakuria Kopjes, with views out towards the Mara River Valley and the Lamai Wedge. Between July and October the camp ...
Read more about Lamai Serengeti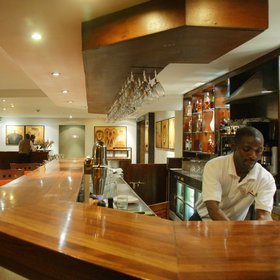 Ole-Sereni
|
50%
|


Opened in 2009, the Ole-Sereni is a convenient hotel for Nairobi's airports. The building, which formerly housed the US Embassy, borders the north side of Nairobi National Park, and has a first-floor terrace giving direct views across the savannah. Arrival at Ole-Sereni ...
Read more about Ole-Sereni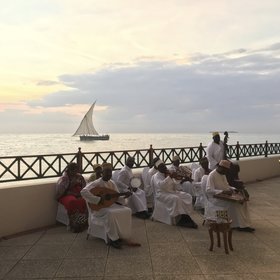 Serena Inn
|
50%
|


The Serena Inn in Stone Town is part of the internationally renowned Serena chain, which has hotels all over East Africa. The buildings which make up the Serena Inn were once used as the residence for a Chinese doctor but it has been a hotel for the since the 1990s and ...
Read more about Serena Inn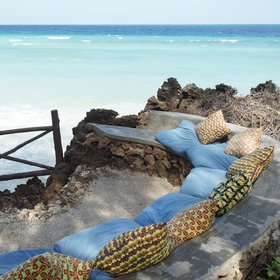 Unguja Lodge
|
50%
|

Unguja Lodge is a small, relaxed and friendly lodge in a lovely spot overlooking the picturesque Menai Bay Conservation area on Zanzibar's south-west coast. While there is coral in the bay, there is no coral reef to act as a barrier, so it's easy to walk out and swim here at low tide...
Read more about Unguja Lodge