Useful links featuring Tarangire Treetops

Download a PDF...
To read what we say in our brochure, click on the link to download the brochure section including Tarangire Treetops. To save a copy onto your computer, right-click on the link and select 'Save Target as...'.
Useful links...
We want you to understand more about Tarangire Treetops. We're not shy to direct you to their own website as we're confident that a trip there with us will cost you the same or less than booking it any other way, even directly. So follow the links below for more information.
Tarangire Treetops own website
Click here to see what Tarangire Treetops says about itself!
Tarangire Treetops is often combined with:
Sort by:
Name


|
% of trips


|
Traveller's rating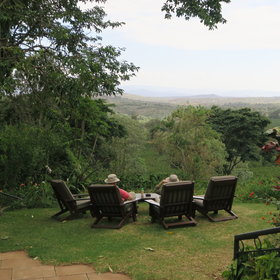 Gibb's Farm
|
50%
|

Originally built by German settlers in 1929, Gibb's Farm is one of Northern Tanzania's oldest guesthouses. Located half way between Lake Manyara and Ngorongoro Crater, it's surrounded by tropical gardens and has great views over a coffee-plantation. On arrival, guests ...
Read more about Gibbs Farm
Arusha Coffee Lodge
|
50%
|


Set just outside of Arusha, close to the city's small domestic airport and just off the main road to Lake Manyara, Ngorongoro and the Serengeti, Arusha Coffee Lodge, is a convenient overnight stop at the start or end of your safari. The lodge sits on part of a 40 hectare ...
Read more about Arusha Coffee Lodge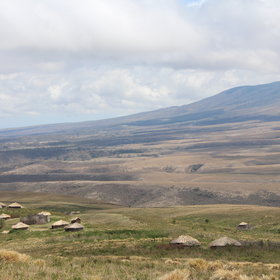 The Highlands at Ngorongoro
|
50%
|

The Highlands at Ngorongoro opened in 2016 and is one of the newest camps in the area, located about 45 minutes' drive north of the Ngorongoro Crater. It lies far from other camps in a forested area near the Olmoti Volcano. The camp is unique in design – you'll struggle ...
Read more about The Highlands
Olakira
|
50%
|


Olakira Camp is a semi-permanent tented camp that moves twice a year between two locations within Tanzania's Serengeti National Park, roughly matching the densest part of the wildebeest migration at that time. The camp is usually known as either Olakira Mara or Olakira ...
Read more about Olakira Camp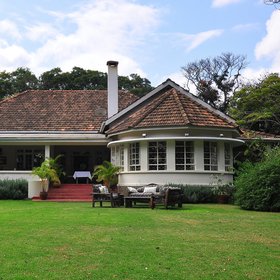 Legendary Lodge
|
50%
|

Situated a short distance from Arusha airport, Legendary Lodge is a small guesthouse set in lush green gardens on a working coffee plantation that opened in 2005. On a clear day there are magnificent views of Mount Meru. It offers a luxurious and comfortable place to overnight ...
Read more about Legendary Lodge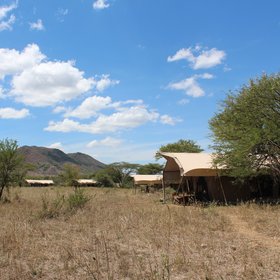 Serengeti under Canvas
|
50%
|


Serengeti under Canvas is made up of three semi-permanent camps, which move from site to site in Tanzania to keep close to the migrating wildebeest herds. All are simple bushcamps that aim to maintain a level of luxury. The Serengeti under Canvas camps are run by &Beyond, ...
Read more about Serengeti under Canvas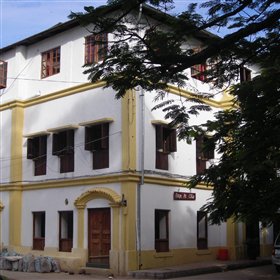 Beyt al Salaam
|
50%
|

Beyt al Salaam, previously Beyt al Chai, changed owners in 2014 and was completely refurbished at the time. The Beyt al Salaam is a small boutique hotel which is relaxed and peaceful, and a favourite amongst our travellers. The building itself is beautiful, with thick ...
Read more about Beyt al Salaam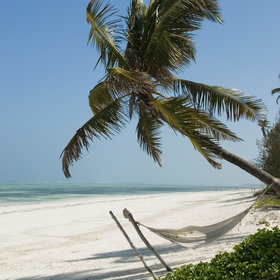 Breezes Beach Club
|
50%
|

Breezes Beach Club occupies a lovely stretch of beach along the Michamvi Peninsula. Compared with many other Zanzibar lodges that we feature, it is a large (70 rooms) place, but being family-run it is less commercial than some of the international-style resorts that can be found here...
Read more about Breezes Beach Club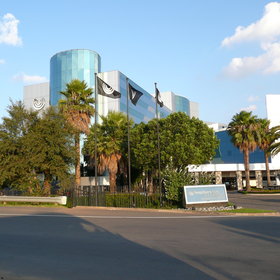 InterContinental O.R. Tambo
|
50%
|

The InterContinental Johannesburg O.R. Tambo Airport is situated directly opposite the international arrivals hall at Johannesburg's O.R. Tambo International Airport, and about 12 miles from the city centre. It's a good quality accommodation, and an ideal base for an overnight ...
Read more about InterContinental at JNB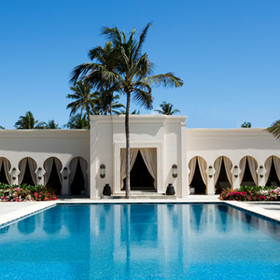 Baraza Resort & Spa
|
50%
|


Baraza Resort and Spa is an all-inclusive resort set in beautiful gardens along a long stretch of white-sand beach on the Michamvi Peninsula. The architecture is classic Swahili, the villas stylish, and the facilities extensive. Owned by the same company that runs the ...
Read more about Baraza Resort & Spa