Useful links featuring Ila Safari Lodge
Ila Safari Lodge in the media
We often arrange African trips for top journalists and a few of the resultant articles are online. Pieces written about Ila Safari Lodge include:
See our articles page for more pieces about our trips and safaris
Ila Safari Lodge is often combined with:
Sort by:
Name


|
% of trips


|
Traveller's rating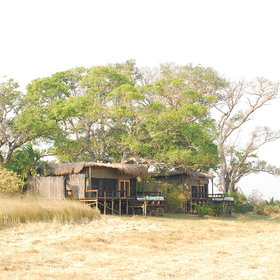 Shumba Camp
|
50%
|

Situated on Kafue National Park's Busanga Plains, Shumba Camp was originally a basic bushcamp run by Busanga Trails. We've known this camp since 1995, when we first visited ... although it's changed out of all recognition since then. In 2007 it was almost completely rebuilt ...
Read more about Shumba Camp
Musekese Camp
|
50%
|


Previously, Musekese Camp was a simple bush camp located on the edge of a floodplain near to the Kafue River. After significant renovations in 2016, the camp shifted to an area of the Kafue National Park the owners call 'Eden', situated in an area of mature riverine trees ...
Read more about Musekese Camp