Useful links featuring Luwombwa Lodge

Download a PDF...
To read what we say in our brochure, click on the link to download the brochure section including Luwombwa Lodge. To save a copy onto your computer, right-click on the link and select 'Save Target as...'.

Read in more depth...
Click on the link below to read sections from the Bradt guidebook which are related to Luwombwa Lodge.
Luwombwa Lodge
Put Luwombwa Lodge into context - read more about it in the Bradt guide
Useful links...
We want you to understand more about Luwombwa Lodge. We're not shy to direct you to their own website as we're confident that a trip there with us will cost you the same or less than booking it any other way, even directly. So follow the links below for more information.
Kasanka National Park - 'Luwombwa Lodge'
Click above, the click on 'accommodation' to read about Wasa and Luwombwa and see pictures.
When to visit Kasana
Scroll down this page for some good advice on when to visit Kasanka and Bangweulu - it's different from most of Zambian's other safari areas
Luwombwa Lodge in the media
We often arrange African trips for top journalists and a few of the resultant articles are online. Pieces written about Luwombwa Lodge include:
See our articles page for more pieces about our trips and safaris
Luwombwa Lodge is often combined with:
Sort by:
Name


|
% of trips


|
Traveller's rating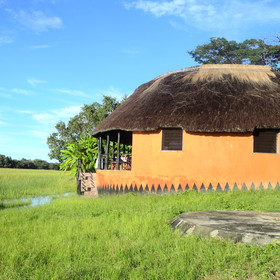 Wasa Lodge
|
150%
|


Kasanka National Park's wide variety of different types of vegetation results in it harbouring a diverse range of animal and bird species. As well as elephant, buffalo and thousands of puku, you'll find Sharp's grysbok, Lichtenstein's hartebeest, sable and the shy roan antelope...
Read more about Wasa Lodge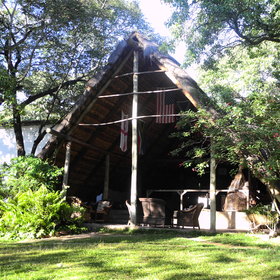 Pioneer Camp
|
150%
|


Pioneer Camp is situated just outside Lusaka, twenty minutes from the international airport - and this location is key to why we sometimes recommend it. If you have an early morning flight out of Lusaka, then spending your last night here might make sense. It's in a fairly ...
Read more about Pioneer Camp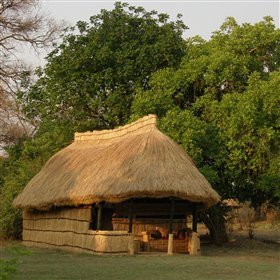 Tafika
|
100%
|

Home to John and Carol Coppinger, the founders of Remote Africa Safaris, Tafika is a small and apparently fairly rustic camp on the banks of the Luangwa River, in Zambia's South Luangwa National Park. Its location on the northern side of the beautiful Nsefu Sector makes ...
Read more about Tafika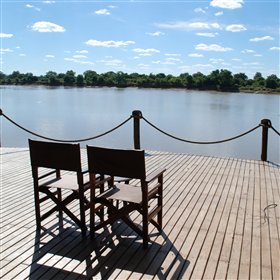 Nkwali
|
50%
|


Built on the banks of the Luangwa River, Nkwali Camp sits under the shade of tall mahogany, ebony and sausage trees. Owned and run by Robin Pope Safaris the camp is well situated a relatively short drive from Mfuwe Airport and overlooking South Luangwa National Park. Nkwali ...
Read more about Nkwali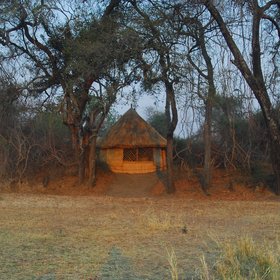 Crocodile Bushcamp
|
50%
|


The tiny and stylishly rustic Crocodile Bushcamp – also known as Crocodile River Camp – is one half of a pair of bushcamps, known as Chikoko Trails Camps, that occupy a remote walking-only section of Zambia's South Luangwa National Park. Made of reed and thatch, and rebuilt ...
Read more about Crocodile Bushcamp