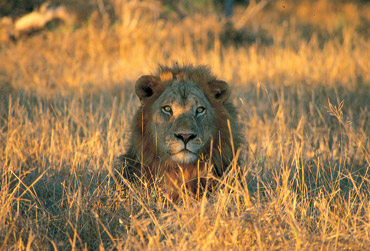 Liuwa Plain Safari - 5n NCS: In full
An exceptional opportunity to reach and explore one of Africa's most remote parks. In April to June, and October to December it's possible to witness thousands of wildebesst in their second biggest migration on earth, as well as discover over 300 species of birds, follow cheetah, spot hyaena in clans of up to 50 individuals, or see the famous lioness Lady Liuwa.

There are set date departures for this five night trip, and while we can't add on extra nights in Liuwa Plain itself, we can easily combine this trip with stays elsewhere in Zambia, or even further afield in Botswana, Zimbabwe or Malawi. For a shorter trip look at our four-night trip to Liuwa Plain with Norman Carr Safaris, or for alternate dates look at our trips to Liuwa Plain guided by Robin Pope.

Include:
---
Days 1-5
5 nights at Matamanene Camp (full board & activities) | Liuwa Plain National Park, Zambia
Starting in Lusaka, you'll connect onto a charter flight to Kalabo (about 90 minutes' flight). On arrival in Kalabo, you'll be met and driven in an open 4WD for the approximately three-hour drive to Matamanene Camp, deep in the heart of Liuwa Plain National Park. This will be your base for 5 nights of exploring on foot and by 4WD. You will have one of the excellent
Norman Carr
guides for your trip, with no fixed itinerary. It's really about taking the time to explore and discover more about this amazing park.
---
Day 6
Today you will either be (in Nov/Dec) driven back to Kalabo, or (in May/June) taken by boat across the wide Zambezi floodplain to Mongu. From there, your charter flight will take you to Lusaka, before connecting onto your following arrangements.
---
See Prices & details for the precise dates/prices for this trip - and all the fine print.