Useful links featuring Mwamba Camp-out

Download a PDF...
To read what we say in our brochure, click on the link to download the brochure section including Mwamba Camp-out. To save a copy onto your computer, right-click on the link and select 'Save Target as...'.
Mwamba Camp-out is often combined with:
Sort by:
Name


|
% of trips


|
Traveller's rating


Mwamba Bushcamp
|
200%
|


Mwamba Bushcamp is set beneath the shade of tall ebony trees overlooking a waterhole in the usually dry bed of the seasonal Mwamba River. Owned by Derek and Jules Shenton, it is a very natural yet comfortable camp: small, intimate and very remote. Mwamba is the smaller ...
Read more about Mwamba Bushcamp
Kaingo Camp
|
150%
|


The well-established Kaingo Camp overlooks the Luangwa River from beneath an old grove of ebony trees. Owned by Derek Shenton and his family, it's one of the few owner-run camps remaining in South Luangwa National Park. Derek, and his very engaging wife Jules, take a very ...
Read more about Kaingo Camp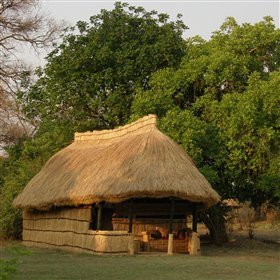 Tafika
|
100%
|

Home to John and Carol Coppinger, the founders of Remote Africa Safaris, Tafika is a small and apparently fairly rustic camp standing on the banks of the Luangwa River, on the north side of the beautiful Nsefu Sector of South Luangwa National Park. Tafika and its two satellite ...
Read more about Tafika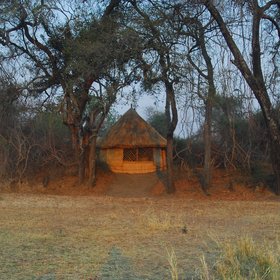 Crocodile Bushcamp
|
50%
|


The tiny and stylishly rustic Crocodile Bushcamp – also known as Crocodile River Camp – is one half of a pair of bushcamps, known as Chikoko Trails Camps, that occupy a remote walking-only section of the South Luangwa National Park. Made of reed and thatch, and rebuilt ...
Read more about Crocodile Bushcamp