Mwamba Camp-out is often combined with:
Sort by:
Name


|
% of trips


|
Traveller's rating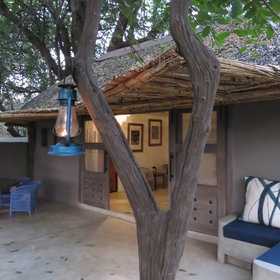 Kaingo Camp
|
150%
|


The well-established Kaingo Camp overlooks the Luangwa River from beneath an old grove of ebony trees. Owned by Derek Shenton and his family, it's one of the few independent camps remaining in South Luangwa National Park. Derek, and his engaging wife Jules, live in Lusaka ...
Read more about Kaingo Camp
Mwamba Bushcamp
|
100%
|


Mwamba Bushcamp is set beneath the shade of tall ebony trees, overlooking a waterhole in the usually dry bed of the seasonal Mwamba River. Owned by Derek and Jules Shenton, it is a very natural yet comfortable camp: small, intimate and very remote. Mwamba is the smaller ...
Read more about Mwamba Bushcamp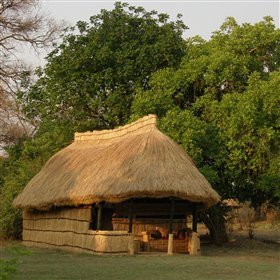 Tafika
|
67%
|

Home to John and Carol Coppinger, the founders of Remote Africa Safaris, Tafika is a small and apparently fairly rustic camp on the banks of the Luangwa River, in Zambia's South Luangwa National Park. Its location on the northern side of the beautiful Nsefu Sector makes ...
Read more about Tafika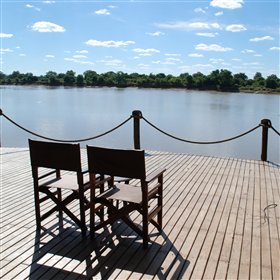 Nkwali
|
17%
|


Built on the banks of the Luangwa River, Nkwali Camp sits under the shade of tall mahogany, ebony and sausage trees. Owned and run by Robin Pope Safaris the camp is well situated a relatively short drive from Mfuwe Airport and overlooking South Luangwa National Park. Nkwali ...
Read more about Nkwali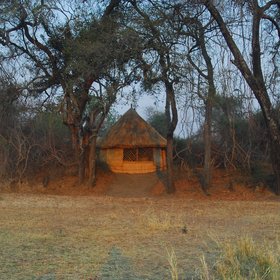 Crocodile Bushcamp
|
17%
|


The tiny and stylishly rustic Crocodile Bushcamp – also known as Crocodile River Camp – is one half of a pair of bushcamps, known as Chikoko Trails Camps, that occupy a remote walking-only section of Zambia's South Luangwa National Park. Made of reed and thatch, and rebuilt ...
Read more about Crocodile Bushcamp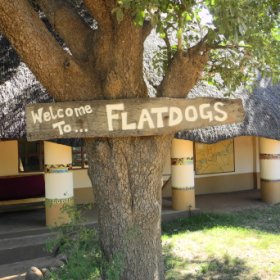 Flatdogs Camp
|
17%
|

Located in the Mfuwe area, just outside the gates into South Luangwa National Park, Flatdogs Camp was once known as an excellent backpackers' option and a really low-cost base for visiting the area. Whilst trying hard to retain its focus on value, its standards have improved ...
Read more about Flatdogs Camp
Kafunta River Lodge
|
17%
|


The well-established Kafunta River Lodge lies just outside the South Luangwa National Park, beside a large floodplain and watering hole, with the Luangwa River beyond. It's about 9km from the main road that stretches from Mfuwe Airport to the main bridge into South Luangwa ...
Read more about Kafunta River Lodge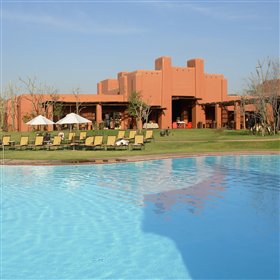 Avani Victoria Falls
|
17%
|

Opened in 2001, the 3-star Avani Victoria Falls Resort (formerly known as the Zambezi Sun) is a sprawling resort hotel with an informal atmosphere, and a colourful, fun design throughout. The closest hotel to the Victoria Falls, it's really all about the location as you're ...
Read more about Avani Victoria Falls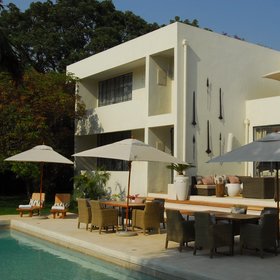 Latitude 15
|
17%
|


Named after its latitude co-ordinates, Latitude 15 is a small boutique hotel in the quiet residential suburb of Kabulanga in Zambia's capital, Lusaka. Opened in 2014, the hotel is a short drive from the airport, and caters largely to travellers who are staying in Lusaka ...
Read more about Latitude 15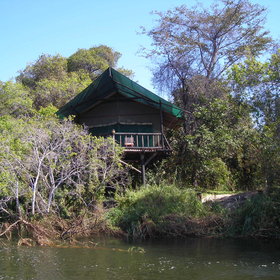 Islands of Siankaba
|
17%
|


Upstream from the Victoria Falls, about 45km from Livingstone, the very peaceful Islands of Siankaba is built on two densely forested islands, linked by short suspension bridges. Well away from the hustle and bustle of the Falls, it offers upmarket facilities in a secluded environment...
Read more about Islands of Siankaba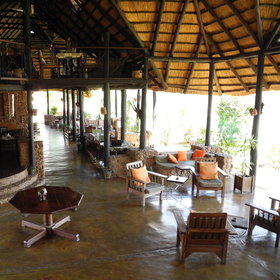 Stanley Safari Lodge
|
17%
|


Bordering the Mosi-oa-Tunya National Park near Livingstone, about 3km as the crow flies from the Victoria Falls, Stanley Safari Lodge offers a peaceful base from which to explore the area. Unlike most other lodges we feature in Livingstone, it is set on a hill overlooking ...
Read more about Stanley Safari Lodge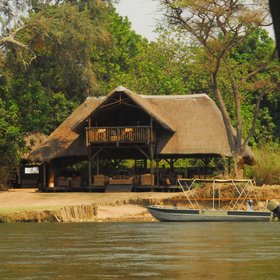 Chiawa Camp
|
17%
|

On the banks of the Zambezi River, beneath a grove of mahogany trees, Chiawa Camp sits in the heart of Zambia's wildlife-rich Lower Zambezi National Park. Chiawa was the first camp in the park, opened by the Cumings family in 1989, and is still run by Grant Cumings. Over ...
Read more about Chiawa Camp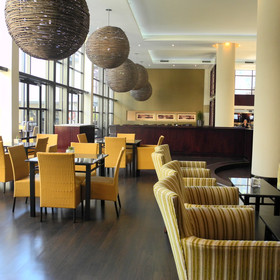 City Lodge OR Tambo
|
17%
|

About 300m from 'International Arrivals' at Johannesburg's OR Tambo International Airport, the City Lodge, which opened in 2010, is a modern hotel with 303 rooms. It's one of two hotels within the immediate airport complex (the other being the InterContinental), making ...
Read more about City Lodge JNB
Danforth Lodge
|
17%
|

***Stop Press*** Sadly Danforth Lodge is in the process of being sold and is no longer taking bookings. Home to Howard and Michelle Massey-Hicks, Danforth Lodge is a simple, owner-run lodge situated in Chembe village at Cape Maclear, on the southern shore of Lake Malawi...
Read more about Danforth Lodge