Useful links featuring Fairmont Zanzibar
Useful links...
We want you to understand more about Fairmont Zanzibar. We're not shy to direct you to their own website as we're confident that a trip there with us will cost you the same or less than booking it any other way, even directly. So follow the links below for more information.
The Fairmont's own webpage
A great webpage with lots of information and even a virtual tour!
Fairmont Zanzibar is often combined with:
Sort by:
Name


|
% of trips


|
Traveller's rating


Tembo Hotel
|
33%
|


The Arabian-themed Tembo Hotel is situated right on the town beach in the centre of the Shangani area of Stone Town. Originally the hotel was one grand old house, but they have recently added an extension and increased the number of rooms to a total of 38. Almost all the ...
Read more about Tembo Hotel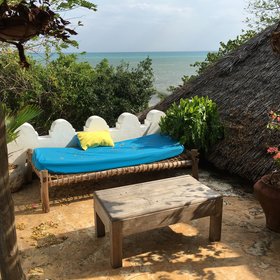 Fumba Beach Lodge
|
33%
|


Fumba Beach Lodge first opened its doors in 2005, and offers plenty of style, character and creativity - with a real feeling of space throughout the lodge. It is the perfect place for those seeking a bit of privacy as there are endless places to sit and relax both around ...
Read more about Fumba Beach Lodge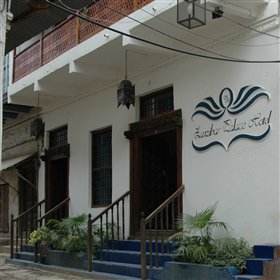 Zanzibar Palace Hotel
|
33%
|


Opened in July 2006, the Zanzibar Palace has quickly gained a reputation as one of the best boutique hotels in Stone Town. Zanzibar Palace Hotel is independently owned and the Dutch management team pride themselves on great service and personal attention to guests. The ...
Read more about Zanzibar Palace Hotel
Serena Hotel Dar
|
33%
|


Conveniently close to the airport, in the centre of town, the Serena Hotel Dar (previously called the Moevenpick Royal Palm Hotel) is perhaps the city's best large hotel: it's very professional and ideal for short overnight stops. The Serena Hotel Dar has 230 rooms in ...
Read more about Serena Hotel Dar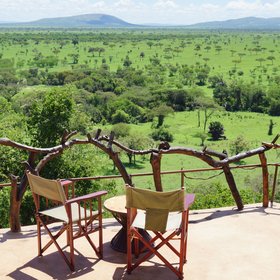 Mbalageti Lodge
|
33%
|


Mbalageti Lodge (also known as Mbalageti Serengeti Tented Camp, or simply Mbalageti Serengeti) stands on Mwamyeni Hill, overlooking the vast Dutwa Plain, in a quiet part of the Western Corridor of the Serengeti National Park. It has uninterrupted views of the Serengeti ...
Read more about Mbalageti Lodge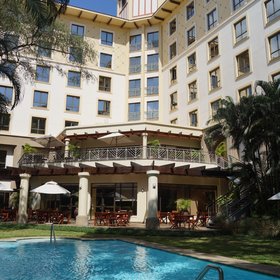 Southern Sun Dar
|
33%
|

The Southern Sun is located in Dar es Salaam's town centre, making it very convenient for those who only have a short stay in the city. With an outdoor pool, restaurant, fitness centre and variety of other facilities, it is a pleasant and good value hotel. Southern Sun ...
Read more about Southern Sun
Gibb's Farm
|
33%
|

Originally built by German settlers in 1929, Gibb's Farm is one of Northern Tanzania's oldest guesthouses. Located half way between Lake Manyara and Ngorongoro Crater, it's surrounded by tropical gardens and has great views over a coffee-plantation. On arrival, guests ...
Read more about Gibbs Farm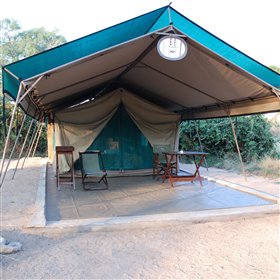 Mdonya Old River Camp
|
33%
|


Set in acacia woodland in the heart of Ruaha National Park, Mdonya Old River Camp was designed with a conscious desire to remain simple, and keep within its surroundings. It makes no apologies for sticking to safari basics – in fact it rather revels in the idea – and this ...
Read more about Mdonya Old River Camp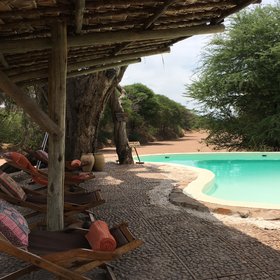 Jongomero Camp
|
33%
|

Stylish and with a slightly colonial edge, Jongomero Camp is similar to its sister camp Siwandu. It has smooth and seamless service and plenty of luxury, but despite this, Jongomero has retained a real sense of wilderness. Located in the far south of Ruaha National Park, ...
Read more about Jongomero Camp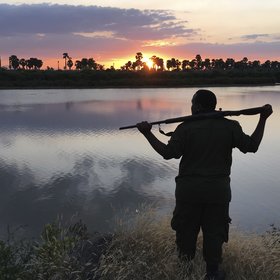 Selous Impala Camp
|
33%
|


Selous Impala Camp is situated on a wooded stretch of the stunning Rufiji River within the Selous Game Reserve. Simply though stylishly designed, it offers varied safaris and combines well with its sister camp in Ruaha National Park, the rather more spartan Mdonya Old River Camp...
Read more about Impala Camp
Siwandu
|
33%
|

Plush and luxurious, Siwandu (formerly known as Selous Safari Camp) is set amid mixed woodland on the shores of Lake Nzerakera, in the central part of the Selous Game Reserve. Lake Nzerakera is located a few miles north of the Rufiji River, connected to the main river by ...
Read more about Siwandu