Trip ideas which can include the Stone Town Discovery Tour
The Stone Town Discovery Tour works better in some itineraries than in others, and below are a list of 6 possible Trip Ideas into which we'd be likely to be able to slot this excursion. Talk to us to create a tailor-made trip for you, and ask us how to include this experience in your trip.
Sort by:
Name


|
Duration


|
Group or individual trip


|
Cost


Cardamom Beach Holiday
|
8 days
|
Individual trip

US$2,759-3,854
Begin your island holiday, relaxing on the pure white beaches of northern Zanzibar or indulging in the variety of water sports on offer at your hotel; then immerse yourself in the hustle and bustle of lively Stone Town and its array of antique shops, museums and ...
More about Cardamom Beach Holiday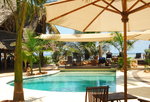 Cinnamon Beach Holiday
|
8 days
|
Individual trip

US$1,141-1,357
For a relaxing getaway, spend 5 nights at the sunny Sunshine Hotel, which has a friendly and relaxed vibe, then enjoy your last 2 nights discovering the exotic sights and smells of Stone Town, based centrally at the intimate and boutique guesthouse; Kholle House.
More about Cinnamon Beach Holiday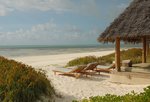 Coconut Beach Holiday
|
7 days
|
Individual trip
US$2,009-3,886
Begin your week-long Zanzibar holiday in Stone Town, meandering through the labyrinth of streets, and rooting out the island's history and culture. Then switch to the Michamvi Peninsula, to relax on the beach or try your hand at kite surfing.
More about Coconut Beach Holiday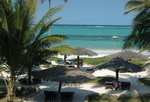 Ginger Beach Holiday
|
8 days
|
Individual trip

US$1,036-1,851
Enjoy Zanzibar on this fabulous island break which incorporates a fun and lively resort with a traditional boutique hotel, both with many of the creature-comforts from home; the resort style Breezes Beach Club has all the amenities of a good hotel and then for ...
More about Ginger Beach Holiday
Mango Beach Holiday
|
9 days
|
Individual trip
US$2,830-4,178
The Mango Beach Holiday offers the draw of two very different locations. You'll spend your first three nights at the classy Emerson Spice in Stone Town, where you can immerse yourself in Zanzibar's fascinating history and culture. You'll then transfer to the more ...
More about Mango Beach Holiday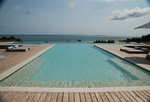 Masala Beach Holiday
|
10 days
|
Individual trip

US$5,285-7,218
Spend 7 nights on Zanzibar's beautiful north western tip in the new and beautiful Kilindi; then head on to Stone Town for some site-seeing and shopping staying at the Serena Inn for 2 nights before taking an early morning flight back to Dar to connect with your ...
More about Masala Beach Holiday
Passion Fruit Beach Holiday
|
9 days
|
Individual trip

US$2,127-3,401
Experience two different islands on this Zanzibar beach holiday. With three nights in Stone Town, you can soak up the history and culture of the island, then fly north to the remote island of Pemba for five days centered on the beach.
More about Passion Fruit Beach Holiday
Pineapple Beach Holiday
|
9 days
|
Individual trip

US$2,381-2,570
Enjoy the best of both worlds by combining two entirely different islands into one holiday. Immerse yourself in the atmosphere and culture of Zanzibar's Stone Town, then fly south to a tranquil beach hideaway on the small tropical island of Mafia.
More about Pineapple Beach Holiday
Saffron Beach Holiday
|
8 days
|
Individual trip
US$9,176-9,356
Spend your holiday on the tropical Mnemba Island, enjoying one of the most private locations in Africa whilst staying at the exclusive and first-rate Mnemba Island Lodge; then take a further 2 nights in the luxurious Park Hyatt, arguably the best hotel in Stone ...
More about Saffron Beach Holiday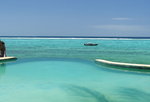 Turmeric Beach Holiday
|
8 days
|
Individual trip
US$1,899-2,831
After your safari, relax on the island of Zanzibar during this nice getaway; spend 5 nights at the excellent Matemwe Lodge, which stands atop a small coral cliff with an isolated beach below, then enjoy a further 2 nights experiencing the fascinating culture of Stone Town.
More about Turmeric Beach Holiday