Useful links featuring Kono Kono Beach Villas

Useful links...
We want you to understand more about Kono Kono Beach Villas. We're not shy to direct you to their own website as we're confident that a trip there with us will cost you the same or less than booking it any other way, even directly. So follow the links below for more information.
Kono Kono is often combined with:
Sort by:
Name


|
% of trips


|
Traveller's rating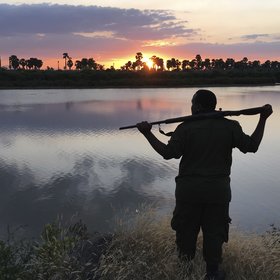 Selous Impala Camp
|
40%
|


Selous Impala Camp is situated on a wooded stretch of the stunning Rufiji River within the Selous Game Reserve. Simply though stylishly designed, it offers varied safaris and combines well with its sister camp in Ruaha National Park, the rather more spartan Mdonya Old River Camp...
Read more about Impala Camp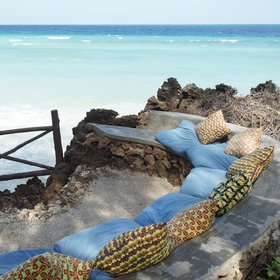 Unguja Lodge
|
20%
|

Unguja Lodge is a small, relaxed and friendly lodge in a lovely spot overlooking the picturesque Menai Bay Conservation area on Zanzibar's south-west coast. While there is coral in the bay, there is no coral reef to act as a barrier, so it's easy to walk out and swim here at low tide...
Read more about Unguja Lodge
Borana
|
20%
|


Borana is an imposing lodge, privately owned by the Dyer family for three generations and set on the ranch of the same name. With a vast swathe of wilderness and few of the usual park rules, Borana treats its guests to an exclusive safari experience and offers a wide array ...
Read more about Borana
Lake Manze Adventure Camp
|
20%
|

Lake Manze Adventure Camp opened in 2007 on a prime location overlooking Lake Manze, which is one of the more northerly of a series of lakes and rivers within a rich alluvial floodplain of the Rufiji River. Set in a grove of borassus, doum and wild date palms, it lies at ...
Read more about Lake Manze Camp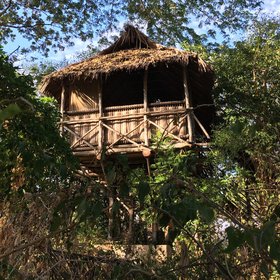 Chole Mjini Lodge
|
20%
|

Chole Mjini is one of the most original small lodges that we know in East Africa. It stands on Chole Island, just off the coast of Mafia Island, which is a peaceful and charming hideaway in an area that sees little tourism.The lodge was built to be environmentally sound, ...
Read more about Chole Mjini Lodge
Sayari Camp
|
20%
|


Sayari Camp (formerly known as Sayari Mara Camp) is a luxurious, permanent camp situated in the far north of Tanzania's Serengeti National Park. The Mara River meanders from east to west through this remote region's undulating bush, which is home to permanent, large populations ...
Read more about Sayari Camp
Kwihala Camp
|
20%
|


Kwihala is a well-established camp in Ruaha National Park, Tanzania. In recent years Kwihala has changed management and its location within the park but its excellent standards have been maintained. Thanks to some investment, the camp has also benefitted from refurbishment...
Read more about Kwihala Camp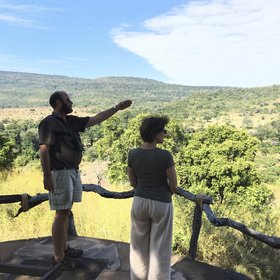 Beho Beho
|
20%
|

Beho Beho has a unique location in the Selous Game Reserve – high on a hill in an area dotted with baobab trees. Indeed, the name Beho Beho means 'breeze', which is apt given its airy location. Its site was first used as early as 1972, and it's not only one of the reserve's ...
Read more about Beho Beho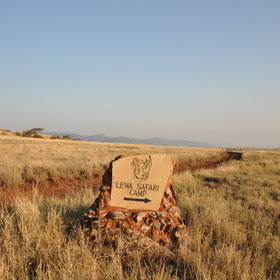 Lewa Safari Camp
|
20%
|


Lewa Safari Camp is one of only four permanent places to stay on the 250km2 Lewa Conservancy, and though it is run by a well-known safari outfit, it is the only one that is owned by the conservancy itself. Profits are all ploughed back into conservation and the surrounding communities...
Read more about Lewa Safari Camp