Useful links featuring Flame Tree Cottages

Useful links...
We want you to understand more about Flame Tree Cottages. We're not shy to direct you to their own website as we're confident that a trip there with us will cost you the same or less than booking it any other way, even directly. So follow the links below for more information.
Flame Tree Cottages homepage
This is the bright, clean, simple site that you'd expect from a bright, clean set of simple bungalows. As last – a website that has the same feel as the lodge itself!
Flame Tree Cottages is often combined with:
Sort by:
Name


|
% of trips


|
Traveller's rating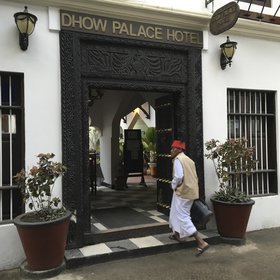 Dhow Palace Hotel
|
33%
|


The Dhow Palace Hotel in Stone Town is a beautiful old building full of Swahili character. Originally, the building belonged to a wealthy Arab from the Omani royal family. It then remained as a private house until nineteen years ago, when it was fully renovated and became a hotel...
Read more about Dhow Palace Hotel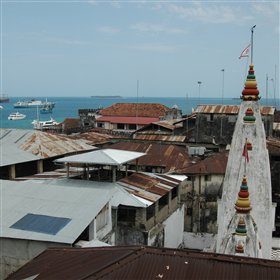 Zanzibar Coffee House
|
33%
|

The small Zanzibar Coffee House Hotel sits above a coffee shop down one of Stone Town's narrow streets. All their coffee comes from the owner's plantation in southern Tanzania. The beans are roasted on site at the hotel, and as a result the entire hotel has a lovely aroma...
Read more about Zanzibar Coffee House
Echo Beach Hotel
|
33%
|


Named after the 1980 hit song by Martha and the Muffins, Echo Beach Hotel opened in 2007 on a lovely stretch of white beach, on Zanzibar's east coast – on the Michamvi Peninsula. It is run by its British owners, Sue and Andrew Page, who previously ran hostelries in the ...
Read more about Echo Beach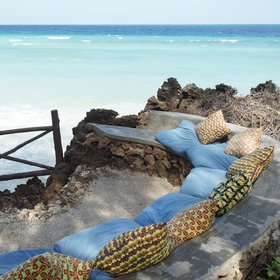 Unguja Lodge
|
33%
|

Unguja Lodge is a small, relaxed and friendly lodge in a lovely spot overlooking the picturesque Menai Bay Conservation area on Zanzibar's south-west coast. While there is coral in the bay, there is no coral reef to act as a barrier, so it's easy to walk out and swim here at low tide...
Read more about Unguja Lodge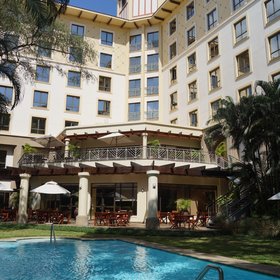 Southern Sun Dar
|
33%
|

The Southern Sun is located in Dar es Salaam's town centre, making it very convenient for those who only have a short stay in the city. With an outdoor pool, restaurant, fitness centre and variety of other facilities, it is a pleasant and good value hotel. Southern Sun ...
Read more about Southern Sun
Lake Manze Adventure Camp
|
33%
|

Lake Manze Adventure Camp opened in 2007 on a prime location overlooking Lake Manze, which is one of the more northerly of a series of lakes and rivers within a rich alluvial floodplain of the Rufiji River. Set in a grove of borassus, doum and wild date palms, it lies at ...
Read more about Lake Manze Camp
Kwihala Camp
|
33%
|


Kwihala is an excellent camp in Ruaha National Park that was first opened in 2006. Kwihala was taken over by new management in 2015 and we are delighted to say that it has only gone from strength to strength since it changed hands. Kwihala's excellent standards have been ...
Read more about Kwihala Camp