Useful links featuring The Residence Zanzibar

Useful links...
We want you to understand more about The Residence Zanzibar. We're not shy to direct you to their own website as we're confident that a trip there with us will cost you the same or less than booking it any other way, even directly. So follow the links below for more information.
The Residence is often combined with:
Sort by:
Name


|
% of trips


|
Traveller's rating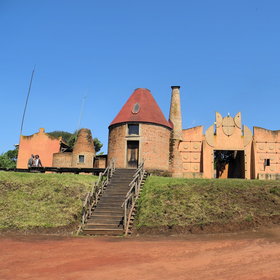 Ngorongoro Crater Lodge
|
100%
|


Occupying a spectacular spot right on the rim of the Crater, Ngorongoro Crater Lodge is undoubtedly one of the most opulent lodges in Tanzania. Combining architectural hints of traditional Maasai homesteads with interior styles borrowed from European stately homes, the ...
Read more about Crater Lodge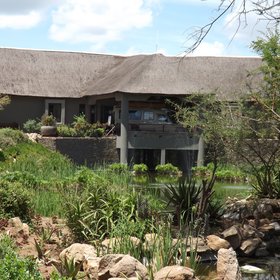 Four Seasons Safari Lodge Serengeti
|
100%
|


The very large, luxury Four Seasons Safari Lodge Serengeti is located in the centre of the Serengeti National Park, backing onto an extensive low kopje and with a waterhole adjacent to the lodge. It lies 25km north of the productive wildlife area around Seronera, which ...
Read more about Four Seasons Serengeti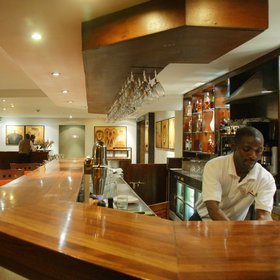 Ole-Sereni
|
50%
|


Opened in 2009, the Ole-Sereni is a convenient hotel for Nairobi's airports. The building, which formerly housed the US Embassy, borders the north side of Nairobi National Park, and has a first-floor terrace giving direct views across the savannah. Arrival at Ole-Sereni ...
Read more about Ole-Sereni
Oliver's Camp
|
50%
|


In the quiet south-east of Tarangire National Park, beside Silale and Lormakau marshes, Oliver's Camp is a lovely tented camp set on a low, sandy ridge. Open from June until the end of March, it is particularly good for wildlife in the height of the dry season, when the ...
Read more about Oliver's Camp
Sayari Camp
|
50%
|


Sayari Camp (formerly known as Sayari Mara Camp) is a luxurious, permanent camp situated in the far north of Tanzania's Serengeti National Park. The Mara River meanders from east to west through this remote region's undulating bush, which is home to permanent, large populations ...
Read more about Sayari Camp
Hemingways Nairobi
|
50%
|


Opened in 2013, in the green suburb of Karen in southwest Nairobi, Hemingways Nairobi has the feel of a country house retreat, complete with a butler for each room, and has quickly established itself as one of the capital's best luxury hotels. Hemingways Nairobi is part ...
Read more about Hemingways Nairobi