Useful links featuring Emerson on Hurumzi

Download a PDF...
To read what we say in our brochure, click on the link to download the brochure section including Emerson on Hurumzi. To save a copy onto your computer, right-click on the link and select 'Save Target as...'.
Useful links...
We want you to understand more about Emerson on Hurumzi. We're not shy to direct you to their own website as we're confident that a trip there with us will cost you the same or less than booking it any other way, even directly. So follow the links below for more information.
The new homepage of 236
We'd recommend that you look through the different room descriptions on this site - and advise us of your preferences before you call us to.
Emerson on Hurumzi is often combined with:
Sort by:
Name


|
% of trips


|
Traveller's rating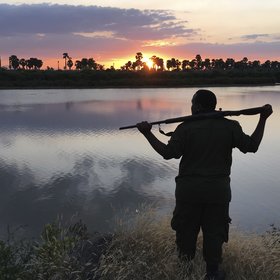 Selous Impala Camp
|
50%
|


Selous Impala Camp is situated on a wooded stretch of the stunning Rufiji River within the Selous Game Reserve. Simply though stylishly designed, it offers varied safaris and combines well with its sister camp in Ruaha National Park, the rather more spartan Mdonya Old River Camp...
Read more about Impala Camp
Matemwe Beach Village
|
25%
|


Set amid coastal scrub and coconuts Matemwe Beach Village is on a palm-fringed, white sandy beach, on the north-east coast of Zanzibar. At the north end of the beach is Matemwe Lodge. The Mnemba atoll, which has some of the best diving in East Africa, is a short boat ride ...
Read more about Matemwe Beach Village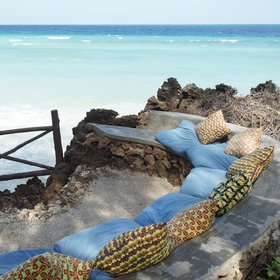 Unguja Lodge
|
25%
|

Unguja Lodge is a small, relaxed and friendly lodge in a lovely spot overlooking the picturesque Menai Bay Conservation area on Zanzibar's south-west coast. While there is coral in the bay, there is no coral reef to act as a barrier, so it's easy to walk out and swim here at low tide...
Read more about Unguja Lodge
Kikadini Villas
|
25%
|


***After a recent visit here in February 2012 we found the atmosphere and general feel at Kikadini to be a little un-easy. Since then we have not been able to get in touch with them and believe the lodge to have closed down. Please ask us for more information if you're ...
Read more about Kikadini Villas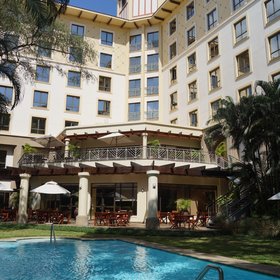 Southern Sun Dar
|
25%
|

The Southern Sun is located in Dar es Salaam's town centre, making it very convenient for those who only have a short stay in the city. With an outdoor pool, restaurant, fitness centre and variety of other facilities, it is a pleasant and good value hotel. Southern Sun ...
Read more about Southern Sun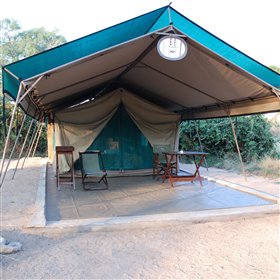 Mdonya Old River Camp
|
25%
|


Set in acacia woodland in the heart of Ruaha National Park, Mdonya Old River Camp was designed with a conscious desire to remain simple, and keep within its surroundings. It makes no apologies for sticking to safari basics – in fact it rather revels in the idea – and this ...
Read more about Mdonya Old River Camp
Lake Manze Adventure Camp
|
25%
|

Lake Manze Adventure Camp opened in 2007 on a prime location overlooking Lake Manze, which is one of the more northerly of a series of lakes and rivers within a rich alluvial floodplain of the Rufiji River. Set in a grove of borassus, doum and wild date palms, it lies at ...
Read more about Lake Manze Camp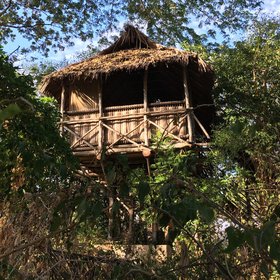 Chole Mjini Lodge
|
25%
|

Chole Mjini is one of the most original small lodges that we know in East Africa. It stands on Chole Island, just off the coast of Mafia Island, which is a peaceful and charming hideaway in an area that sees little tourism.The lodge was built to be environmentally sound, ...
Read more about Chole Mjini Lodge
Ras Kutani
|
25%
|


Ras Kutani is situated on a quiet stretch of white beach south of Dar es Salaam, tucked in amongst lush tropical vegetation on a wild stretch of coastline. To get there you'll be rowed across the calm waters of a lagoon. Rustic yet stylish, it aims to have the feel of a ...
Read more about Ras Kutani