Useful links featuring Camelthorn

Download a PDF...
To read what we say in our brochure, click on the link to download the brochure section including Camelthorn. To save a copy onto your computer, right-click on the link and select 'Save Target as...'.
Camelthorn is often combined with:
Sort by:
Name


|
% of trips


|
Traveller's rating


Amalinda
|
50%
|


The owner-run Camp Amalinda sits in a 300-acre (1.2km2) private concession of the Matobo Hills National Park. In a spectacular setting amongst the ancient boulders of the hills, it's a comfortable lodge with buildings that have been cleverly designed into the rocks – lending ...
Read more about Amalinda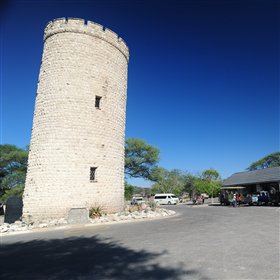 Okaukuejo Camp
|
50%
|

Okaukuejo Camp (formerly known as Okakwiju), meaning a woman who bore a child each year, stands at the western end of the famous Etosha Pan, about a half-hour drive from the Andersson Gate, the southern entrance into Etosha National Park. Although a larger camp than most ...
Read more about Okaukuejo Camp
Khulu Ivory Lodge
|
25%
|


Khulu Ivory Lodge is a small and relatively simple bushcamp, without being rustic. A less expensive option to some of Hwange's camps, it is situated in the Sikumi Forest Reserve adjacent to Hwange National Park. The camp overlooks a waterhole, which in the dry season is ...
Read more about Khulu Ivory Lodge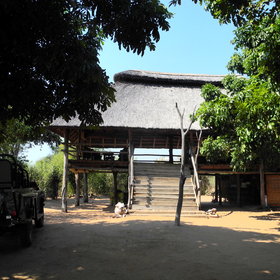 Rhino Safari Camp
|
25%
|


Rhino Safari Camp is a simple, very rustic camp run by owner Jenny Nobes. It's set in Matusadona National Park on Rhino Island (known locally as Elephant Point), on the shores of Lake Kariba. When water levels are low, the island is linked to the mainland via a narrow land ...
Read more about Rhino Safari Camp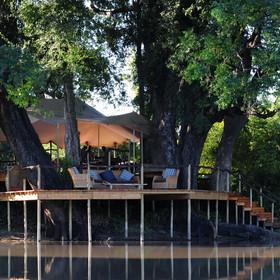 Kanga Bush Camp
|
25%
|


Located in one of the most remote parts of Mana Pools National Park, Kanga Bush Camp (often called simply 'Kanga Camp') lies on the isolated Kanga Pan, which is near the Ruckomechi River, about 15km (as the eagle flies) away from the Zambezi. It is the newest camp in the ...
Read more about Kanga Bush Camp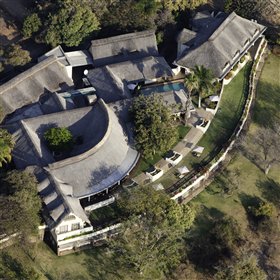 Ilala Lodge
|
25%
|

In a convenient location just 10 minutes' walk from the Victoria Falls themselves and even closer to the centre of Victoria Falls town, Ilala Lodge offers good quality, affordable rooms furnished in a comfortable and fairly timeless style. The accommodation at Ilala is ...
Read more about Ilala Lodge
Vundu Camp
|
25%
|

Vundu is a small camp with a long-standing reputation. It sits on the banks of the Zambezi River in the heart of Zimbabwe's Mana Pools National Park, shaded by a grove of ebony and tamarind trees. An owner-run property, it focuses on offering a variety of activities in ...
Read more about Vundu Camp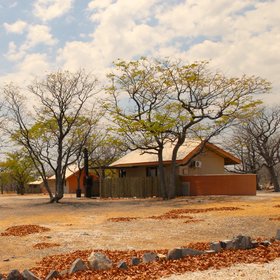 Halali Camp
|
25%
|


Strategically located alongside the middle of Etosha Pan in Etosha National Park, Halali is one of five government-run camps and lodges inside the park. It stands beside one of the very few hills in Etosha, with its own floodlit waterhole, and is the smallest and quietest ...
Read more about Halali Camp
Villa Violet
|
25%
|

Villa Violet is a small guesthouse run by helpful owners, Ben and Heidi Dassac. Situated in the suburb of Klein Windhoek, just a five-minute drive from the city's central business district, it's a convenient and comfortable base for an overnight stay in Windhoek at the ...
Read more about Villa Violet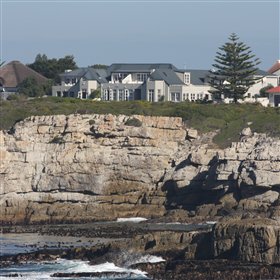 Ocean Eleven
|
25%
|

Ocean Eleven – occasionally written as 'Ocean 11' – is set on the cliffs overlooking Walker Bay, in a quiet residential area of the small coastal town of Hermanus. It's a comfortable guesthouse in Cape Cod style with stunning views and a good chance to watch whales (from ...
Read more about Ocean Eleven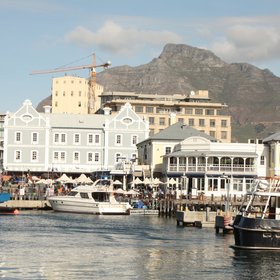 Victoria & Alfred Hotel
|
25%
|


The Victoria & Alfred Hotel is set in the heart of Cape Town's Victoria & Alfred Waterfront. It's just minutes away from the bustling city centre with many shops and restaurants, and only a short drive from some of the country's most stunning beaches. It was built in 1904 ...
Read more about Victoria & Alfred Hotel