Useful links featuring Khulu Bush Camp
Useful links...
We want you to understand more about Khulu Bush Camp. We're not shy to direct you to their own website as we're confident that a trip there with us will cost you the same or less than booking it any other way, even directly. So follow the links below for more information.
Khulu Ivory Lodge website
Not nearly as informative as the Expert Africa website, but notes regular tweets from the bush and offers a quick link to Khulu Ivory's sister-properties.
Khulu Bush Camp in the media
We often arrange African trips for top journalists and a few of the resultant articles are online. Pieces written about Khulu Bush Camp include:
See our articles page for more pieces about our trips and safaris
Khulu Bush Camp is often combined with:
Sort by:
Name


|
% of trips


|
Traveller's rating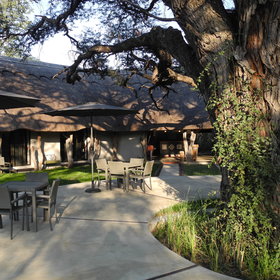 Camelthorn
|
25%
|


Hidden in a forest of mature camelthorn trees, which soon gives way to open plains and a network of waterholes, Camelthorn Lodge is well situated for game viewing. It is set in a private concession outside the extreme south-east corner of Zimbabwe's Hwange National Park, ...
Read more about Camelthorn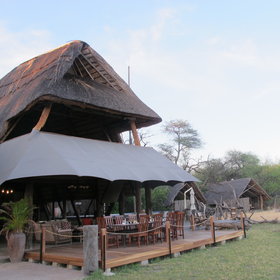 The Hide
|
25%
|


Independent and owner run, The Hide sits in a 5km2 private concession within a north-eastern annexe of Zimbabwe's Hwange National Park. Expert Africa has been sending travellers here since the mid-1990s, and recent investments have ensured that this old favourite remains ...
Read more about The Hide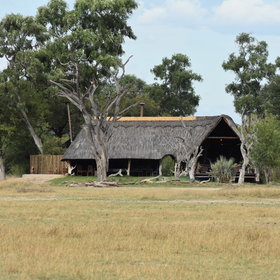 Bomani Tented Lodge
|
25%
|


Opened in 2013, Bomani Tented Lodge is one of a number of lodges just outside Zimbabwe's Hwange National Park. From its remote location close to the quiet south-eastern corner of the park, the lodge offers exclusive game viewing within its own private concession, as well ...
Read more about Bomani Tented Lodge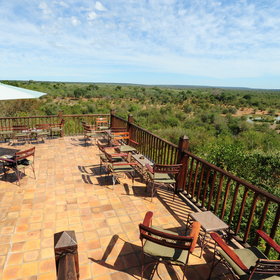 Victoria Falls Safari Lodge
|
25%
|


High up on a plateau bordering the Zambezi National Park, the relaxed Victoria Falls Safari Lodge offers a comfortable and relatively tranquil place to stay for visitors to Victoria Falls in Zimbabwe. An imposing wood-and-thatch building, it has spectacular views over the ...
Read more about Victoria Falls Lodge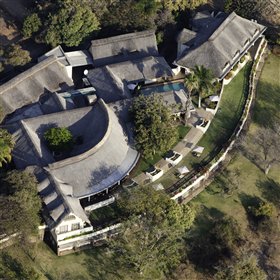 Ilala Lodge
|
25%
|

In a convenient location just ten minutes' walk from the Zimbabwe side of the famous Victoria Falls, and even closer to the centre of Victoria Falls town, Ilala Lodge offers good-quality, affordable accommodation furnished in a comfortable colonial style. When we last ...
Read more about Ilala Lodge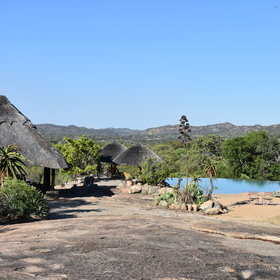 Amalinda Lodge
|
25%
|


Set in a 1.2km2 (300-acre) private concession within Zimbabwe's Matobo Hills National Park, Amalinda Lodge occupies a truly spectacular location. The lodge, formerly Camp Amalinda, is comfortable and owner run, with authentic, cleverly designed rooms built amongst ancient ...
Read more about Amalinda Lodge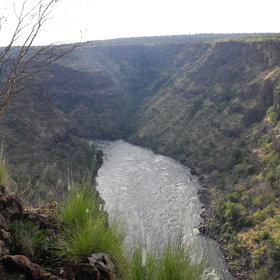 Gorges Lodge
|
25%
|


About 30km from the Victoria Falls, Gorges Lodge is perched above the Batoka Gorge with fantastic views of the Zambezi River as it flows by 200m below. The lodge is set amongst lush, indigenous gardens, offering a real sanctuary away from the hustle and bustle of town life ...
Read more about Gorges Lodge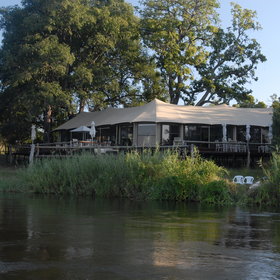 Zambezi Sands
|
25%
|


Situated in a remote area beside the upper section of the Zambezi River, Zambezi Sands is a small tented safari camp about an hour-and-a-half drive from Victoria Falls Town. The property is based in a wilderness area in Zambezi National Park, so in addition to the traditional ...
Read more about Zambezi Sands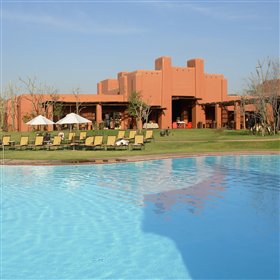 Avani Victoria Falls
|
25%
|

Opened in 2001, the 3-star Avani Victoria Falls Resort (formerly known as the Zambezi Sun) is a sprawling resort hotel with an informal atmosphere, and a colourful, fun design throughout. The closest hotel to the Victoria Falls, it's really all about the location as you're ...
Read more about Avani Victoria Falls