Useful links featuring Linkwasha Camp
Linkwasha Camp in the media
We often arrange African trips for top journalists and a few of the resultant articles are online. Pieces written about Linkwasha Camp include:
See our articles page for more pieces about our trips and safaris
Linkwasha Camp is often combined with:
Sort by:
Name


|
% of trips


|
Traveller's rating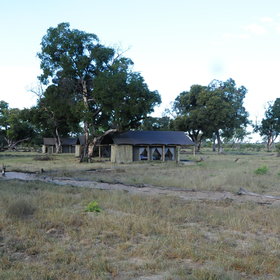 Davison's Camp
|
25%
|


Spread out in the intermittent shade of African rosewood (Guibourtia coleosperma) trees, Davison's Camp lies in the private Linkwasha Concession, south-east of Zimbabwe's Hwange National Park. It overlooks an open plain, whose permanent waterhole is popular with elephants ...
Read more about Davison's Camp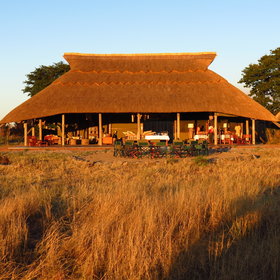 Camp Hwange
|
25%
|


In the north-west of Hwange National Park, where the Kalahari's flat plains start to transition into rugged hills, you'll find Camp Hwange. The camp is owned by David Carson, a top Zimbabwean professional guide, and managed by fellow guide Julian Brookstein and his wife, Ashleigh...
Read more about Camp Hwange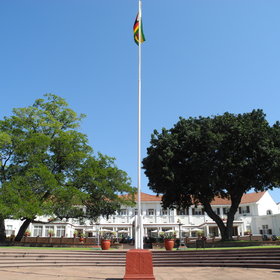 Victoria Falls Hotel
|
25%
|

Oozing Edwardian style, the Victoria Falls Hotel is the most famous address in town – with a name to rival Raffles in Singapore or The Ritz in London. When it was opened in 1904, to house engineers constructing Cecil Rhodes' railway, the elegant hotel clearly had first ...
Read more about Victoria Falls Hotel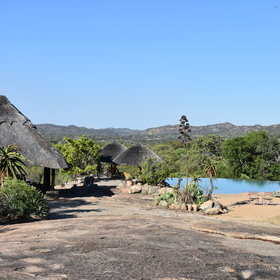 Amalinda Lodge
|
25%
|


Set in a 1.2km2 (300-acre) private concession within Zimbabwe's Matobo Hills National Park, Amalinda Lodge occupies a truly spectacular location. The lodge, formerly Camp Amalinda, is comfortable and owner run, with authentic, cleverly designed rooms built amongst ancient ...
Read more about Amalinda Lodge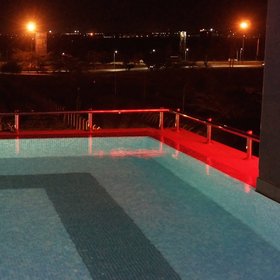 Crowne Plaza Nairobi Airport
|
25%
|


The Crowne Plaza Nairobi Airport (not to be confused with the Crowne Plaza Nairobi, in the centre of the city), initially opened in 2017 as the Lazizi Premiere. The Lazizi was the first hotel to be located at Nairobi International Airport. Very conveniently located, inside ...
Read more about Crowne Plaza Nbi Apt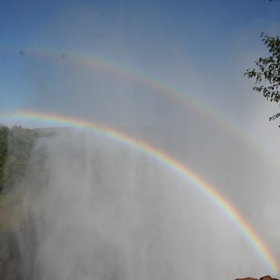 Tongabezi
|
25%
|


Set on the steep banks of the Zambezi River, about 18km upstream from the Victoria Falls, Tongabezi has long been one of the region's most romantic – and exclusive – hideaways. It was founded in 1990, many years before most of Africa's safari lodges, and from the beginning ...
Read more about Tongabezi
Virunga Lodge
|
25%
|

About a 50 minute drive from the headquarters of Rwanda's Volcanoes National Park, Virunga Lodge certainly has one of the most spectacular locations of any camp in Africa – high on a ridge overlooking the twin lakes of Lake Burera and Lake Ruhondo. The lodge has ten spacious ...
Read more about Virunga Lodge