Useful links featuring Stimela Star
Stimela Star in the media
We often arrange African trips for top journalists and a few of the resultant articles are online. Pieces written about Stimela Star include:
See our articles page for more pieces about our trips and safaris
Stimela Star is often combined with:
Sort by:
Name


|
% of trips


|
Traveller's rating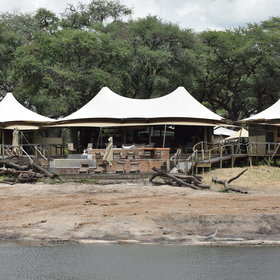 Somalisa Camp
|
100%
|

Set beneath a grove of acacia trees in a private concession on the eastern side of Zimbabwe's Hwange National Park, Somalisa Camp underwent a complete rebuild in 2015. Gone is the simple, rustic property, to be replaced by a smart new set up with a much more luxurious style...
Read more about Somalisa Camp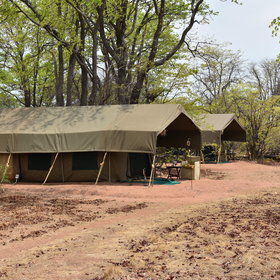 Hwange Bush Camp
|
100%
|


The successor to Hwange Mobile Camp, the semi-permanent Hwange Bush Camp, is tucked away in the remote northern region of Hwange National Park. It's a more rugged environment than the Kalahari sandveld that dominates the rest of the park, with some great wildlife, and the ...
Read more about Hwange Bush Camp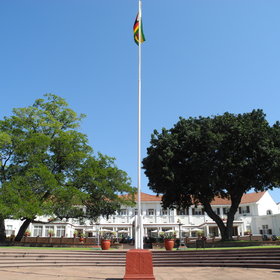 Victoria Falls Hotel
|
100%
|

The elegant Victoria Falls Hotel is located within walking distance of the Victoria Falls, with views over the famous Victoria Falls Bridge spanning the Batoka Gorge. Built in 1904 to house engineers and associates working on the construction of the railway, the hotel is ...
Read more about Victoria Falls Hotel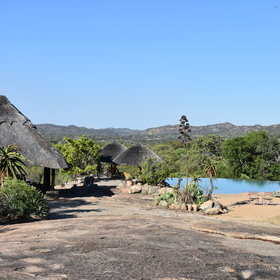 Amalinda Lodge
|
100%
|


Set in a 1.2km2 (300-acre) private concession within Zimbabwe's Matobo Hills National Park, Amalinda Lodge occupies a truly spectacular location. The lodge, formerly Camp Amalinda, is comfortable and owner run, with authentic, cleverly designed rooms built amongst ancient ...
Read more about Amalinda Lodge