John's Camp is often combined with:
Sort by:
Name


|
% of trips


|
Traveller's rating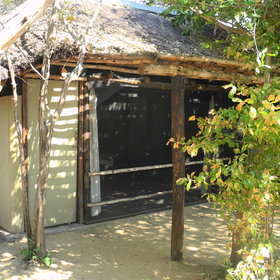 Vundu Camp
|
33%
|

Vundu is a small camp with a long-standing reputation. It sits in a private concession on the banks of the Zambezi River, in the heart of Zimbabwe's Mana Pools National Park, shaded by a grove of ebony and tamarind trees. An owner-run property, it focuses on offering a ...
Read more about Vundu Camp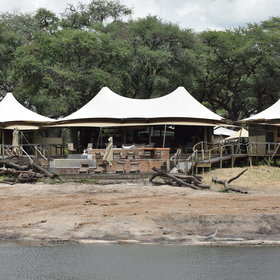 Somalisa Camp
|
33%
|

Set beneath a grove of acacia trees in a private concession on the eastern side of Zimbabwe's Hwange National Park, Somalisa Camp underwent a complete rebuild in 2015. Gone is the simple, rustic property, to be replaced by a smart new set up with a much more luxurious style...
Read more about Somalisa Camp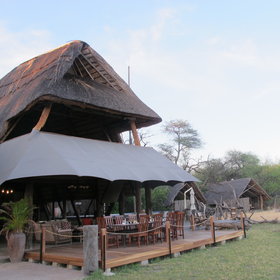 The Hide
|
33%
|


Independent and owner run, The Hide sits in a 5km2 private concession within a north-eastern annexe of Zimbabwe's Hwange National Park. Expert Africa has been sending travellers here since the mid-1990s, and recent investments have ensured that this old favourite remains ...
Read more about The Hide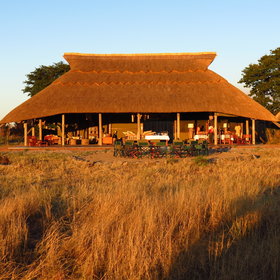 Camp Hwange
|
33%
|


In the north-west of Hwange National Park, where the Kalahari's flat plains start to transition into rugged hills, you'll find Camp Hwange. The camp is owned by David Carson, a top Zimbabwean professional guide, and managed by fellow guide Julian Brookstein and his wife, Ashleigh...
Read more about Camp Hwange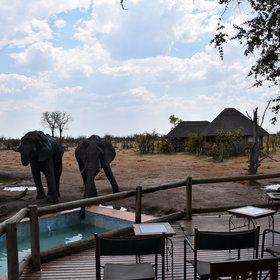 Nehimba Lodge
|
33%
|


Set within mopane woodland overlooking a large waterhole, Nehimba Lodge occupies a private concession to the north-west of Zimbabwe's Hwange National Park. From here, you can explore this isolated area with a guide, either by vehicle or on foot. Originally privately owned ...
Read more about Nehimba Lodge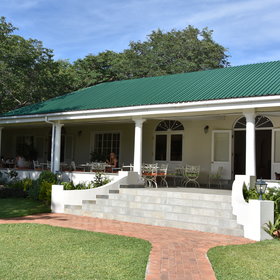 Batonka Guest Lodge
|
33%
|


Tucked away in a quiet, leafy suburb of Victoria Falls Town, Batonka Guest Lodge is just 2.2km away from the eponymous waterfall, and a 20-minute drive from the airport. Although its location isn't quite as convenient for the Falls and town as many other options in the ...
Read more about Batonka Guest Lodge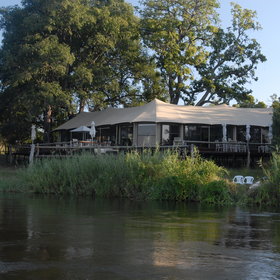 Zambezi Sands
|
33%
|


Situated in a remote area beside the upper section of the Zambezi River, Zambezi Sands is a small tented safari camp about an hour-and-a-half drive from Victoria Falls Town. The property is based in a wilderness area in Zambezi National Park, so in addition to the traditional ...
Read more about Zambezi Sands
Virunga Lodge
|
33%
|

About an hour's drive from the headquarters of Rwanda's Volcanoes National Park, Virunga Lodge is currently one of the area's top lodges. It certainly has one of the most spectacular locations of any camp in Africa – high on a ridge overlooking the twin lakes of Lake Burera ...
Read more about Virunga Lodge