Useful links featuring Mana Pools Canoe Trail

Mana Canoe Trail is often combined with:
Sort by:
Name


|
% of trips


|
Traveller's rating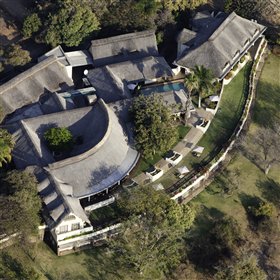 Ilala Lodge
|
100%
|

In a convenient location just ten minutes' walk from the Zimbabwe side of the famous Victoria Falls, and even closer to the centre of Victoria Falls town, Ilala Lodge offers good-quality, affordable accommodation furnished in a comfortable colonial style. When we last ...
Read more about Ilala Lodge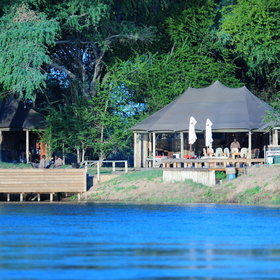 Ruckomechi Camp
|
50%
|


Refurbished in 2016, the smart Ruckomechi Camp spans nearly a kilometre of riverfront in a private concession just beside the north-west corner of Mana Pools National Park, where the vast Zambezi River flows against a backdrop of the Zambezi escarpment. This scenic location, ...
Read more about Ruckomechi Camp
Vundu Camp
|
50%
|

Vundu is a small camp with a long-standing reputation. It sits on the banks of the Zambezi River in the heart of Zimbabwe's Mana Pools National Park, shaded by a grove of ebony and tamarind trees. An owner-run property, it focuses on offering a variety of activities in ...
Read more about Vundu Camp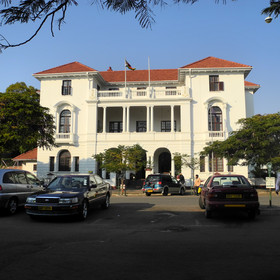 Bulawayo Club
|
50%
|


The centrally located Bulawayo Club dates back to 1935. It's a beautiful old colonial building and the architecture and history make this one of the most famous institutions in Zimbabwe. The Bulawayo Club was tastefully converted into a hotel in 2009 by the same team ...
Read more about Bulawayo Club
Amalinda
|
50%
|


The owner-run Camp Amalinda sits in a 300-acre (1.2km2) private concession of the Matobo Hills National Park. In a spectacular setting amongst the ancient boulders of the hills, it's a comfortable lodge with buildings that have been cleverly designed into the rocks – lending ...
Read more about Amalinda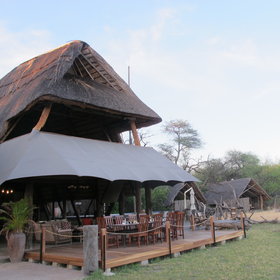 The Hide
|
50%
|


The Hide is a mid-size camp, located in a small concession within a northeastern annex of Hwange National Park. Independent and owner run, it benefits from both the camp's popular waterhole and very high game densities in the area. Expert Africa has been sending travellers ...
Read more about The Hide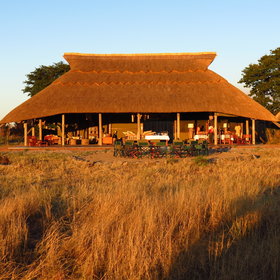 Camp Hwange
|
50%
|


Camp Hwange is located in the north-west of Hwange National Park, a quiet area with few properties and where the Kalahari's flat plains start to transition into rugged hills. Owned by ZimPro guide David Carson and managed by ZimPro guide Julian Brookstein and his wife, ...
Read more about Camp Hwange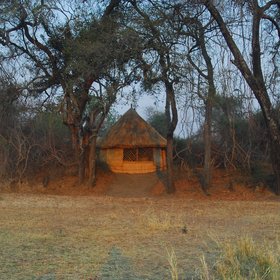 Crocodile Bushcamp
|
50%
|


The tiny and stylishly rustic Crocodile Bushcamp – also known as Crocodile River Camp – is one half of a pair of bushcamps, known as Chikoko Trails Camps, that occupy a remote walking-only section of Zambia's South Luangwa National Park. Made of reed and thatch, and rebuilt ...
Read more about Crocodile Bushcamp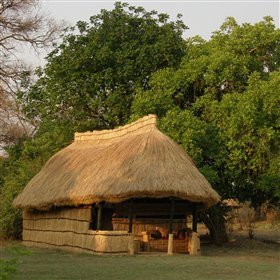 Tafika
|
50%
|

Home to John and Carol Coppinger, the founders of Remote Africa Safaris, Tafika is a small and apparently fairly rustic camp on the banks of the Luangwa River, in Zambia's South Luangwa National Park. Its location on the northern side of the beautiful Nsefu Sector makes ...
Read more about Tafika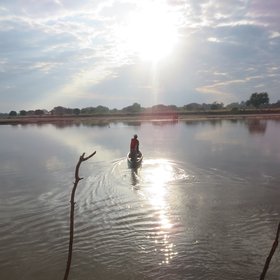 Chikoko Tree Camp
|
50%
|


Chikoko Tree Camp is an exceptionally small, intimate and rustic bushcamp that overlooks the seasonal Chikoko River – a scenic, winding channel lined by shady ebony trees. It is set in a remote area of Zambia's South Luangwa National Park that is exclusive to walking safaris; ...
Read more about Chikoko Tree Camp