Nyamatusi Camp is often combined with:
Sort by:
Name


|
% of trips


|
Traveller's rating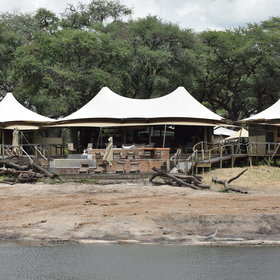 Somalisa Camp
|
50%
|

Set beneath a grove of acacia trees in a private concession on the eastern side of Zimbabwe's Hwange National Park, Somalisa Camp underwent a complete rebuild in 2015. Gone is the simple, rustic property, to be replaced by a smart new set up with a much more luxurious style...
Read more about Somalisa Camp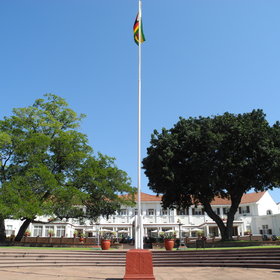 Victoria Falls Hotel
|
50%
|

Oozing Edwardian style, the Victoria Falls Hotel is the most famous address in town – with a name to rival Raffles in Singapore or The Ritz in London. When it was opened in 1904, to house engineers constructing Cecil Rhodes' railway, the elegant hotel clearly had first ...
Read more about Victoria Falls Hotel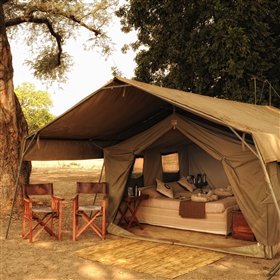 Zambezi Expeditions
|
25%
|

Zambezi Expeditions (formerly known as Zambezi Lifestyles) offers simple accommodation in Mana Pools National Park. The camp is an unusual cross between a mobile camp and a permanent lodge, being set up at the beginning of each safari season in one of the national park's ...
Read more about Zambezi Expeditions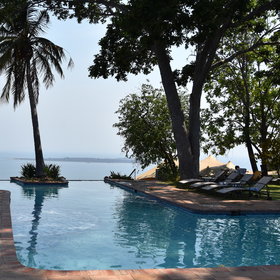 Bumi Hills Safari Lodge
|
25%
|


Set on top of a high hill with views that stretch out across the Zambezi Escarpment in one direction and the vast expanse of Lake Kariba in the other, Bumi Hills Safari Lodge has been around, in one form or another, for many years. Extensive renovations in 2009 and a more ...
Read more about Bumi Hills Safari Lodge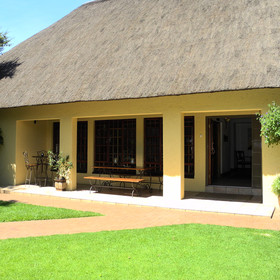 The Safari Club SA
|
25%
|


The Safari Club SA is in the suburb of Kempton Park, a short 5-minute (and complimentary) transfer from Johannesburg's OR Tambo International Airport. It always aimed to be a good-value, three-star guesthouse, offering a refreshing change to the larger hotels typically ...
Read more about Safari Club SA
Royal Livingstone Hotel
|
25%
|


Opened in 2001, the five-star Royal Livingstone Hotel sits amongst landscaped gardens on the banks of the Zambezi River. Despite being a modern build, the hotel has an old-world, colonial style to it. Its location, with the Victoria Falls just 15 minutes' walk away, is ...
Read more about Royal Livingstone Hotel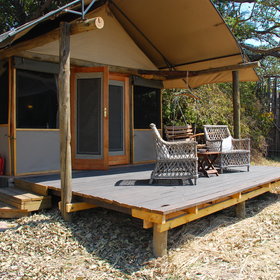 Busanga Bushcamp
|
25%
|


On the north-west side of the Busanga Plains, Busanga Bushcamp lies hidden in a small tree island of giant sycamore fig trees and wild date palms. Though not as grand as its sister camp, Shumba, this is a first-class little bushcamp with a very rustic approach. Busanga ...
Read more about Busanga Bushcamp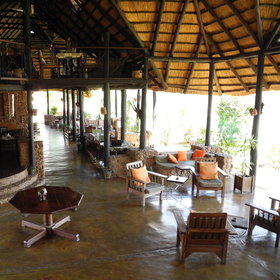 Stanley Safari Lodge
|
25%
|


Bordering the Mosi-oa-Tunya National Park near Livingstone, about 3km as the crow flies from the Victoria Falls, Stanley Safari Lodge offers a peaceful base from which to explore the area. Unlike most other lodges we feature in Livingstone, it is set on a hill overlooking ...
Read more about Stanley Safari Lodge
Musekese Camp
|
25%
|


Previously, Musekese Camp was a simple bush camp located on the edge of a floodplain near to the Kafue River. After significant renovations in 2016, the camp shifted to an area of the Kafue National Park the owners call 'Eden', situated in an area of mature riverine trees ...
Read more about Musekese Camp
Kafunta River Lodge
|
25%
|


The well-established Kafunta River Lodge lies just outside the South Luangwa National Park, beside a large floodplain and watering hole, with the Luangwa River beyond. It's about 9km from the main road that stretches from Mfuwe Airport to the main bridge into South Luangwa ...
Read more about Kafunta River Lodge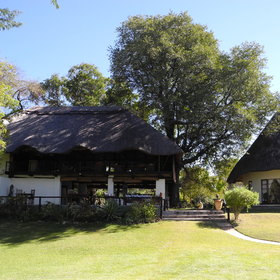 Waterberry Zambezi Lodge
|
25%
|

The small, congenial and family-friendly Waterberry Zambezi Lodge, which is usually known simply as 'Waterberry Lodge', is set on 750m of Zambezi riverfront, a 45-minute drive upstream from the Victoria Falls. It's close enough to visit the Falls easily, but far enough ...
Read more about Waterberry Lodge