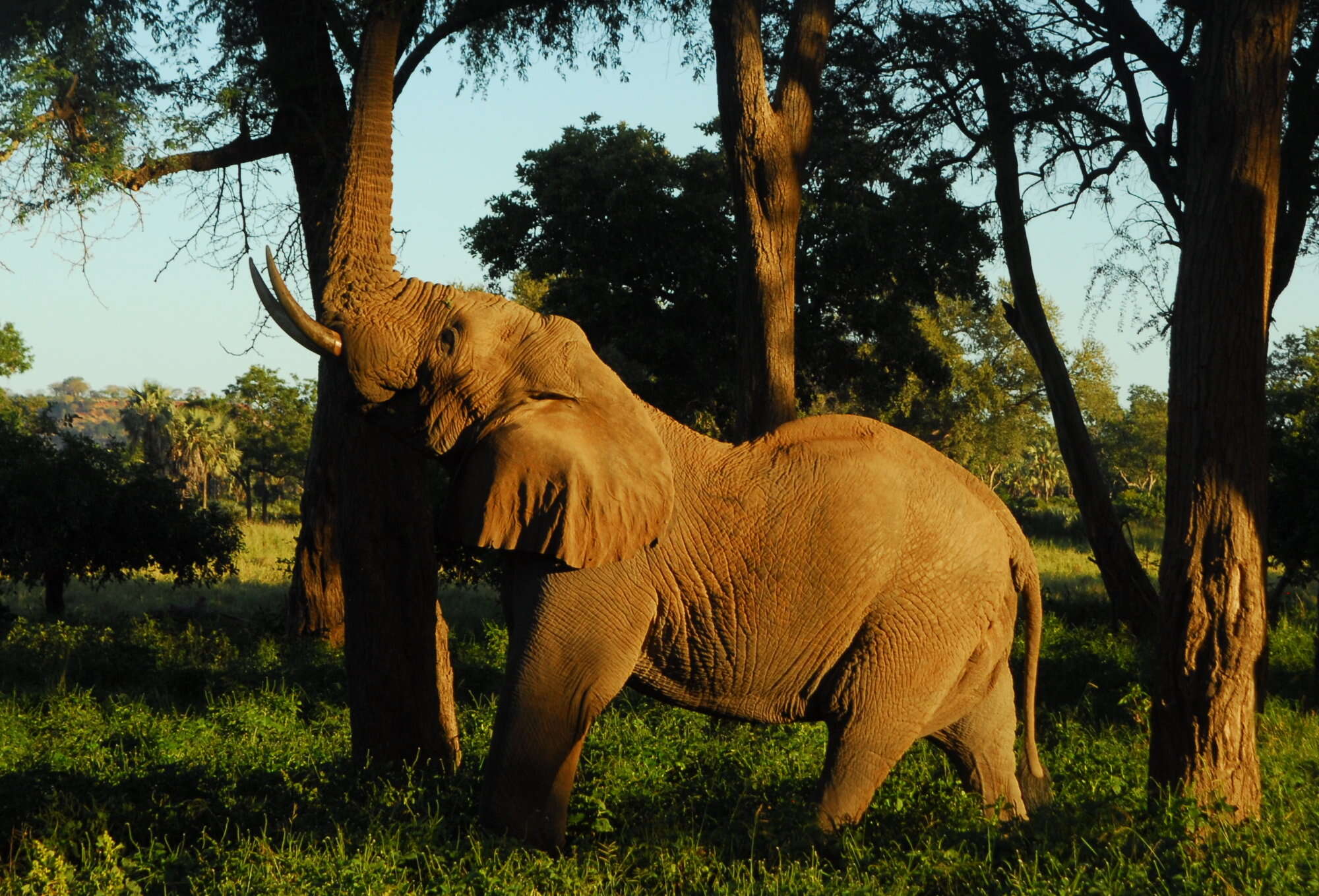 Chilo Gorge Safari: In full
This Safari spends 5 nights at Chilo Gorge Safari Lodge, on the edge of the still very remote and under-visited Gonarezhou National Park. Perched high on a cliff overlooking the Save River, Chilo Gorge Safari Lodge will be your base for the duration of this safari. Activities include game drives and walks in the national park, as well as visits to the local village. There's a nature walk around the lodge, and your guides will be only too happy to take you on a stroll to the nearby (about 3km) Chivilila Falls. The lodge also has its own community centre where you'll be able to learn all about the local Shangaan culture.

For those looking to mix things up a little during your stay at Chilo Gorge, there's also the opportunity to join a 'Chilojo Adventurer' fly-camping trip. This is a 2-night 'mobile camping' excursion, deep into the heart of Gonarezhou National Park. The landscapes of Gonarezhou are diverse, perhaps the most striking feature is the Chilojo Cliffs. About 5 hours' drive from camp, these huge sandstone masses are particularly impressive at sunrise and sunset and the view from high on top is immense. Fly-camping allows you to explore these features and much, much more in greater detail. It also gives you the chance to experience a very remote and wild area of southern Zimbabwe, in a very comfortable but very authentic manner. Regardless of whether you spend all five nights at the lodge, or decide to try a spot of fly-camping, you'll be accompanied on all activities and drives by some really top guides.
Include:
---
Days 1-5
5 nights at Chilo Gorge Safari Lodge (full board & activities) | Gonarezhou National Park, Zimbabwe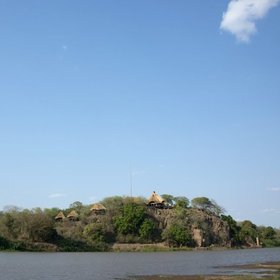 On arrival in Harare you'll be met by your pilot at Harare International Airport for the light aircraft transfer, of about an hour and a half, south to Mahenye Airstrip – about 10 minutes drive from your base for the next 5 nights, Chiloe Gorge Safari Lodge. The boundary of Gonarezhou National Park is the Save River, which your luxurious and spacious chalet overlooks. The variety of activities on offer here will keep you well entertained for the duration of your stay. Take a drive and experience the enormous diversity that exists within the national park – elephant, buffalo, a variety of antelope, leopard and wild dog are all there, so keep your eyes peeled. Visit the local village and learn all about the camp's sterling efforts in community development – there's also a cultural village where guests can learn more about the local Shangaan customs. Another option could be to spend some time fly-camping. This allows guests to experience camping under canvas in the pristine wilderness of Gonarezhou National Park. If you do opt to spend some time fly-camping while at Chilo Gorge, then we'd suggest you opt to do this on the third and fourth nights of your stay, thus giving you your last night to relax back at camp before heading home the following morning. Whatever you choose to do with your time here, your expert guide will be on hand to interpret and explain exactly what you're witnessing.
---
Day 6
After your time at Chilo Gorge you'll take a final flight, back to Harare. This transfer takes you over rural southern Zimbabwe and onward to the capital. On arrival in Harare you'll be able to carry on with your trip, combining it with another safari element or simply catch a flight home.
---
See Prices & details for the precise dates/prices for this trip - and all the fine print.