Old Drift Lodge is often combined with:
Sort by:
Name


|
% of trips


|
Traveller's rating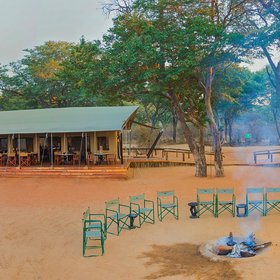 Verney's Camp
|
25%
|


Verney's Camp is a new property, opened in May 2018, based on a private concession within the borders of Hwange National Park. The camp aims to offer a classic safari experience in a wildlife rich but isolated area of this remote national park. Located in the heart of ...
Read more about Verney's Camp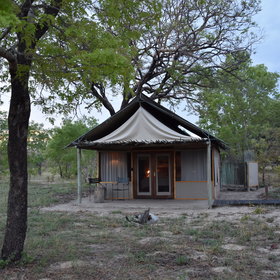 Little Makalolo Camp
|
25%
|


Overlooking a waterhole regularly frequented by wildlife, Little Makalolo Camp sits in a teak forest in the eastern region of Zimbabwe's Hwange National Park. It's a small, traditional-style camp in a remote and private concession area, making the game viewing relatively exclusive...
Read more about Little Makalolo Camp
Lekkerwater Beach Lodge
|
25%

Opened at the end of April 2019 Lekkerwater Beach Lodge at De Hoop is a smart, new eco-lodge with a grand history. Located just over 3 hours from Cape Town, in a remote part of the beautiful De Hoop Nature Reserve, the lodge backs onto unique fynbos vegetation and overlooks ...
Read more about Lekkerwater Beach Lodge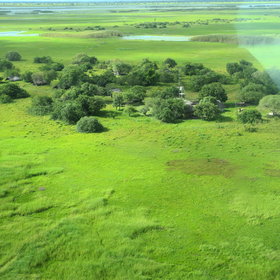 Shoebill Island Camp
|
25%
|

Shoebill Island Camp has recently reopened after management for the camp was taken over by the NGO African Parks and stands on the edge of Zambia's Bangweulu Wetlands - an enormous flooded wilderness of low islands, reed-beds and shallow lagoons. Surrounding this is a wide ...
Read more about Shoebill Island Camp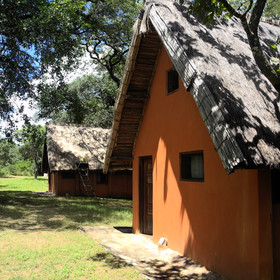 Luwombwa Lodge
|
25%
|


In the western half of the Kasanka National Park, Luwombwa Lodge is located beside the permanent Luwombwa River, which is ideal for gentle guided canoe trips. It's a delightful place to stay, but very simple by the standards of many more modern safari camps. Luwombwa has ...
Read more about Luwombwa Lodge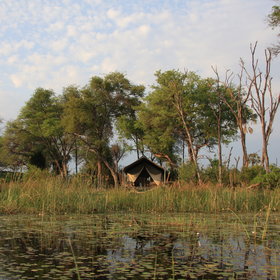 Gomoti Plains Camp
|
25%
|


Opened in April 2017, Gomoti Plains Camp is located in a private, community-run concession (NG32) in the south-east of Botswana's Okavango Delta. Overlooking a tributary of the nearby Gomoti River, and surrounded by riverine forest with tall, elegant fan palms, leadwoods ...
Read more about Gomoti Plains Camp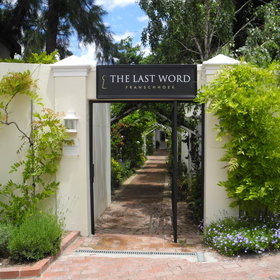 The Last Word Franschhoek
|
25%
|

Often known as simply 'The Franschhoek', The Last Word Franschhoek is a small, smart small boutique hotel with just six rooms in the town of Franschhoek, in the heart of the Cape's winelands. It's a very short walk from restaurants, shops and art galleries – and a good ...
Read more about The Franschhoek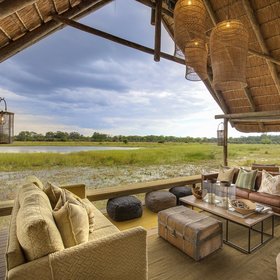 Sable Alley
|
25%
|


A reincarnation of the original Banoka Bush Camp, Sable Alley opened in May 2017. The camp overlooks a beautiful lagoon connected to the Khwai River within the 2,000km2 Khwai Private Reserve – which in itself borders Botswana's Moremi Game Reserve to the south and Chobe ...
Read more about Sable Alley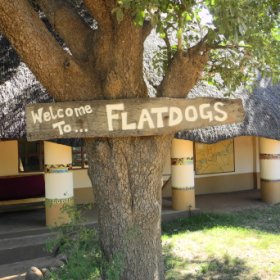 Flatdogs Camp
|
25%
|

Located in the Mfuwe area, just outside the gates into South Luangwa National Park, Flatdogs Camp was once known as an excellent backpackers' option and a really low-cost base for visiting the area. Whilst trying hard to retain its focus on value, its standards have improved ...
Read more about Flatdogs Camp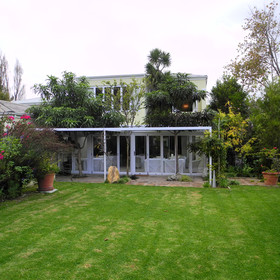 The Constantia
|
25%
|


A country-style five-star boutique hotel, The Constantia (more formerly known as The Last Word Constantia) is set in the fertile Constantia Valley – the Cape's oldest wine region – approximately 20 minutes' drive from the centre of Cape Town. This area boasts many excellent ...
Read more about The Constantia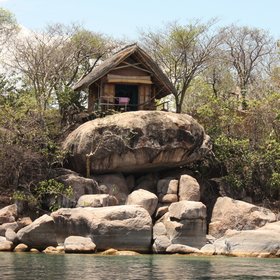 Mumbo Island
|
25%
|


Mumbo Island Camp is a small sustainable eco-camp located on Mumbo Island - ten kilometres off Cape Maclear on Lake Malawi. It is located within the Lake Malawi National Park and is reached by a gentle 45-minute boat ride in a traditional wooden fishing boat. The island ...
Read more about Mumbo Island