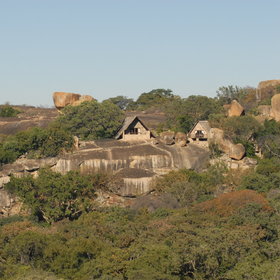 Despite the political situation in Zimbabwe, some small camps still operate…
Zimbabwe: is visiting ethical?
We try very hard to be ethical about our business, avoiding trips which are likely to have negative impacts. We certainly wouldn't want our travellers to prolong the power of an unethical regime. Zimbabwe's problems in the last decade have been largely political, and any question of the morality of visiting Zimbabwe is bound up with its politics.
Hence we make no apology for discussing these issues here, and would be happy to go into the debate in more depth if you wish; just call us.
Zimbabwe's recent history started with the 2008 election, which was won by the opposition party, the MDC. Victory was then stolen by the incumbent ZANU PF and their leader, Robert Mugabe. Both Mr Mugabe and his party showed the same contempt for the law that they had demonstrated over the previous ten years.
Following much difficulty and delay, negotiations with international moderators led to a 'unity government' being formed in February 2009, with the two parties sharing power. Although imperfect and unfair, this has given the opposition access to some power, including the posts of Prime Minister (Morgan Tsvangirai) and Minister of Finance.
Since then, the MDC have used their power wisely, and started to reform what they can. They have made big improvements to the economy, which has turned a corner.
Inflation is now in single digits – down from staggering levels. The US dollar has replaced the Zimbabwe dollar as Zimbabwe's currency, earning the MDC credit for making life easier for many ordinary Zimbabweans, whilst weakening ZANU PF's grip on the country. Politics in Zimbabwe is changing; progress may be slow and will have stumbles and setbacks, but change is afoot.
Throughout the last decade,
Expert Africa
has continued to offer trips to Zimbabwe using British Airways flights and small, independent camps. We haven't strongly promoted these, but we have always offered them. We've done this as a matter of principle, to support good people whom we have known for many years and their small businesses.
Supporting Zimbabwe's recent political changes – and the small, independent camps that we focus on – is one key reason why we are now very happy to actively promote travellers to Zimbabwe.
If we felt that our travellers visiting Zimbabwe would worsen problems for Zimbabwe's people, or prolong President Mugabe's power, then
Expert Africa
would refuse to organise trips here. However, we don't believe that this is the case.
For a few more of the many views on this question, two recent press articles stand out:
Zimbabwe: A beautiful land in need of a change of fortune
Feb 2009:
The Independent
A discussion of the subject including links to views by
The Independent
's Travel Editor, Simon Calder, who is known for his strong ethics; and also
The Independent
's Southern Africa correspondent.
The ethical new Zimbabwe safari
Feb 2010:
The Times
An excellent piece by a very experienced Africa journalist, Lisa Grainger, who has a strong background in Zimbabwe.