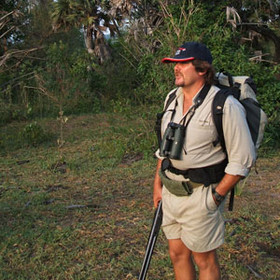 Walking safaris in Africa
Experiencing Africa's wilderness areas is integral to many of our trips, and there's no better way than on foot. There are nearly always opportunities for walking, but to maximise these, choose carefully where you visit.

Walking safaris in Namibia
From gentle wanders to strenuous hikes, Namibia offers walking safaris through some of Africa's most dramatic scenery.
Tok Tokkie Trails
organises an excellent three-day walking safari across the Namib's dunes and mountains. Many camps in
Damaraland
are excellent for walking safaris – particularly
Hobatere
,
Etendeka
and
Desert Rhino Camp
; although our top recommendation is, without doubt, the expertly-guided three-night walking safari at
Mundulea
. We rate these as amongst the most fascinating guided walking trips in Africa.
(
See more of our favourite places for walking safaris in Namibia…
)
Walking safaris in Zambia
Formal walking safaris began in Zambia in the 1960s and you'll still find some of the continent's best on-foot experiences here. You can walk from camps in the
Lower Zambezi
and
Kafue
. However, the
Luangwa Valley
has the most comprehensive choice with virtually every camp offering highly experienced walking guides. Go a step further: the camps in
North Luangwa
don't offer any activities other than walking!
(
See our favourite places for walking safaris in Zambia…
)
Walking safaris in Tanzania
Tanzania's camps are increasingly combining walking with adventurous fly-camping. The best options for walking safaris are in the
Selous
and
Katavi
, whilst walking safaris in nearby
Mahale
involve tracking chimpanzees along hilly forest paths. In
Tarangire
,
Oliver's Camp
stands out as having guides who concentrate on walking!
(
See more of our favourite places for walking safaris in Tanzania…
)
Walking safaris in Botswana
The choice in Botswana has been simple for a long time: head for the specialist walking trails at
Footsteps
or consider
Linyanti Bush Camp
– ask about the walking safaris from its mobile camp.
A relatively new option here is the 'walking and canoeing' trip offered on the Selinda Reserve – from
Selinda
and
Zarafa
camps. Ask us about this new trip for more details!
(
See more of our top tips for walking safaris in Botswana…
)
Walking safaris with Wild about Africa
Fancy experiencing Africa's big game on foot with a small group of like-minded travellers? Then take a look at
Wild about Africa's
ideas for
small group walking safaris
, and join us on a simple or luxury camping adventure in Namibia or Botswana!
Walking safaris in

Tanzania
For adventurous walkers, who'd like to see some of Africa's big game close up, a walking safari in Tanzania might be just the right thing. Many camps and lodges in Tanzania combine walking with fly-camping, accompanied by expert guides, and providing you with great opportunities to see big game.
Ideas for walking safaris in Tanzania
Walking safaris in

Zambia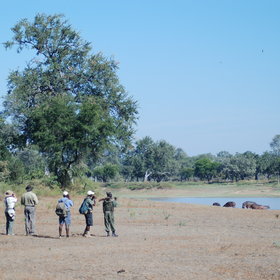 Walking safaris in Zambia are probably the best in the world. A clear system of guide training has enforced high guiding standards in South Luangwa National Park and Kafue National Park. Combine this with dense concentrations of wildlife, and plenty of high-quality, small safari camps and lodges, run by real bush enthusiasts … and you find that Zambia has a recipe for the best walking safaris that you'll find in Africa today.
Ideas for walking safaris in Zambia
Walking safaris in

Zimbabwe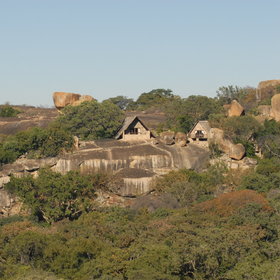 Ideas for walking safaris in Zimbabwe