Useful links featuring Lewa Wilderness

Download a PDF...
To read what we say in our brochure, click on the link to download the brochure section including Lewa Wilderness . To save a copy onto your computer, right-click on the link and select 'Save Target as...'.
Useful links...
We want you to understand more about Lewa Wilderness . We're not shy to direct you to their own website as we're confident that a trip there with us will cost you the same or less than booking it any other way, even directly. So follow the links below for more information.
Lewa Wilderness is often combined with:
Sort by:
Name


|
% of trips


|
Traveller's rating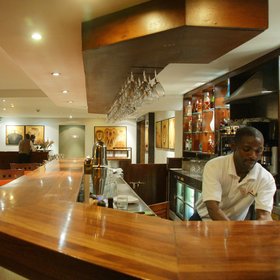 Ole-Sereni
|
50%
|


Opened in 2009, the Ole-Sereni is the closest Nairobi has to an airport hotel, though its brand-new neighbour, the Eka Hotel, seems likely to challenge it. The building, which formerly housed the US Embassy, borders the fence that runs along the north side of Nairobi National ...
Read more about Ole-Sereni
Elephant Bedroom
|
50%
|


Elephant Bedroom is located deep in the heart of the Samburu National Reserve on a lovely stretch of the Ewaso Nyiro River. Having opened in 2008, this is a relatively new safari camp, offering luxurious tented accommodation in a shady grove of acacias and doum palms. The ...
Read more about Elephant Bedroom
Offbeat Meru
|
50%
|


Located in Bisanadi National Reserve, right next to the main Meru National Park, Offbeat Meru is a traditional tented camp, looking across a small river. The camp has all the basic comforts, but very little in the way of permanent structures, so is likely to appeal to safari ...
Read more about Offbeat Meru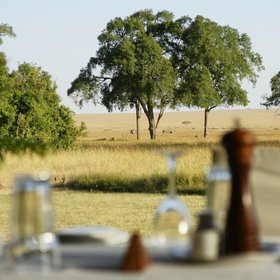 Governors Camp
|
50%
|


One of the oldest camps in the Mara, located on a thickly forested meander of the Mara River, Governors' Camp is also one of the biggest. This is really the main location of a giant camp split into three neighbouring sites, consisting of this the main Governors' camp, Little ...
Read more about Governors Camp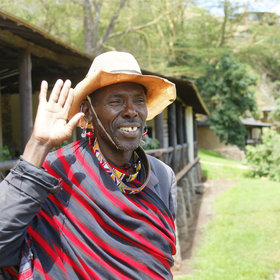 The Emakoko
|
50%
|

A new, upmarket, owner-managed lodge, opened at the beginning of 2012, The Emakoko straddles the southern boundary of Nairobi National Park, marked by the gorge of the Mbagathi River in an area where three rivers converge. The lodge has the national park's much underrated ...
Read more about The Emakoko