Useful links featuring Rekero

Download a PDF...
To read what we say in our brochure, click on the link to download the brochure section including Rekero. To save a copy onto your computer, right-click on the link and select 'Save Target as...'.
Useful links...
We want you to understand more about Rekero. We're not shy to direct you to their own website as we're confident that a trip there with us will cost you the same or less than booking it any other way, even directly. So follow the links below for more information.
Rekero Camp
Rekero Camp's own website
Rekero is often combined with:
Sort by:
Name


|
% of trips


|
Traveller's rating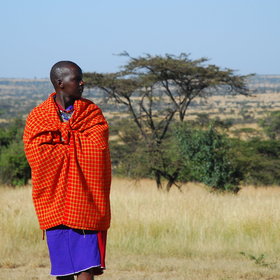 Naboisho Camp
|
75%
|

Appealing both to safari purists and those seeking a little luxury, Naboisho Camp is the most upmarket of the handful of new, small camps in the relatively little-visited Mara Naboisho Conservancy. Surrounded by untouched savanna and dense thicket, it is located in a game-rich ...
Read more about Naboisho Camp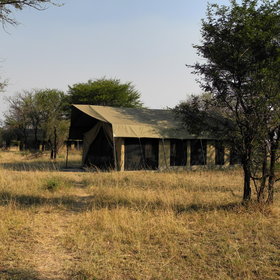 Olakira Mara - Ndutu Camp
|
50%
|


Olakira Camp, sometimes known as either Olakira Mara, or Olakira Ndutu depending on where it's located, is a semi-permanent tented camp that moves twice a year to a new location, depending on the location of the wildebeest migration at the time. Through the months of June ...
Read more about Olakira Camp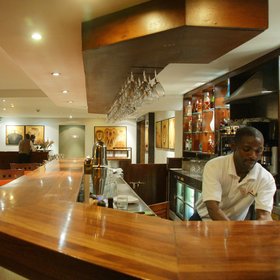 Ole-Sereni
|
25%
|


Opened in 2009, the Ole-Sereni is the closest Nairobi has to an airport hotel, though its brand-new neighbour, the Eka Hotel, seems likely to challenge it. The building, which formerly housed the US Embassy, borders the fence that runs along the north side of Nairobi National ...
Read more about Ole-Sereni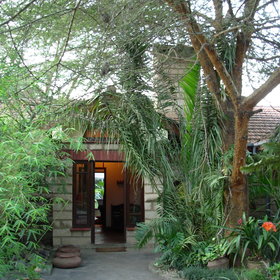 Macushla House
|
25%
|


Macushla House is a converted home situated in the leafy, quiet Langata area of southwest Nairobi. This residential suburb is about 18km from downtown Nairobi and 30km from the international airport. Macushla House is a delightful guest house which has been popular with ...
Read more about Macushla House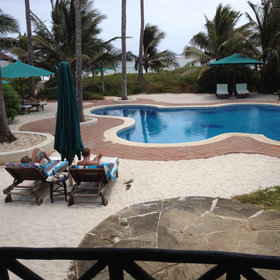 Diani Blue
|
25%
|


Diani Blue, formerly Asha Cottage, is a small, owner-managed, guesthouse with just six rooms, all of which face onto the small, landscaped pool area. It concentrates on providing a very personal, low-key service to guests who actively want to avoid large resort hotels but ...
Read more about Diani Blue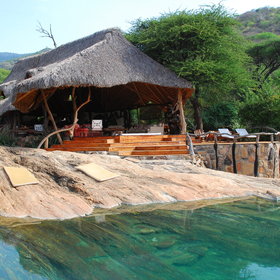 Sarara
|
25%
|

First set up as a mobile camp in 1997, Sarara was rebuilt in 2008 as a permanent luxury tented camp. It lies on the edge of the Mathews Range in the Namunyak Conservancy, which covers more than 340km² and has a variety of wildlife. The name Sarara means 'meeting place': ...
Read more about Sarara
Lewa Wilderness
|
25%
|


Lewa Wilderness (sometimes known as Lewa Wilderness Trails or Wilderness Trails Lodge) is set on a hillside looking out over the Western Marania Valley and spring below. Started as a tented camp by the Craig family 30 years ago, it is now a comfortable, eight-room lodge ...
Read more about Lewa Wilderness
Gorilla Mountain View Lodge
|
25%
|


The newest mid-range hotel in the Volcanoes National Park is the Gorilla Mountain View Lodge. The owners of the lodge are the former owners of the Mountain Gorilla's Nest. The Gorilla Mountain View Lodge has 20 individual cottages constructed out of brick and tile – another ...
Read more about Gorilla Mountain View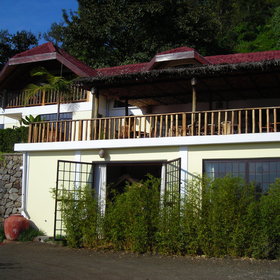 Onsea House
|
25%
|


Onsea House is a small guest house that opened in 2006 and is rapidly earning a reputation for producing some of the best food in Arusha. Owned and run by the Janssens-Onsea family, cousin Axel Janssens is in charge as experienced Chef-Manager. A renovated house, with only ...
Read more about Onsea House
Kimondo Camp
|
25%
|


Kimondo Camp, previously known as Olakira Lamai Camp, is the new sister camp to Olakira Camp, located south of the Mara River, and is very similar in style and design. Similar to Olakira Camp, Kimondo Camp moves location during the year. It is situated in the Lamai Wedge, ...
Read more about Kimondo Camp