Places which are most often combined with the Kicheche Bush Camp
Sort by:
Name


|
% of trips


|
Traveller's rating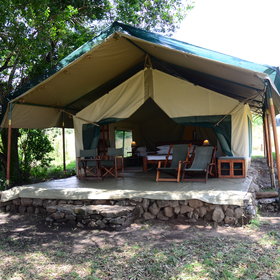 Kicheche Mara
|
100%
|


Kicheche Mara is a relatively small, well-designed run bushcamp in Acacia Valley, overlooking the Olare Orok stream in Mara North Conservancy. It has just eight tents, with a real bush feel and no fence dividing it from the surrounding wildlife. Kicheche Mara Camp is ...
Read more about Kicheche Mara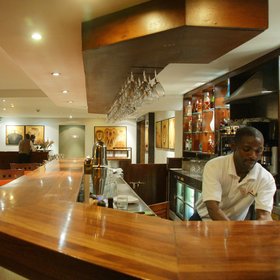 Ole-Sereni
|
100%
|


Opened in 2009, the Ole-Sereni is the closest Nairobi has to an airport hotel, though its brand-new neighbour, the Eka Hotel, seems likely to challenge it. The building, which formerly housed the US Embassy, borders the fence that runs along the north side of Nairobi National ...
Read more about Ole-Sereni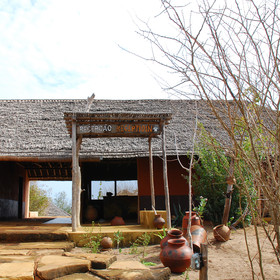 Nuarro Mozambique
|
100%
|

Just north of Nacala and set within a marine reserve, Nuarro Mozambique is a new lodge with a strong focus on responsible and eco-tourism. Opened in June 2009 with just one restaurant-bar area and six chalets, it has since grown to incorporate a total of 12 chalets, a beach ...
Read more about Nuarro Mozambique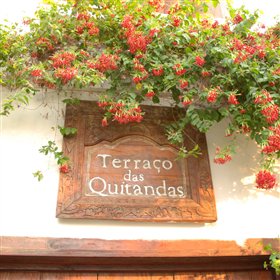 Terraco das Quitandas
|
100%
|


The house of Terraço das Quitandas is a stunning old building located in the heart of Ilha do Moçambique's stone town. Over 300 years old, it has been home to many different merchants and traders, and during the last few decades of Portuguese rule, was the staff house for ...
Read more about Terraco das Quitandas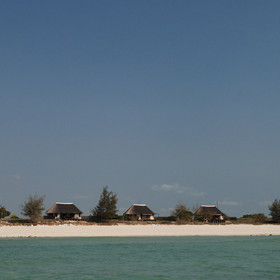 Coral Lodge 15.41
|
100%
|


Coral Lodge 15.41 (the numbers indicating the lodge's Latitude and Longitude co-ordinates) is a relatively new property which opened in June 2010 on the central Mozambican coastline, just south of Nacala. With only nine villas it is small, with smart and modern touches, ...
Read more about Coral Lodge 15.41