Useful links featuring Canyon Hotel

Download a PDF...
To read what we say in our brochure, click on the link to download the brochure section including Canyon Hotel. To save a copy onto your computer, right-click on the link and select 'Save Target as...'.
Canyon Hotel is often combined with:
Sort by:
Name


|
% of trips


|
Traveller's rating


Canyon Village
|
100%
|


Close to the Fish River Canyon, Canyon Village (aka Canon Village, or Cañon Village) is beautiful located at the base of a number of bare rocky hills, or kopjies, in the middle of a vast rocky landscape. Although the lodge is modern, a traditional feel comes from a series ...
Read more about Canyon Village
Nossob Rest Camp
|
100%
|


Nossob Rest Camp, set within the Kgalagadi National Park, takes advantage of the park's spectacular wilderness which is shared with neighboring Botswana. While the park gets relatively few visitors due to its location, it is an ideal spot for game viewing with lion, ...
Read more about Nossob Rest Camp
Twee Rivieren Rest Camp
|
100%
|


Twee Rivieren Rest Camp stands at the southern entrance to the Kgalagadi Transfrontier Park and doubles as its administration centre; it's often your first and/or last stop within this super park. Twee Rivieren is the largest camp in the park with the best amenities; in ...
Read more about Twee Rivieren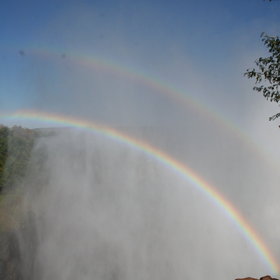 Tongabezi
|
100%
|

Set on the steep banks of the Zambezi River, about 18km upstream from the Victoria Falls, Tongabezi has long been one of the region's most romantic – and exclusive – hideaways. It was founded in 1990, many years before most of Africa's safari lodges, and from the beginning ...
Read more about Tongabezi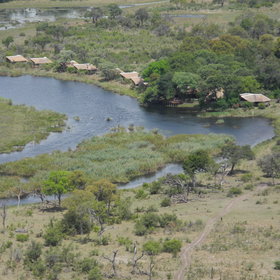 Lagoon Camp
|
100%
|


The Kwando Concession is currently the largest private wildlife reserve in Botswana, covering 2,320km² of unfenced wilderness in the far north of the country. Only two camps share this vast reserve, Lagoon Camp to the north and its sister camp, Lebala, to the south. Most ...
Read more about Lagoon Camp
Lebala Camp
|
100%
|

In the extreme north of Botswana, Lebala Camp stands in the immense private Kwando Reserve, a vast and largely dry wildlife area with a deserved reputation as a top African safari camp for superb big game – and especially good predator sightings. There are just two camps ...
Read more about Lebala Camp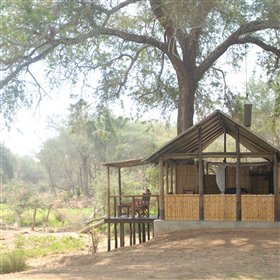 Old Mondoro Bushcamp
|
100%
|

Old Mondoro Bushcamp takes its name from the Shona word for lion. It is a small and simple bush camp situated on the banks of the Zambezi River, overlooking reed islands where buffalo feed and hippos bask. As there are only four bush chalets at Old Mondoro this simple ...
Read more about Old Mondoro Bushcamp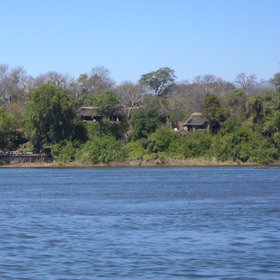 Sindabezi
|
100%
|

To really escape whilst you're near the Falls, consider a few nights at Sindabezi, Tongabezi's private island in the Zambezi. Recently refurbished, Sindabezi's five beautiful en-suite thatched cottages are now set up on stilts, among the trees and reached by soft sand paths...
Read more about Sindabezi