Useful links featuring InterContinental O.R. Tambo
Useful links...
We want you to understand more about InterContinental O.R. Tambo. We're not shy to direct you to their own website as we're confident that a trip there with us will cost you the same or less than booking it any other way, even directly. So follow the links below for more information.
InterContinental Johannesburg Hompepage
For pictures and further informationon the InterContinental Johannesburg, please have a look at their direct website.
Places which are most often combined with the InterContinental O.R. Tambo
Sort by:
Name


|
% of trips


|
Traveller's rating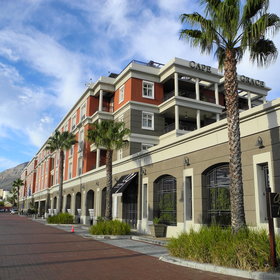 Cape Grace
|
50%
|


The Cape Grace is set right in the heart of Cape Town's Victoria and Alfred Waterfront, on its very own quay. It's an ideal location if you want to be very close to the shops, restaurants and nightlife to be found in this area...
Read more about Cape Grace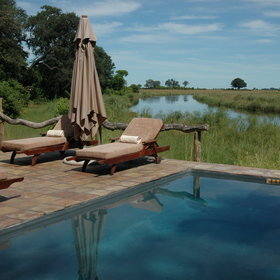 Kings Pool
|
50%
|

Kings Pool Camp overlooks a picturesque oxbow lagoon on the Linyanti River. It's classed by its owners as a 'premier' camp, implying – amongst other things – relatively grand and luxurious accommodation, high levels ...
Read more about Kings Pool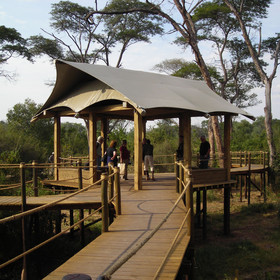 Toka Leya Camp
|
50%
|


The brand new Toka Leya Camp opened in May 2008 – and it's beautiful! Toka Leya Camp is named after the local Toka Leya people, who inhabited this area near Livingstone for centuries even before David Livingstone arrived here...
Read more about Toka Leya Camp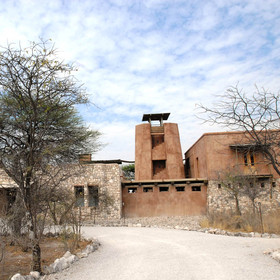 Onguma The Fort
|
50%
|


Located on the Onguma Reserve, very close to the eastern entrance gate of Etosha National Park, Onguma - The Fort (also known as Onguma Plains Camp) is an elegant and stylish base from which to explore Etosha National Park...
Read more about Onguma The Fort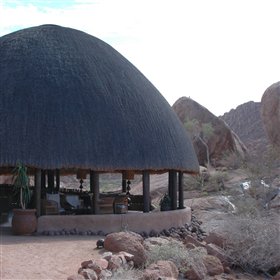 Mowani Mountain Camp
|
50%
|


A sister camp to nearby Camp Kipwe, and situated in the heart of southern Damaraland between the Ugab and the Huab rivers, Mowani Mountain Camp commands a stunning location – perched high on a rocky outcrop, nestled ...
Read more about Mowani Mountain Camp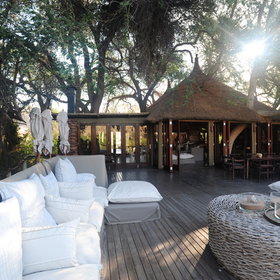 Serra Cafema
|
50%
|


Serra Cafema is probably Namibia's most remote camp. In the extreme north-west, at the end of the vast Hartmann Valley, this luxurious lodge nestles in a lush belt of riverine forest beside the Kunene River, overlooking Angola...
Read more about Serra Cafema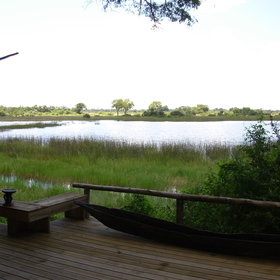 Vumbura Plains
|
50%
|


North of Botswana's Moremi National Park is a series of large floodplains dotted with small palm islands and interspersed with large forested areas. Here, the 94km2 (60,000-hectare) Vumbura Reserve – known for ...
Read more about Vumbura Plains
Sossusvlei Desert Lodge
|
50%
|

Sossusvlei Desert Lodge (formerly known as Sossusvlei Mountain Lodge) is perhaps the ultimate in desert luxury, and would appeal to those who love their comforts. Located in the NamibRand Nature Reserve, this lodge ...
Read more about Sossusvlei Desert Lodge