Useful links featuring Butiama Beach

Download a PDF...
To read what we say in our brochure, click on the link to download the brochure section including Butiama Beach. To save a copy onto your computer, right-click on the link and select 'Save Target as...'.
Useful links...
We want you to understand more about Butiama Beach. We're not shy to direct you to their own website as we're confident that a trip there with us will cost you the same or less than booking it any other way, even directly. So follow the links below for more information.
Lodge homepage
The lodge's website is a very smart, clean, clear site that's well worth a glance.
Butiama Beach is often combined with:
Sort by:
Name


|
% of trips


|
Traveller's rating


Mdonya Old River Camp
|
29%
|


Set in acacia woodland in the heart of Ruaha National Park, Mdonya Old River Camp was designed with a conscious desire to remain simple, and in keeping with their surroundings. It makes no apologies for sticking to safari basics – in fact it rather revels in the idea – ...
Read more about Mdonya Old River Camp
Lake Manze Adventure Camp
|
29%
|


Lake Manze Adventure Camp opened in 2007 on a prime location overlooking Lake Manze, which is one of the more northerly of a series of lakes and rivers within a rich alluvial floodplain of the Rufiji River. It lies at the heart of Tanzania's Selous Game Reserve, and was ...
Read more about Lake Manze Camp
Ras Kutani
|
29%
|


Ras Kutani is situated on a quiet stretch of white beach south of Dar es Salaam, tucked in amongst lush tropical vegetation on a wild stretch of coastline. To get there you'll be rowed across the calm waters of a lagoon. It aims to have the feel of a 'safari lodge' on the ...
Read more about Ras Kutani
Kwihala Camp
|
29%
|


Kwihala is a mobile operation set up in Ruaha National Park in 2006. In early 2014 it was announced that it is being taken over from June onwards by a well known company who run a number of operations in northern Tanzania. We have no doubt the excellent standards which ...
Read more about Kwihala Camp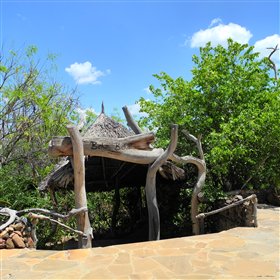 Beho Beho
|
29%
|

Beho Beho has a unique location in Selous Game Reserve – high on a hill in an area dotted with baobab trees. Indeed, the name Beho Beho means 'breeze'; apt given its airy location. Its site was first used as early as 1972, and it's not only one of the reserve's first camps, ...
Read more about Beho Beho
Chole Mjini Lodge
|
14%
|


Chole Mjini is one of the most original small lodges that we know in Tanzania. Jean and Anne de Villiers established and built Chole Mjini with a very clear ideology, which contributes hugely to its atmosphere. It stands on Chole Island, just off the coast of Mafia Island, ...
Read more about Chole Mjini Lodge
Southern Sun Dar
|
14%
|


The Southern Sun is located in Dar es Salaam's town centre, making it very convenient for those who only have a short stay in the city. With an outdoor pool, restaurant, fitness centre and variety of other facilities, it is a pleasant and good value hotel.
Read more about Southern Sun
Selous Impala Camp
|
14%
|

Selous Impala Camp is situated on a wooded stretch of the stunning Rufiji River within the Selous Game Reserve. Simply though stylishly designed, it offers varied safaris and combines well with its sister camp in Ruaha National Park, the rather more spartan Mdonya Old River Camp...
Read more about Impala Camp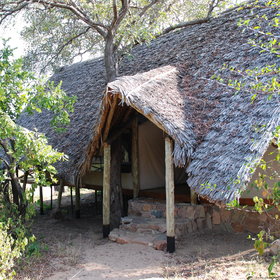 Jongomero Camp
|
14%
|


Stylish and with a slightly colonial edge, Jongomero Camp is similar to its sister camp Siwandu. It has smooth and seamless service and plenty of luxury, but despite this, Jongomero has retained a real sense of wilderness. Located in the far south of Ruaha National Park, ...
Read more about Jongomero Camp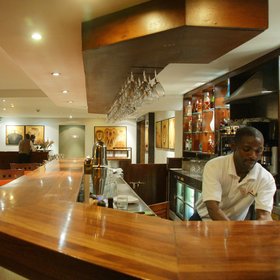 Ole-Sereni
|
14%
|


Opened in 2009, the Ole-Sereni is the closest Nairobi has to an airport hotel, though its brand-new neighbour, the Eka Hotel, seems likely to challenge it. The building, which formerly housed the US Embassy, borders the fence that runs along the north side of Nairobi National ...
Read more about Ole-Sereni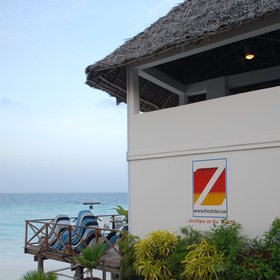 Z Hotel
|
14%
|

Located in northern Zanzibar, on the popular Nungwi peninsula, theZ Hotel is right next to one of Nungwi's best beaches on this busy section of the island. Its owners, who have close links to the UK, appear to have had a 'smart soho set' in mind as clientele as they tried ...
Read more about Z Hotel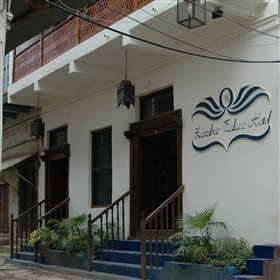 Zanzibar Palace Hotel
|
14%
|

Opened in July 2006, the Zanzibar Palace has quickly gained a reputation as one of the best boutique hotels in Stone Town. The hotel has been renovated with a lot of care and thought, and the owners, Frans and Cootje, pride themselves on great service and personal attention to guests...
Read more about Zanzibar Palace Hotel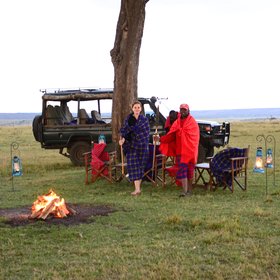 Offbeat Mara
|
14%
|

Located in the quiet Mara North Conservancy, Offbeat Mara sits near the Olare Orok River and is nestled into the bush so discreetly that you can barely see it once you are outside of camp. It's small, comfortable and unfenced: an authentic tented camp. Sister camp to ...
Read more about Offbeat Mara