Useful links featuring Asmini Palace
Useful links...
We want you to understand more about Asmini Palace. We're not shy to direct you to their own website as we're confident that a trip there with us will cost you the same or less than booking it any other way, even directly. So follow the links below for more information.
The homepage for Asmini Palace
Click here to look at the hotels own site.
Places which are most often combined with the Asmini Palace
Sort by:
Name


|
% of trips


|
Traveller's rating


Lake Manze Adventure Camp
|
50%
|


Lake Manze Adventure Camp (sometimes referred to as Lake Manze Tented Camp, and often known simply as Lake Manze Camp) opened in 2007 as a sister camp to the existing and very good Selous Impala and Mdonya Old ...
Read more about Lake Manze Camp
Mchanga Beach Lodge
|
38%
|

The word Mchanga comes from the Swahili for "sand", and at Mchanga Beach Lodge there is certainly no shortage of sand! Mchanga Beach Lodge opened in July 2008, on the site of a very basic old beach lodge, but only ...
Read more about Mchanga Beach Lodge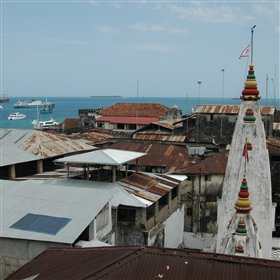 Zanzibar Coffee House
|
25%
|


The small Zanzibar Coffee House Hotel sits above a coffee shop down one of Stone Town's narrow streets. All their coffee comes from the owner's plantation in southern Tanzania. The beans are roasted on site at ...
Read more about Zanzibar Coffee House
Fumba Beach Lodge
|
25%
|


Fumba Beach Lodge first opened its doors in 2005, and offers plenty of style, character and creativity - with bright colours and a real feeling of space throughout the lodge. It is the perfect place for those seeking ...
Read more about Fumba Beach Lodge
Sea Cliff Hotel
|
25%
|


About 30-40 minutes drive (22km) from the airport, the Sea Cliff Hotel is next to the ocean. It is spacious, airy and has good facilities, including several restaurants, a large pool and a gym. Click on Sea ...
Read more about Sea Cliff Hotel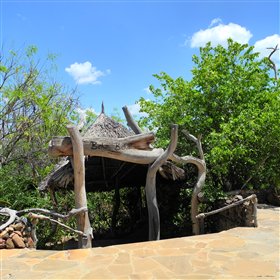 Beho Beho
|
25%
|

Beho Beho has a unique location in Selous Game Reserve – high on a hill in an area dotted with baobab trees. Indeed, the name Beho Beho means 'breeze'; apt given its airy location. Its site was first used as early ...
Read more about Beho Beho
Matemwe Beach Village
|
12%
|


Set in lush tropical gardens, Matemwe Beach Village is strung along its own stretch of palm-fringed, white sandy beach, on the north-east coast of Zanzibar. The Mnemba Atoll, which has some of the best diving in ...
Read more about Matemwe Beach Village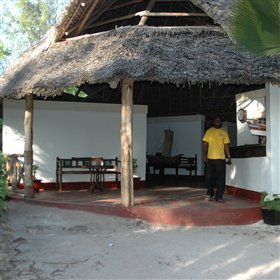 Pongwe Beach Hotel
|
12%
|


Nestled between two outcrops of coral rock and on a secluded stretch of white-powdery beach, Pongwe Beach Hotel is a quiet, simple and great value little lodge. Its sheltered cove is dotted with palm trees, hammocks ...
Read more about Pongwe Beach Hotel
Chumbe Island Lodge
|
12%
|

Chumbe Island is a tiny coral island about six miles by boat from Zanzibar Town. Many years ago, Tanzania's had a military base here and strictly restricted access to the surrounding ocean. Thus the area's coral ...
Read more about Chumbe Island Lodge
Southern Sun Dar
|
12%
|


The Southern Sun is located in Dar es Salaam's town centre, making it very convenient for those who only have a short stay in the city. With an outdoor pool, restaurant, fitness centre and variety of other facilities, ...
Read more about Southern Sun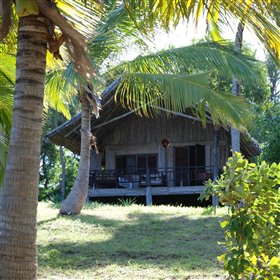 Pole Pole
|
12%
|


Pole Pole is a lovely relaxed beach lodge, set amongst coconut palms and overlooking the calm and sheltered Chole Bay in the Mafia Island Marine Park. The phrase 'pole pole' means 'slowly slowly' in Swahili, and ...
Read more about Pole Pole
Selous Impala Camp
|
12%
|

Selous Impala Camp is situated on a wooded stretch of the stunning Rufiji River within the Selous Game Reserve. Simply though stylishly designed, it offers varied safaris and combines well with its sister camp ...
Read more about Impala Camp