Useful links featuring Mumbo Island

Download a PDF...
To read what we say in our brochure, click on the link to download the brochure section including Mumbo Island. To save a copy onto your computer, right-click on the link and select 'Save Target as...'.
Mumbo Island in the media
We often arrange African trips for top journalists and a few of the resultant articles are online. Pieces written about Mumbo Island include:
See our articles page for more pieces about our trips and safaris
Mumbo Island is often combined with:
Sort by:
Name


|
% of trips


|
Traveller's rating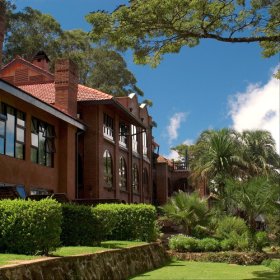 Ku Chawe Inn
|
33%
|


In the middle of the forest, Ku Chawe Inn is a super mountain retreat, with good food and notably friendly service. Commanding panoramic views of the valley below, it makes a perfect base for gentle hiking in search of the birds, wild orchids and the occasional antelope...
Read more about Ku Chawe Inn
Mvuu Camp
|
33%
|


The family-friendly Mvuu Camp is located right on the banks of the Shire River, in the Liwonde National Park, and caters for the more budget-conscious traveller. It is not far from its more luxurious sister camp Mvuu Lodge. Mvuu Camp has 13 stone and tented chalets ...
Read more about Mvuu Camp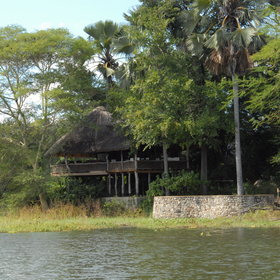 Mvuu Wilderness Lodge
|
33%
|

Mvuu Wilderness Lodge is a comfortable tented lodge set back from the banks of the Shire River in Malawi's Liwonde National Park. It overlooks a lagoon (an old ox-bow side-channel of the river) where game can very often be seen coming down to drink. All guests arrive ...
Read more about Mvuu Lodge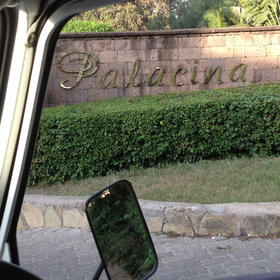 Palacina
|
33%
|


Palacina - The Residence and The Suites is a top boutique hotel, located 4km from Nairobi's central business district and 20km from Jomo Kenyatta International Airport. This five star hotel offers all the luxuries you would expect of an establishment of this calibre, ...
Read more about Palacina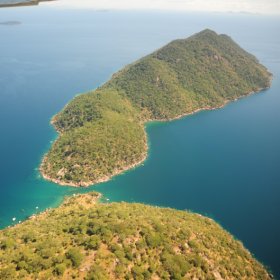 Domwe Island
|
17%
|


Nestled in dense bush, beside a small beach on the island's western shore, Kayak Africa's Domwe Island has five large tents and offers a waterside, safari-style experience. It can be reached either by kayak (two or three hours' paddle to Mumbo), or a slow 45 minutes by ...
Read more about Domwe Island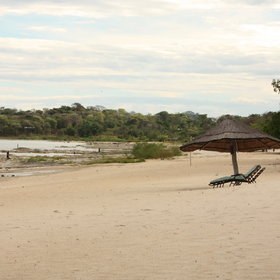 Chintheche Inn
|
17%
|

The simple Chintheche Inn, owned and managed by Wilderness Safaris, is situated on the western shore of Lake Malawi, Africa's third largest lake. This northern part of the Malawi lakeshore is very green and lush, with endless sandy beaches and is dotted with fishing villages...
Read more about Chintheche Inn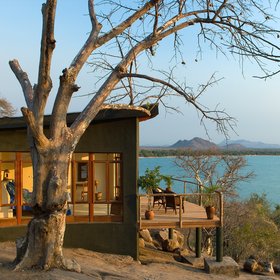 Pumulani
|
17%
|


Pumulani is a luxury beach lodge located high on a hill on the west side of Nankumba Peninsula, towards the southern end of Lake Malawi. It is within the Lake Malawi National Park so is a great spot for walking, snorkeling or simply relaxing. Its pedigree is excellent, ...
Read more about Pumulani
Makokola Retreat
|
17%
|

Close to the town of Mangochi, Makokola Retreat, previously known as Club Makokola or 'Club Mak' is a large thatched family-owned and run resort built beside a 750m-long golden palm-lined beach, on the southern shore of Lake Malawi. The main areas of Makokola Retreat ...
Read more about Makokola Retreat
Danforth Lodge
|
17%
|


Home to Howard and Michelle Massey-Hicks, Danforth Lodge is a friendly, simple, owner-run lodge situated in Chembe village at Cape Maclear, on the southern shore of Lake Malawi. It fronts onto a long sandy beach with views towards the islands, and around the corner is the ...
Read more about Danforth Lodge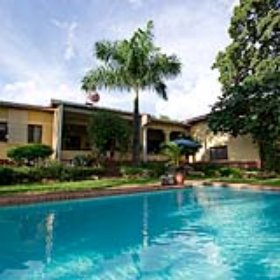 Heuglins Guest House
|
17%
|


Heuglins Guest House is situated in the northern suburbs of Lilongwe, Malawi's capital, a few minutes away from the city centre and approximately 35 minutes' drive from Lilongwe International Airport. It is named after the brightly coloured Heuglin's robin, often seen in ...
Read more about Heuglins Guest House
Kaya Mawa
|
17%
|


Beside the implausibly clear waters of Lake Malawi, Kaya Mawa's rooms are widely spread around a golden beach and the two headlands that bound it. It has been designed imaginatively, with many rooms fitted carefully into the rocky headlands and having direct access to the lake...
Read more about Kaya Mawa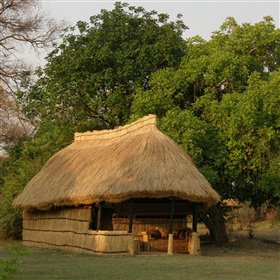 Tafika
|
17%
|


Home to John and Carol Coppinger, the founders of Remote Africa Safaris, Tafika is a small and apparently fairly rustic camp standing on the banks of the Luangwa River, on the north side of the beautiful Nsefu Sector of South Luangwa National Park. Tafika and its two satellite ...
Read more about Tafika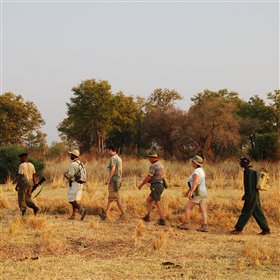 Chikoko Tree Camp
|
17%
|


Chikoko Tree Camp is an exceptionally small and intimate bushcamp that overlooks the seasonal Chikoko River – a scenic, winding channel lined by shady ebony trees. It is set in a remote area of the South Luangwa National Park that is exclusive to walking safaris; there ...
Read more about Chikoko Tree Camp